Sunflowers
12-17-2008, 10:44 AM
Spike
Join Date: Apr 2008
Location: Rembert, SC
Posts: 11
RE: Sunflowers
---
Dtk,
I know deer like them in South Carolina as well. I planted a 1-acre plot (for doves) behind my house and within 2 weeks after they got up about18 to 24 inchestall, the deer demolished them. They strip the leaves and leave the stalks.They left1 row standing that was right beside my dog pen. In that 2 week period, it seemed like the dogs barked all night. My wife even suggested that I break out the rifle and a spotlight
. One morning, as I walked out the door heading to workI counted 22 deer in that plot. I'm considering planting it for deer this year but at least 2 acres this time so maybe it will last a little longer and I can shoot a few birds over it this time
.
12-18-2008, 05:12 AM
RE: Sunflowers
---
I have decided that I am not going to do a whole plot with them, but instead just pick out a few different spots around the property and plant a few here and there. I am also wondering if they will reseed each year?


12-18-2008, 09:11 PM
RE: Sunflowers
---
They don't re-seed enough to make it workable. Mice, Birds, etc get most any seeds that are leftover. I get my seed from the Birseed Bin at the local hardware store for $1.00/lb. They are Black Oil Sunflowers.
I often plant them for fun, and for the birds around my plots. Deer almost never eat them in my experience. But, its not fair because the field is full of soybeans & clover usually. I hear about guys that cannot get their sunflowers to grow (for doves usually) - because the deer nip them back. I can see it happening - but I think most times its because the sunflowers are the only young, succulent growth at the time, or other foods for deer are lacking. I would rate sunflowers as a 1 out of 10 as far as Deer Food plots go.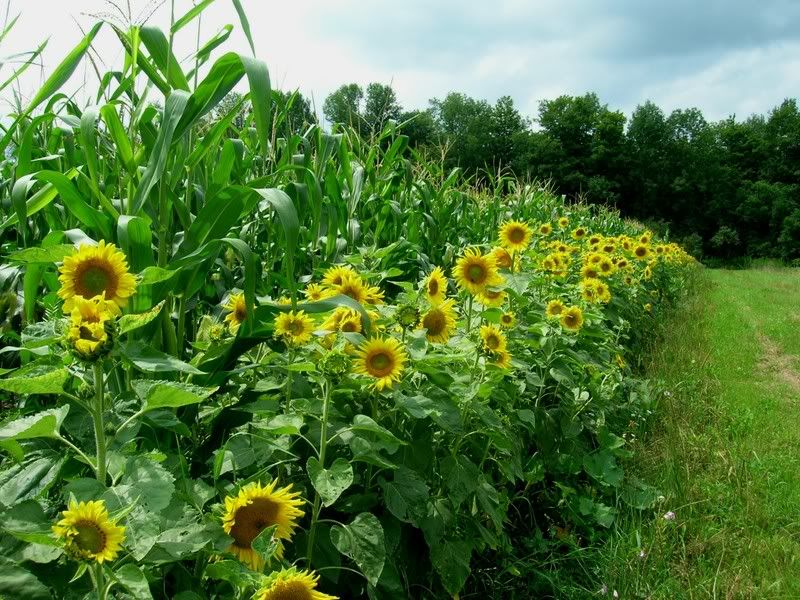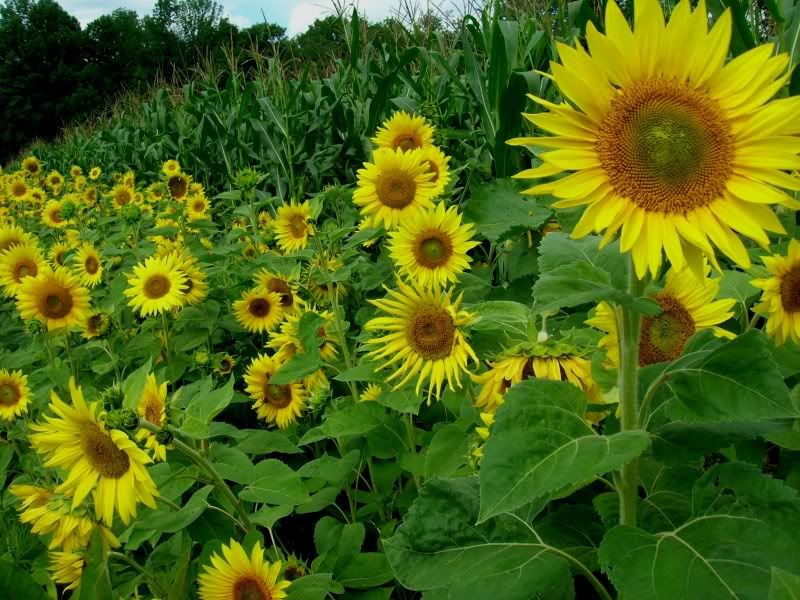 FH
12-21-2008, 05:42 PM
Typical Buck
Join Date: Nov 2007
Location:
Posts: 818
RE: Sunflowers
---
Sunflower seeds have a natural herbicide in them, so be careful where you plant them. The oil is a preemergent and will stop most anything from growing in that same spot. This is why it is typically bare under a bird feeder. I think a couple of rows wouldn't hurt anything but the deer will eat them before they get to the point where they are producing seeds.
You can spray the young plants with this stuff:
http://www.gardensalive.com/product.asp?pn=2618
and it will keep them from eating the seedlings, or anything else for that matter. I have been using it for about ten years now and it is the most effective repellent I have ever used.
Thread
Thread Starter
Forum
Replies
Last Post
Wildlife Management / Food Plots
Wildlife Management / Food Plots
Wildlife Management / Food Plots
Wildlife Management / Food Plots
Wildlife Management / Food Plots
Posting Rules
You may not post new threads
You may not post replies
You may not post attachments
You may not edit your posts
---
HTML code is Off
---