More information about T.R. Michels
03-18-2009, 03:25 AM
Join Date: Apr 2008
Location:
Posts: 214
More information about T.R. Michels
---
T.R. Michels has been called, "The most versatile hunting seminar speaker in North America." He is nationally recognized for his action-packed, informative seminars, which are based on his experience as a wildlife researcher and professional guide. As a seminar speaker since 1989he has provided whitetail, duck, goose, turkey and elk seminars at the Deer and Turkey Classics, Expos and shows in Illinois, Iowa, Michigan, Minnesota, Missouri, Ohio and Wisconsin; and at the Chicago Sport Show, Chicagoland Sport Show, Denver Sportsmen's Show, Eastern Iowa Sport Show, Gulf South Hunting and Fishing Show, Louisiana Sportsmen's Show, Michigan Outdoorama, Milwaukee Sentinel Sport Show, Minneapolis Sport Show, Minnesota Game Fair and the Quad Cities Outdoor Show. He has also been the featured speaker at the Minnesota Deer Hunters Association banquet, the Iowa Bowhunters Association banquet and the Christian Deer Hunters Association banquet.
T.R. has spent several years researching game animal behavior, including communication through vocalization, scents and visual stimuli; and ways to use this knowledge to attract game. He conducted a ten-year study to determine how weather and lunar factors affect deer movement and rut related activity; and the effectiveness of using scrape activity to determine when and where to hunt whitetail bucks. He conducted a four-year study to determine how seasonal and current weather conditions and lunar factors affect turkey movement, gobbling, and breeding activity. He has also conducted a ther-year study to determine how elk activity is affected by meteorological conditions and lunar factors; what calls elk use and how they use them; and how daily and seasonal bugling are affected by age, dominance and competition among bull elk.
As a professional guide, and owner of T.R. Michels Guide Service, T.R. specializes in trophy whitetail, turkey and bear hunts in Minnesota, and has guided in the Rocky Mountains for elk and mule deer. His clients include former Federal Cartridge Corporation owner Alan Newcomb, Trebark Camouflage designer Jim Crumley, former Feather Flex Decoys manager Dave Berkley, retired Minnesota Vikings coach Bud Grant, retired professional wrestlers Vern Gagne (former WWA heavyweight champion) and Paul Ellerning (manager of tag team champions Hawk & Animal), and outdoor writers Kathy Etling (writer for several hunting magazines), Mark La Barbara (North American Hunting Club exec), Mike Strandlund (North American Hunting Club magazine editor, Norman Strung (Field & Stream magazine) and John Zent (former editor of the NRA American Hunter magazine) .
As an outdoor writer since 1989, T.R. has written articles for the National Rifle Association's American Hunter and InSights magazines, the National Wild Turkey Federation's Turkey Call, Petersen's Bowhunting, Bow & Arrow Hunting, Buckmasters, Fur-Fish-Game; the Iowa, Illinois, Indiana, Michigan, Minnesota, New York, Ohio, Pennsylvania and Wisconsin Sportsman; and North American Whitetail. In addition, he has had columns in the Rub Lines and Whitetail Fanatic magazines; is a regular contributor to Adventure Sports Outdoors, Badger Sportsman, Dakota Outdoors, Fish and Game Finder, Fishing and Hunting News and Midwest Outdoors; and has written for Bird Dog News, Dakota Country, Wildfowl, Waterfowl USA, the Christian Bowhunters Association's Speaking Out magazine and the Christian Deer Hunters Association newsletter. He has also written for several hunting related Internet services: HuntingNet.com, Bowhunitng.Net, BowZone.CA, Fish and Game Finder, The Midwest Hunter, HuntOnly.com, Whitetail Fever, Trinity Mountain Outdoors, and Up North Outdoors.
As a result if his research and guiding experience T.R. has authored several books, including Whitetail Addict's Manual, Parts 1 & 2, The Complete Whitetail Addict's Manual, Elk Addict's Manual, Duck & Goose Addict's Manual, Turkey Addict's Manual, Hunting Northern and Western Game; the seven volume Deer Addict's Manual series; the Scrape Hunters Manual, Hunting the Whitetail Rut Phases, The Science of Predicting Deer Activity & The Art of Hunting Trophy Bucks, the Deer Manager's Manual; and three Outdoorsman's Cookbooks.
As the owner of Trinity Mountain Outdoors T.R. is also active in the design of hunting products. He is the influence (in 1989) for Wildlife Research Center coming out with the first elkand mule deer scentby a scent company.He devised the Daily Deer Movement Indicator and the Rut Phase, which predict deer movement based on weather conditions, lunar factors, and rut activity. He also devised the Turkey Activity Indicator, which predicts daily turkey activity based on weather conditions; and the Turkey Breeding Phase Indicator, which describes the various phases of the turkey breeding season, and when they should occur. He is the innovator of the Feather Flex Upwind goose decoy, their bedded deer/elk/antelope decoys, their rabbit decoy, and the influence behind their strutting turkey decoy. His research on goose behavior is the influence behind the white crescent found on many goose flags and goose decoys; strarting with Randy "Flag Man" Bartz's prodicts. He has also consulted on the design of elk, goose and turkey calls.
T.R. is also the owner, webmaster and publisher of the Trinity Mountain Outdoors web site at
www.TRMichels.com
, which hosts his hunting articles and tips in the Trinity Mountain Outdoors Magazine, his "T.R's Hunting Tips" and the "T.R's Hunting / Outdoor Tips" message board and talk forum; and his wildlife viewing and photography tips in the Trinity Mountain Outdoor Adventures Natural History and Travel Magazine.
T.R. and his daughter Tawnya are also accomplished natural history photographers, spending much of their time photographing natural /scenic landscapes, birds, mammals, sunrise/sunset, wildflower and inspirational scenes. Through Trinity Mountain Outdoor Photography they offer wildlife/bird, scenic, wildflower and inspirational photos, calendars, post cards and note cards.

To ensure booking dates for shows or other events,

contact should be made 6 months in advance.

Since 1989, when I first began writing hunting articles, I have been interested in getting to "the truth of the matter" of some of the more widely publicized myths about hunting, animal biology and behavior, and some of the claims of the manufacturers of hunting products. My studies, research and questions about several topics and products have been the impetus for several people, including several well respected and well-known wildlife biologists, to conduct further research studies to get to the truth of the matter on at least two subjects that I can remember.
1.
Deer Are Color Blind:
After reading and hearing that deer see only in black and white for several years, and then reading a research paper by Dr. Jay Neitz, on the vision capabilities of pigs, I contacted Jay, spoke to him at length, and then put him in touch with deer researcher Dr. Larry Marchinton at the University of Georgia, who I had been talking to for several years. With my suggestion they got together to find out how deer see, and came to the conclusion that deer can see some colors, especially the UV light in florescent orange required to be worn by many gun hunters. It was concluded that deer are red-green color blind, but do see the colors blue and yellow, plus light in the Ultra-Violet range.

2.
Peak Breeding Dates of White-tailed Deer are Affected by the Phase of the Moon:
After reading and hearing the hypothesis put forth by people like LaRouche, Dr.'s James Kroll and Ben Koerth, Jeff Murray and Charles Alsheimer, about how peak breeding of white-tailed deer was influenced by or correlated with the phases of the moon, I got hold of the research paper findings of a group of deer biologists in Minnesota, including Dr. Al Berner, who had done a research study between 1980 and 1987 to find out when peak breeding of White-tailed deer occurred in Minnesota - before the "peak white-tailed deer breeding / moon phase" hypothesis ever came out.
I sent the results of that study to Dr. Karl Miller at the University of Georgia, with the suggestion that he or someone else there conduct a study to find out if there was any validity to the hypothesis. After putting Karl in touch with Al Berner here in Minnesota, he got hold of several other studies on the conception dates of over 2,500 white-tailed deer does, in 10 states, from Florida to Maine and from Minnesota to Texas. They found that there was no correlation between the peak conception dates of white-tailed deer and any moon phase, and came to the conclusion that the phase of the moon does not affect peak breeding dates of white-tailed deer. See
Peak Rut Dates Chart & Moon Phase Hypothesis
page.

3. All, or Most, White-tailed Deer Does are bred during Peak Breeding (Peak Rut). The studies on Peak Breeding Dates of White-tailed Deer mentioned above showed that normally only 20-30 percent of all the does in an area get bred during Peak Breeding or Peak Rut. Breeding in most areas continues for 45-120 days. See the
Peak Rut Dates Chart & Moon Phase Hypothesis
page.

4. White-tailed Deer does use a "Doe Estrus" or "Doe-in-Heat" vocalization call when they are in estrus. After reading about the "doe-in-heat" call talked about by several outdoor writers, speakers and deer call manufacturers, I read the research studies of such deer researchers as Dr. Larry Marchinton and others, and found no mention of white-tailed deer does performing or using an "estrus call" for the purpose of breeding. See the
Whitetail Communication
page

5. There are only two "Gobbling Peaks" during the turkey breeding-season. Because most turkey research has been done between late March and late May, most research studies record only one peak in gobbling activity. Since my four-year turkey research project began as early as March 1 and ended as late as mid June, I discovered that there are often three, and up to four turkey gobbling peaks during the spring. See the
Turkey Activity Graphs
page.

6. Tom Turkeys "Drum" during the breeding season. On April 14, 2000, I had the opportunity to observe two domestic penned tom turkeys, and to solve the mystery of how the "spit" and the "drum" were produced. Luckily the two domestic birds were extremely tame and allowed me to get close enough to hear both the spit and the drum as close as six inches away. As I sat near the toms I could hear them inhaling and exhaling deeply, and noted that when the spit was performed the bird opened its mouth and expelled air. The spit is the sound of the tom exhaling after it has inhaled several times. The spit was often followed by the drum, which was a low volume, deep pitched humming sound. See the
Turkey Communication
page.

As I watched one of the toms I noticed that its body, especially the tail, vibrated when the drum was produced. When I put my hand on the bird's body I found that the chest (not the lungs) was inflated, suggesting that the birds have large air sacs beneath the skin of the chest region. This area was warm to the touch and I could feel it vibrate when the drum was produced. As a result of this I believe that the drum is produced by movement of the air within the sacs of the bird's chest. Because the drum may be produced in the same way as the "booming" of a Prairie Chicken (by the movement of air in air sacks), the drum of a turkey may eventually have to be renamed the "boom."

Turkeys belong to the Phasianidae family, many of which (sage-grouse, prairie chicken, sharp-tailed grouse, blue grouse) have air sacks in their neck or chest region. The "fat pad" or "breast sponge" of a tom turkey is actually an air sack.

7. There is more than one Bugling Peak during the elk breeding-season. After hearing from several well known elk hunters (such as Dwight Schuh and Larry Jones) that Peak Elk Bugling occurred during both early to mid September and late September to early October, I researched the bugling activity of a herd of over 300 bull elk from 2000-2004. My studies showed that there were often two and as many as four Bugling Peaks during the elk breeding season. See the
Elk Activity Graphs
page.

8. Cow elk perform a "Cow Estrus" call during the elk-breeding season. During my studies I witnessed over 20 cow elk get bred. None of the cows made any sound from 20 minutes before to 20 minutes after breeding. No cow estrus call is noted in any scientific research or literature on elk vocalizations or elk communication.

Because the cows are often in a herd with a bull there is no need for the cows to advertise they are in estrus thought the use of vocal communication. To determine if the cows are in estrus the bull regularly walks through the herd, checking the beds where the cows had been laying down, and checking the cows themselves. My research paper, Communicative Sounds of North American Elk, was presented at the Deer Symposium in Sou Chou, China, in 2000. See the
Elk Communication
page.

9. Activated Carbon used in Hunting Suits can Eliminate Human Perspiration Odors and other Odors that are Unnatural to White-tailed Deer (or that may otherwise Alarm White-tailed Deer). After wearing activated carbon clothing sent to me by Scent Lok for several years, and after being told by Scent Lok owner Greg Sesselman that because of the number or hours I researched deer each year (90-150 days, up to 600 hours per year) that I would need a new suit every year (which I semi-regularly received), I decided to do some research on how activated carbon for use with airborne scents works, how it can (or cannot) be "re-activated" to the point where (after all of the space in the activated carbon is occupied or used up) it can be used again.

03-18-2009, 05:02 AM
RE: More information about T.R. Michels
---
Sounds like TR is a legend in his own mind! Please spare us this crap. I think it's getting time for the mods to start warming up the BAN HAMMER! This is just obvious spam that we are dealing with from this guy!
03-18-2009, 07:21 AM
RE: More information about T.R. Michels
---
ORIGINAL: johnnybravoo77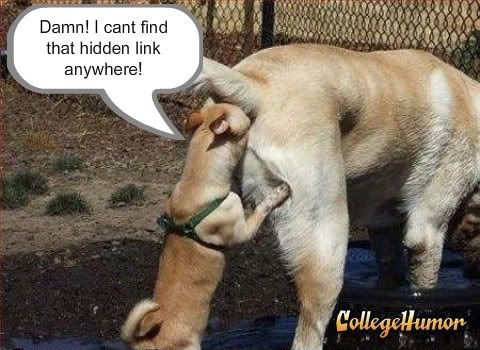 ROTFLMAO!
That's funny right there!
syc⋅o⋅phant   [sik-uh-fuhnt, -fant, sahy-kuh-] Show IPA
–noun
a self-seeking, servile flatterer; fawning parasite.
Origin:
1530–40; < L sČłcophanta < Gk sČłkophántÄ"s informer, equiv. to sĹ·ko(n) fig + phan- (s. of phaĂ*nein to show) + -tÄ"s agentive suffix

Related forms:
sycâ‹…oâ‹…phanâ‹…tic, sycâ‹…oâ‹…phanâ‹…tiâ‹…cal, sycâ‹…oâ‹…phantâ‹…ish, adjective
sycâ‹…oâ‹…phanâ‹…tiâ‹…calâ‹…ly, sycâ‹…oâ‹…phantâ‹…ishâ‹…ly, adverb
sycâ‹…oâ‹…phantâ‹…ism, noun

Synonyms:
toady, yes man, flunky, fawner, flatterer.
Mike
03-18-2009, 09:44 AM
RE: More information about T.R. Michels
---
ORIGINAL: Colorado Luckydog
Sounds like TR is a legend in his own mind! Please spare us this crap. I think it's getting time for the mods to start warming up the BAN HAMMER! This is just obvious spam that we are dealing with from this guy!
NO KIDDING, he's not even subtle about it anymore!
Thread
Thread Starter
Forum
Replies
Last Post
Posting Rules
You may not post new threads
You may not post replies
You may not post attachments
You may not edit your posts
---
HTML code is Off
---