Intentional Grounding team 14
10-09-2012, 09:34 AM
---
Matt, that sucks. Hope that gets taken care of and I know it's awful to be at work and you yourself are unable to take any action. This crap happens to often. Some friends of mine have a lot of property all timber until you reach this large creek and they have some dandy's on their place. 2 cameras were taken last year and they believe they know who did it and they also have the same 2 people hanging stands right over the fence. Now that isn't illegal of course but everyone knows you do it to get a shot across. The neighbor has also seen someone come out of my friends land as well. If you want to hunt those deer and bait them over to your land then so be it but don't cross the line...the fence line that is.

SlowDraw, I agree completely. If a deer doesn't get your heart going at all then it's not the one for you. I always tell myself if I really have to think about shooting this deer then I should pass because all you are doing is talking yourself into it.
10-09-2012, 11:02 AM
---
10-10-2012, 02:23 PM
---
well guys pulled some cards today and the 10 keeps showing up all over i just cant tell how old he is it really looks like hes packed on some weight since summer and a ndew 8 is here to
here he was this summer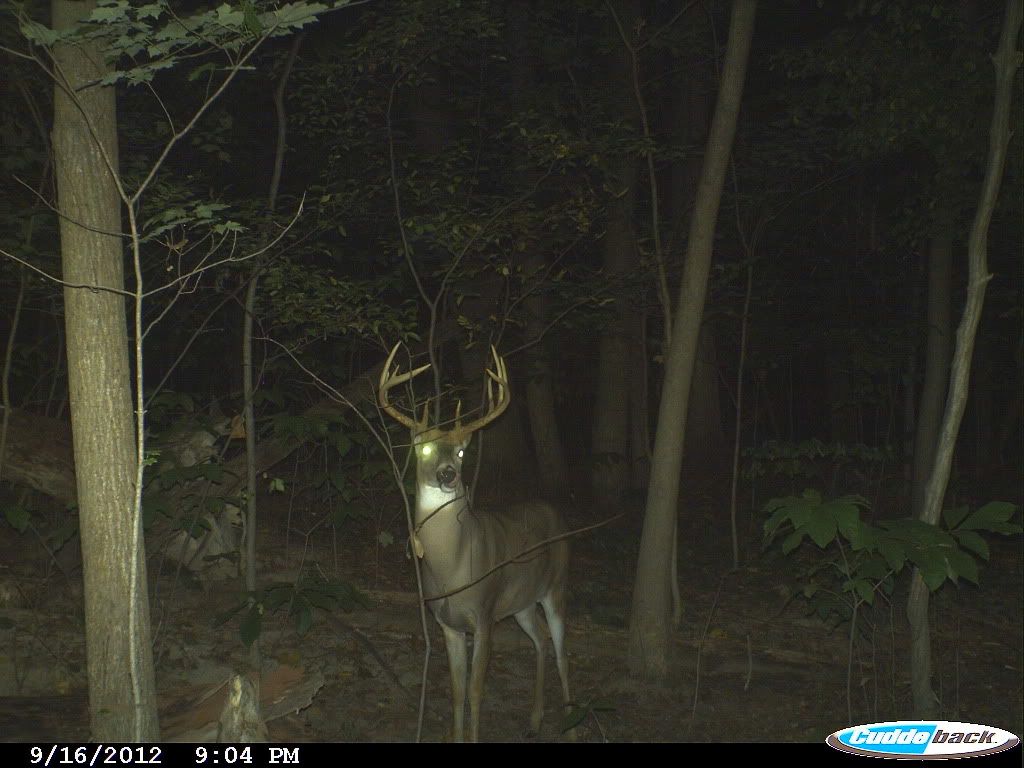 and the 8
10-10-2012, 02:36 PM
---
does anyone have an idea how to clean up pictures?? there is a nice buck in the back ground of this picture its the only one i have of this deer and im really thinkin he mite be number 1 on my hit list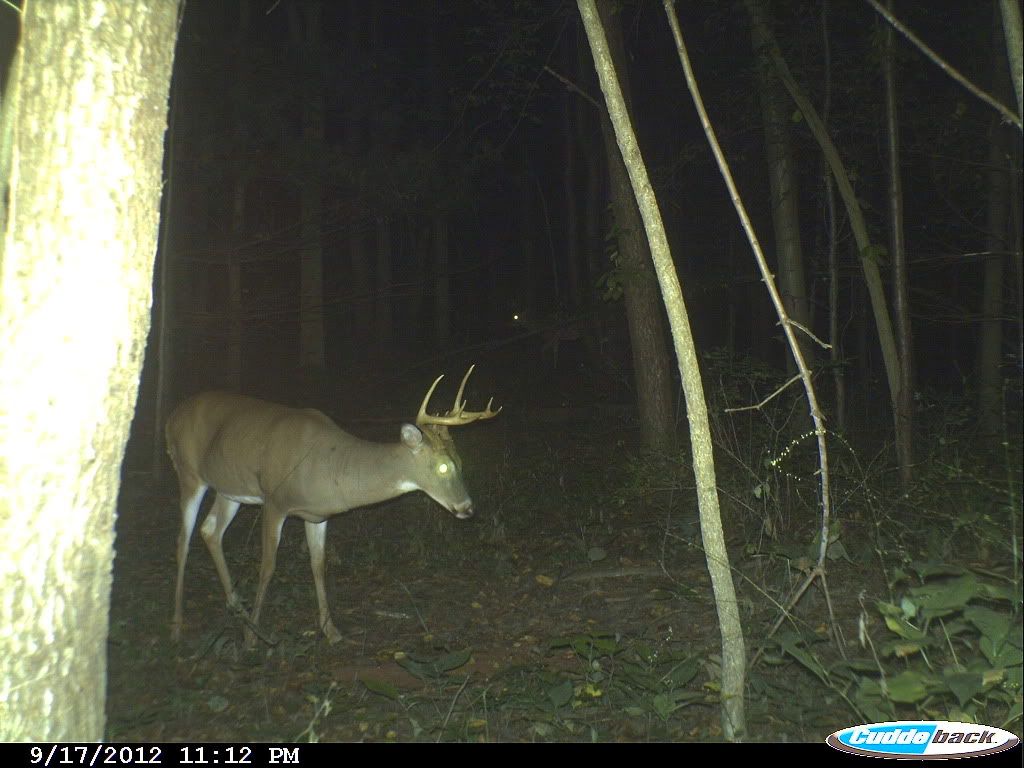 10-10-2012, 03:37 PM
Fork Horn
Join Date: Sep 2010
Location: Kent Island, MD
Posts: 121
---
Tough to age a deer on the hoof, especially one from a different part of the country. If I was looking at the summer pick I would say 3.5, but now that he has packed on some weight and has his thicker coat he could be 4.5. Either way it looks like a nice buck to me. I don't think I could pass him up, unless your property is very big and you have better deer available. The buck in the back round of the last pick definatly looks like a keeper too.
10-10-2012, 03:46 PM
---
The deer in the last pic looks 4.5 to me the 8 that's with him.is getting a free pass this year I think he will make it. I haven't seen the 10 in person yet or even started hunting him yet. At first I was thinking he was2.5 in the summer pictures now I'm not sure. And this buck and the other 8 are both on about 40 acres behind the house l. He is the reason I was so upset about the trespasser
10-11-2012, 06:23 AM
---
I agree, I think the 10 pt. is 3 and older.
Get a load of this. This buck was shot about 4 to 5 miles from where I live. I don't hunt but maybe 6 to 7 miles from this area also. I would never have guessed a buck like this was in our area. It could be the new KS record and probably number 2 for sure. Green score was 259 6/8, 27 Pts. I need to look at what the record is. I have good friends that know this guy and the property owner of where the buck was. It's all legit.
http://i533.photobucket.com/albums/e...RecordBuck.jpg