Official Team Lungbusters Thread (28)
10-22-2008, 09:48 AM
RE: Official Team Lungbusters Thread (28)
---
I have been down here in southern Illinois scouting/hunting for 3 days. Passed on a basket rack yesterday. It was at least nice to see my first buck of the season. Am headed back out this evening. Will go back to Chicago area Friday. Looks like a cold front is coming in for Monday. Will be on stand up there Tues & Wed mornings. Should fire up.
10-23-2008, 09:04 AM
RE: Official Team Lungbusters Thread (28)
---
hey team! Sorry for not being on much. I have been really busy with school and rugby this year, I have only been out 4 times. But i did manage to get a nice doe last weekend. Also i found 12 scapes lastweekend and two nights ago a nice lookingbuck that lookied like it was chasing a doe just a little bit. Well good luck to all this weekend!
10-24-2008, 08:34 PM
Join Date: Jan 2008
Location:
Posts: 188
RE: Official Team Lungbusters Thread (28)
---
Been going out but no shooter bucks so far. Had a basket rack 4 point with some long tines come in last weekend to about 10 yardsthen a few does came around and he started chaseing them around. So time to start useing some scents come tomorrow! Hopefully it works on the big boys!
10-26-2008, 11:18 PM
RE: Official Team Lungbusters Thread (28)
---
Rainbow and I went to our NE Illinois public land on Saturday. It was very windy so I climbed down and spent a couple hours scouting. Found quite a few fresh rubs and scrapes. I followed one trail into some thick cover and located two rubs on trees over 5" in diameter. Sweet. Followed the trail another 40 yards to where it crossed the stream. Turns out I walked right up on the big boy. He got up slowly and snuck away quietly when I walked to within 10 yards of him. I relocated my stand to this area but about 50 yards away, higher on a ridge to minimize my scent. As the season goes if I don't see this guy I will move again a bit closer. I doubt I pushed him out because he did not smell me. Hopefully the 30+ mph wind today disipated some scent where I walked.

Will be back in a few days if the conditions are good. A cold front is moving in now. If wind is from the right direction I will try mid-week.

10-29-2008, 08:40 AM
RE: Official Team Lungbusters Thread (28)
---
South wind Wednesday! 30 degrees, 8 mph wind, clear. Finally get to try my new stand location. This should be fun. I busted a turkey out from this ridge not 20 yards from my stand. Lots in the area. Fot $5.50 I picked up a fall turkey tag just in case. May get lucky there too. Rut is getting so close.

I went out yesterday morning and had a buck crunching around as soon as I got in my stand. He ended up bedding in front of me 100 yards but I could not see him through the heavy cover. I stood up to stretch after 3 hours and he saw me, blew 4 warning snorts and ran off. He did not scent me so I expect he'll be back. Could not tell how big he was.

10-30-2008, 12:36 PM
RE: Official Team Lungbusters Thread (28)
---
BUMP!
I had 2 130" bucks at 15 yards broadside last weekend but im holding out for the nasty non typical thats roamin our land. I dont have class or baseball tomorrow so im headed back home after class today. Ill be in stand every day till sunday night. Good luck fellas!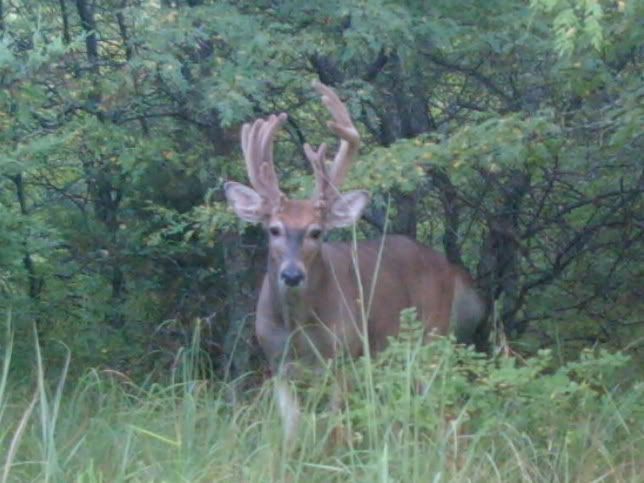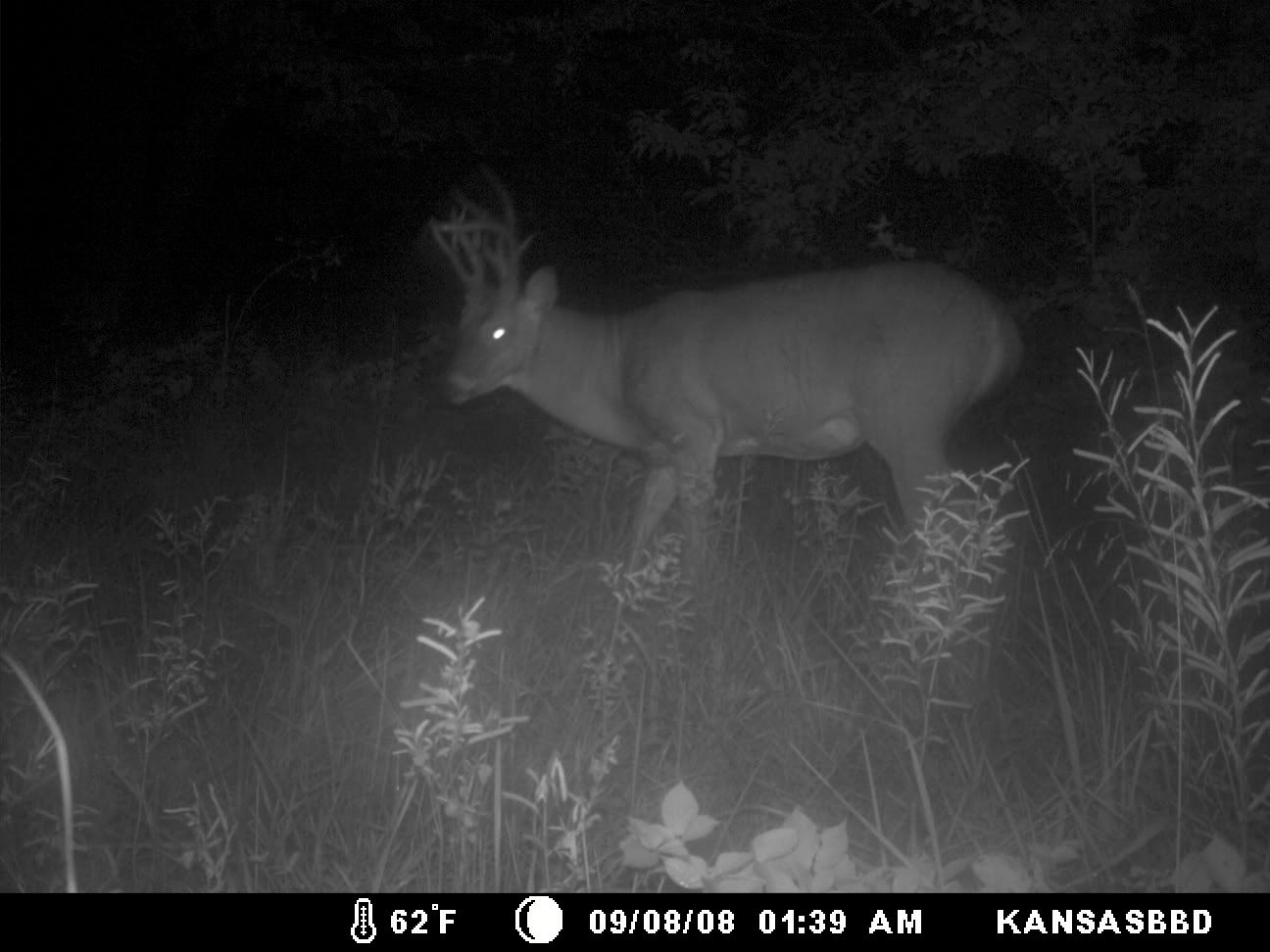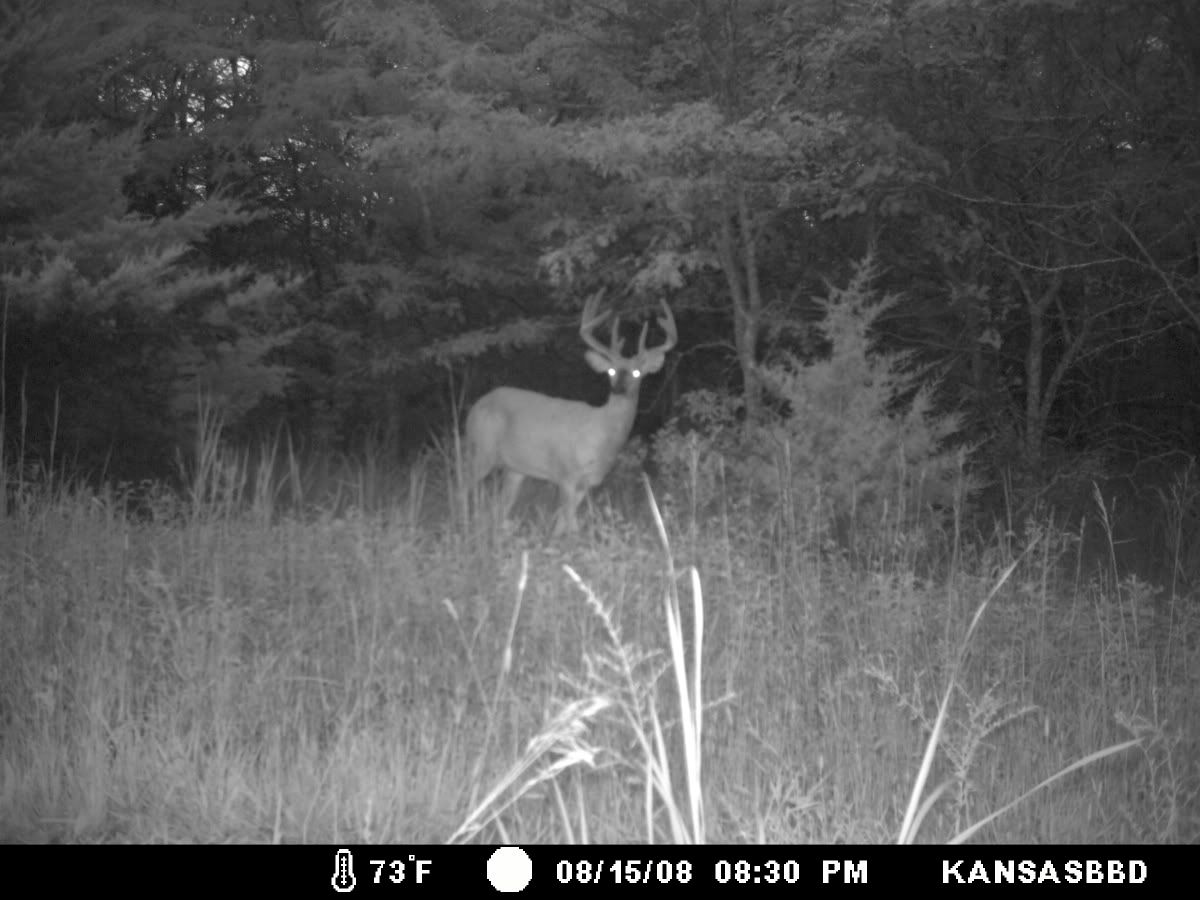 11-03-2008, 12:58 AM
RE: Official Team Lungbusters Thread (28)
---
Hoyt Viper,

Congrats on the great buck, you deserve it my friend. Look forward to the story and seeing what he will score.

Was out last week (Thursday, Friday & Saturday morning), saw several small bucks (4 & 6 points) no shooters. Things in my area seem to beheating up, bucks arestarting to cruise and the young guys seem to be dogging the does. Next two weeks should be good if the weather stays cold. I'll be back out there at the end of the week, keep your fingers crossed.

Good luck everyone and again congrats Hoyt Viper.

Take care,

Brian