Did the research, its a melanistic fawn on my lease
11-20-2010, 07:13 PM
Did the research, its a melanistic fawn on my lease
---
A while back I shared something I caught on one of my trail cams. At first I thought it was a dog, or some other kind of animal, as I know the location the picture was taken and there is nothing to have cast such a dark shadow on the fawn.
I did some research and Im 99% sure its a "melanistic fawn". 5 times more rare than an albino and much more than a piebald. Im priviledged to have this animal on my land, now Im curious if it was a buck or not, and how much Bass Pro Shop would pay me for it as a full bodied mount if harvested...just kidding, but it would make a great body mount, regardless of it being a buck or doe.
The photographer that took the "real" picture says he has been taking picture of deer in the wild for 30 years and has never encountered one. A few stories have surfaced of hunters harvesting one, but most were in texas and I believe one was in Michigan, I believe.
A cool story I thought I would share. Take a look at the last deer in line of these coming from a trail that leads to a creek and swamp area. Its the only logical explanation I can come up with unless you have a different opinion. Please share!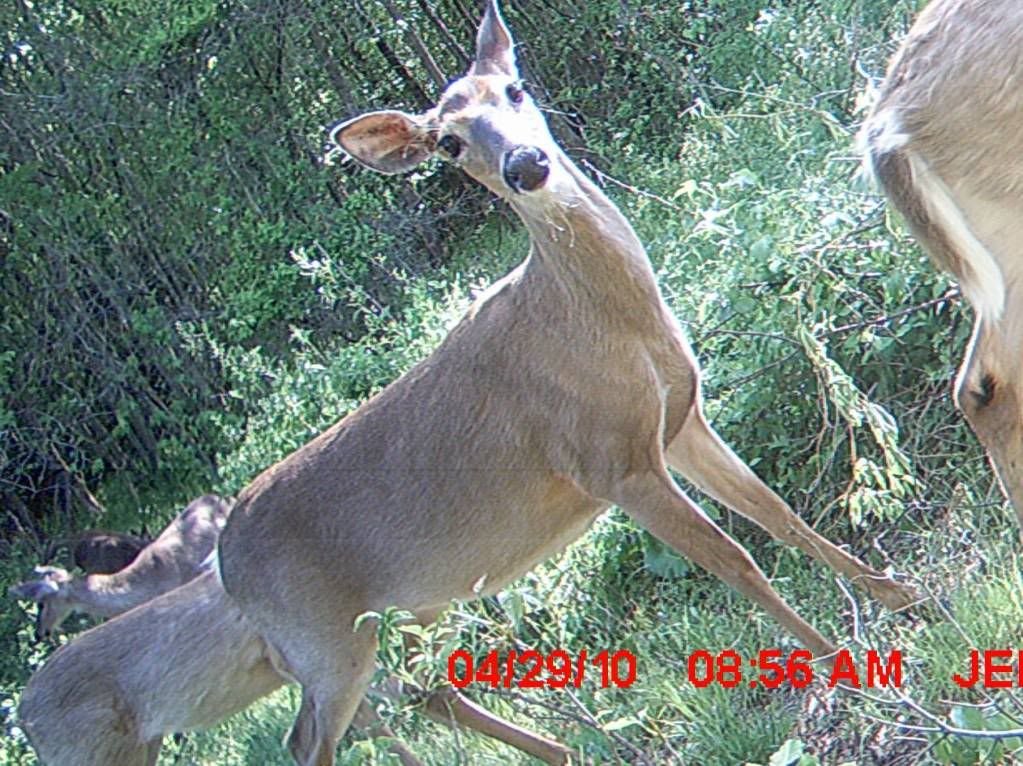 The photographers only picture in 30 years of photographing deer in the wild.
11-20-2010, 08:44 PM
Fork Horn
Join Date: Oct 2004
Posts: 182
---
I bet they would pay a pretty penny. Or, you could mount it and loan it to your local gun shop.


FWIW - I shot a Piebald buck earlier this year. ONly thing I kept was a foot that had "white" socks on it. Going to make a coat rack out of it.
11-21-2010, 07:20 AM
---
I will let you know if it survived, as well as the sex of it. Now that its general firearm season the hunt clubs that border my piece are running thir hounds and the whole month of Dec in my county is either sex, so I will be on the lookout and absolutely wont hesitate to pull the trigger on it!
Hopefully I can share the picures if its harvested. And then I will call Bass Pro!
Posting Rules
You may not post new threads
You may not post replies
You may not post attachments
You may not edit your posts
---
HTML code is Off
---