Gun Deer Only
11-16-2010, 08:19 PM
Gun Deer Only
---
It appears that the rifle or shotgun deer seasons are starting about now for most in this forum.

Let's use this thread to post pics of your deer taken by gun hunting. No bowhunted bucks (since you guys get a season that lasts for months and get first shot at all the big ones).

Maybe someone in here will get some nice ones!

Good luck!!

It would be neat if the moderator could keep this at the top (sticky) for a month or so.
---
Last edited by warbirdlover; 11-16-2010 at

08:21 PM

.
11-17-2010, 04:22 AM
Typical Buck
Join Date: Dec 2009
Location: Virginia
Posts: 542
---
Well, he is no wall hanger but I have hunted for just over 6 weeks with bow, blackpowder and now rifle and haven't even had a shot. It was drizzling rain and a little windy last night but I decided to go to the blind anyway. Just before dark this guy showed up. I just did get a shot at him and dropped him in his tracks. Now I have to shoot a doe before I can shoot another buck and I will hold out for a better buck. Plus I am helping my wife get her first deer this year. She actually missed this deer the day before with her blackpowder rifle.
Gun: Browning BAR 30-06
Bullet: Federal Premium 165 gr Nosler Partition
11-19-2010, 10:05 PM
11-21-2010, 05:12 AM
Giant Nontypical
Join Date: Dec 2006
Location: Heaven is my home, temporarily residing in WNY :)
Posts: 6,679
---
Biggest doe I have ever seen, let alone killed .... I still cant believe how big she is ... I live in Western NY ... killed yesterday @ 10 am w/ Remington 11-87 ...copper solid @ 60 yards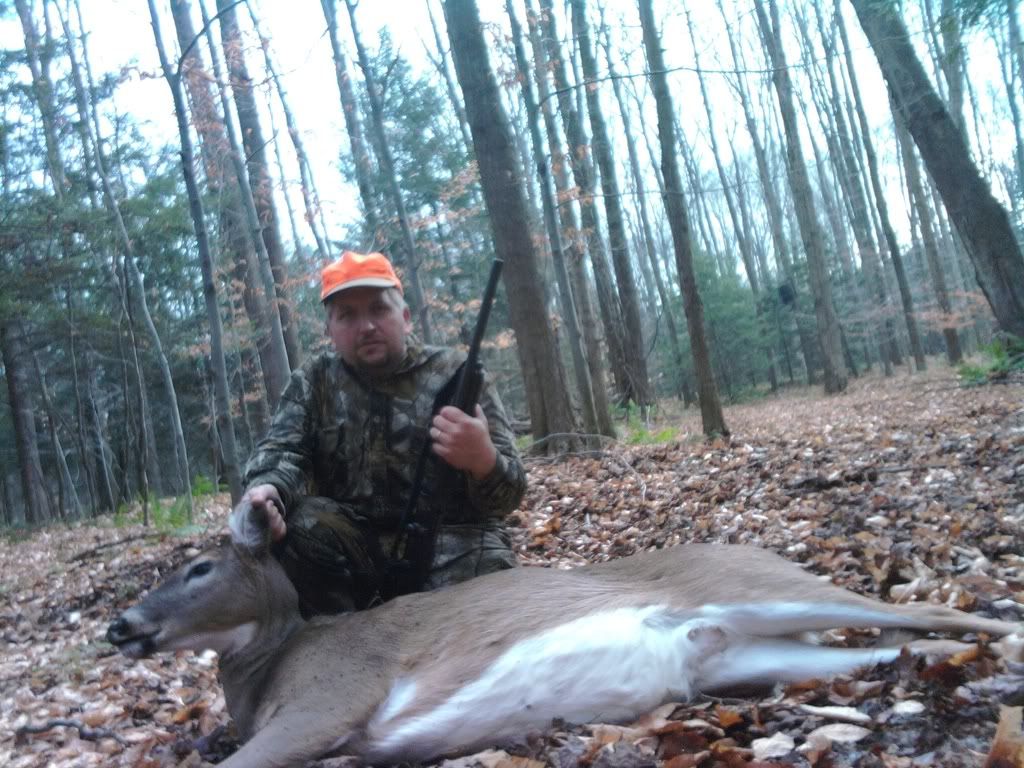 Nephew took one as he was walking over to help me drag mine