Box Blind Windows
02-19-2009, 11:43 AM
Spike
Join Date: Aug 2006
Posts: 48
Box Blind Windows
---
Hey guys, I'm needing some ideas for box blind windows. I am using plexi-glass and would prefer a "fold down" type set up. I'm not sure how to go about it, as far as where to hinge it, size of window versus size of wall opening etc. Any ideas? I appreciate the help.
02-19-2009, 12:18 PM
RE: Box Blind Windows
---
ORIGINAL: TGRIZWALD

we use starter strips for vinyl siding and make a slide window with a opening of about 12 high and 24 in. wide.
+1, but IMO the smaller the window the better if you are going to be close to the animals. Two 8x8 or 10x10 holes are better than one large window on a side. The older does will bust you every time you blink.
I have also made some curtains to help with large window openings,they allows for more flexibility with the shots.
02-19-2009, 02:52 PM
Typical Buck
Join Date: Dec 2006
Location: grottoes,va.
Posts: 764
RE: Box Blind Windows
---
i install windows all the time so have ton of old frames laying around . find someone who does this in your area ,they will more then likely have something laying around that will work for you. i just use a wide wooden sash ,like half of a kitcken window,add hinges on top and screw it on . then take a piece of 4-5in roof flashing and flash the thing to keep it from leaking.
08-21-2014, 10:49 AM
---
My windows open inward and up, I have a screw eye in the wall and hook on the window frame that goes in the eye to keep them open. I use two hinges on the 22 inch wide x 56 inch deep windows on the home made frames. A table saw makes quick work of building frames.
Here in Michigan I learned quick sliding windows freeze shut during snow and ice storms. Folding them down I kept banging them and folding them out collected snow and ice that came in side when shutting them.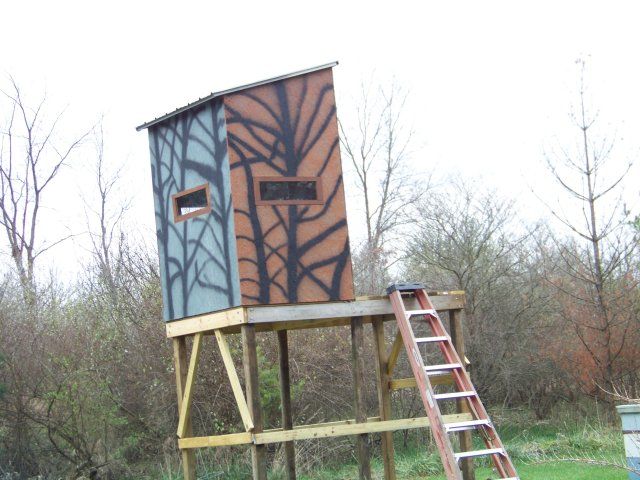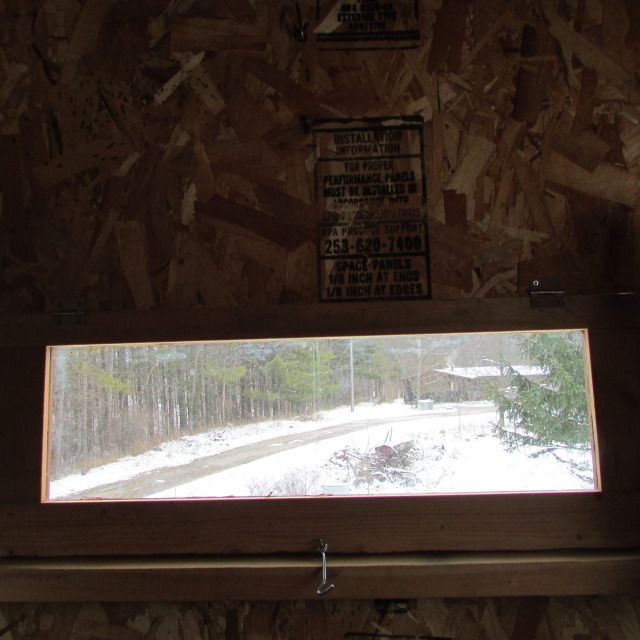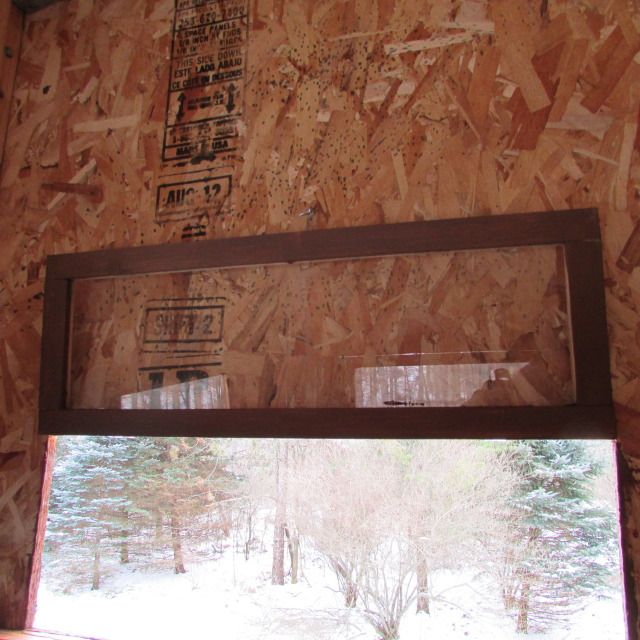 Al
08-21-2014, 11:28 AM
Giant Nontypical
Join Date: Jan 2011
Location: Allegan, MI
Posts: 8,019
---
Alleyyooper--A wiseacre spammer brought this back up from 2009! I have my regular glass windows in this blind up in northern MI that are similar to yours, but they drop down so I don't have to worry about them coming down and breaking if they were up like yours.
---
Last edited by Topgun 3006; 06-09-2015 at

07:27 PM

.
08-28-2014, 03:50 AM
---
We get freezing rain snow and just plain rain that will freeze. The sliding windows will freeze closed . I fold mine up and use a good hook so they don't come down unless I let them down and I don't bang into them.
Al
Thread
Thread Starter
Forum
Replies
Last Post
Posting Rules
You may not post new threads
You may not post replies
You may not post attachments
You may not edit your posts
---
HTML code is Off
---