question about theft protection
09-20-2011, 05:11 AM
Typical Buck
Join Date: Feb 2003
Location: St. Louis, MO
Posts: 716
question about theft protection
---
I'm going to look at reviews, and possibly purchase, a real cheap camera that I saw at Walmart the other day. It was only $37. I don't like cheap cameras but I'm buying one for this spot because there's poachers/trespassers and I've had a camera stolen out there before. So, without looking for people's opinion about the particular camera (yet) I wondered about theft protection.

Have any of you ever tried mounting a camera up high in a tree? Like around the height that you'd hang a stand? I was thinking about that, combined with taping over or shutting off lights and getting IR might keep this, albeit cheap, camera safe for the season.

Thoughts? Experiences?
09-20-2011, 05:31 AM
Typical Buck
Join Date: Feb 2003
Location: St. Louis, MO
Posts: 716
---
And I'm going to tag on an additional question:

What's the cheapest camera you'd get for a situation like this? I'm asking because the one I was looking at is getting pretty terrible reviews on Walmart's site. Not sure I want to mess with it at all if I'm going to get 0 pictures!
09-20-2011, 07:08 AM
Nontypical Buck
Join Date: Nov 2009
Posts: 1,592
---
bscofield: setting the camera higher, and angled down will cut down on the field of view. Most of the cameras go into a sleep mode to save battery power. This is why various cameras, especially if not set up properly will totally miss the animal or catch the back end. To solve this problem, members usually set up over baits. This allows a camera to wake up and take pictures. Some areas, mine for example, baits are not permitted unless bear hunting. In this case, cameras are set up facing up or down the trail.
Using lock boxes and/or python cables help. If a theif wants something bad enough, they will get it one way or another or wreck the item trying.
Some members suggested seting up a cheap or useless camera as bait and have another camera aimed at it, but camouflaged.
Depending on your financial situation and how often you use a camera, I would try to go for an average price camera, $125.00 to $200.00 range. Cheaper cameras do not give good quality pictures or videos. If one does buy cheaper quality and they are not satisfied, it is money poured down the drain. Two good quality cameras, that are reasonably priced are the 2009 model Bushnell Trophy Trail camera and the Moultrie M80. Bushnell offers a two year warranty, while Moultrie offers one year. Both cameras are small, use AA batteries. I personally have 7 of the Bushnell and 2 of the Moultrie M100. When I bought the M100, there were no M80 cameras in stock. On the U.S.A. side of the border, these cameras are some what cheaper and may include free shipping. On the Canadian side, even if I purchase from the U.S.A., I have shipping, duty and exchange or pay higher buying Canadian.
Good luck in your choice and happy hunting.
09-20-2011, 07:15 AM
Typical Buck
Join Date: Feb 2003
Location: St. Louis, MO
Posts: 716
---
Ya, that's the problem. The dirtbags that do this live out there by the camera... have plenty of time to go home, get a hacksaw or bolt cutters and come back to steal the thing. With my current schedule I'm only out there 1 time a week max. That's why I just can go with my normal mid-range camera.
bah! maybe putting a camera out just ain't a good idea...
09-20-2011, 04:50 PM
---
I hate to say this but any theft deterrent, whether it be cables, lock boxes, or even accessability, only serve to keep an honest man honest. A determined theif will always find a way. It's too bad but that's the way it is.

Blessings......Pastorjim
09-20-2011, 05:38 PM
Typical Buck
Join Date: Feb 2003
Location: St. Louis, MO
Posts: 716
---
Agreed. The best I could hope for is hiding it from them.
09-20-2011, 06:00 PM
---
Get a Tasco 3.0 from Walmart that is what I have.
It's only $50.00, and the C cell batteries last a long time too.
I have two 4 Gig SD Cards.
For around $75.00 you get a super trail camera, and two SD Cards.
My first one was stolen, and I keep it locked now.
And get a pad lock with some chain.
I have mine locked to a cable.
Here are some of the pictures, and videos it takes.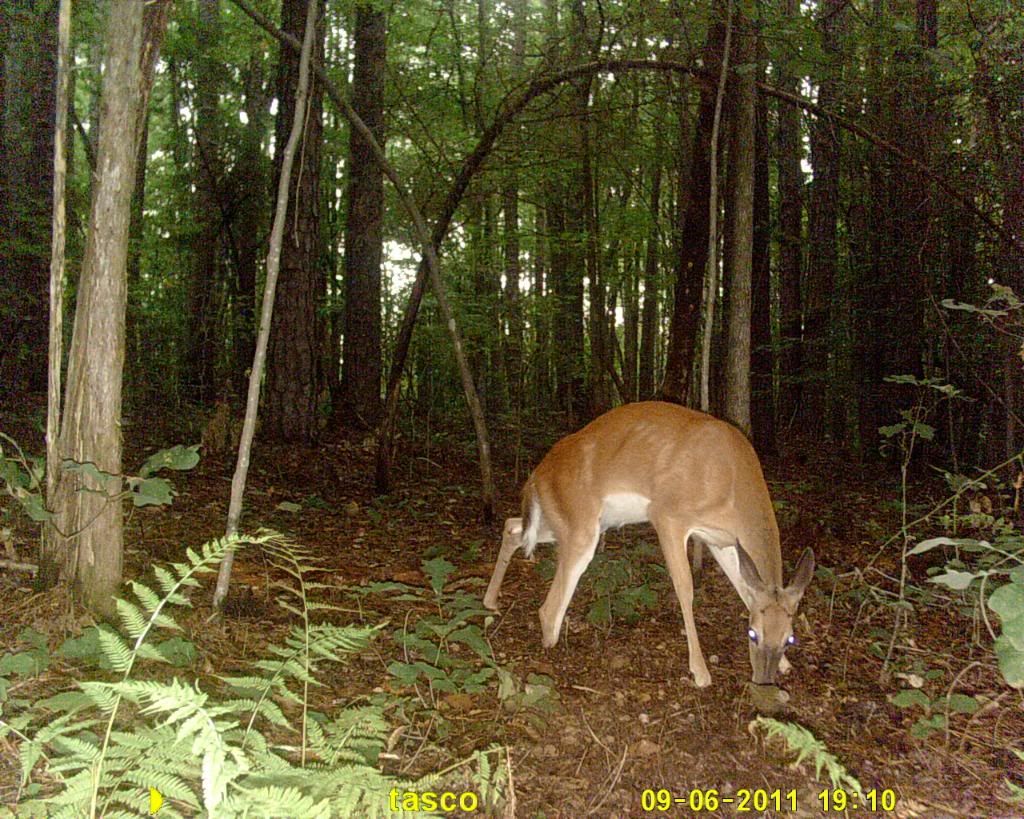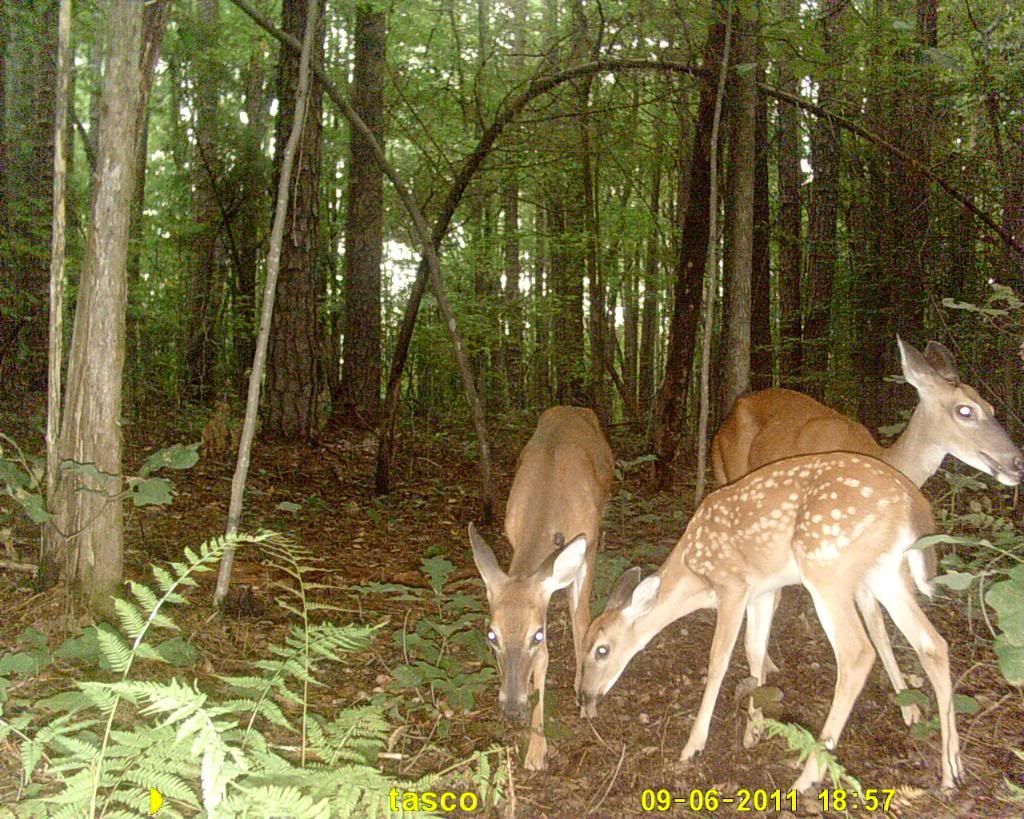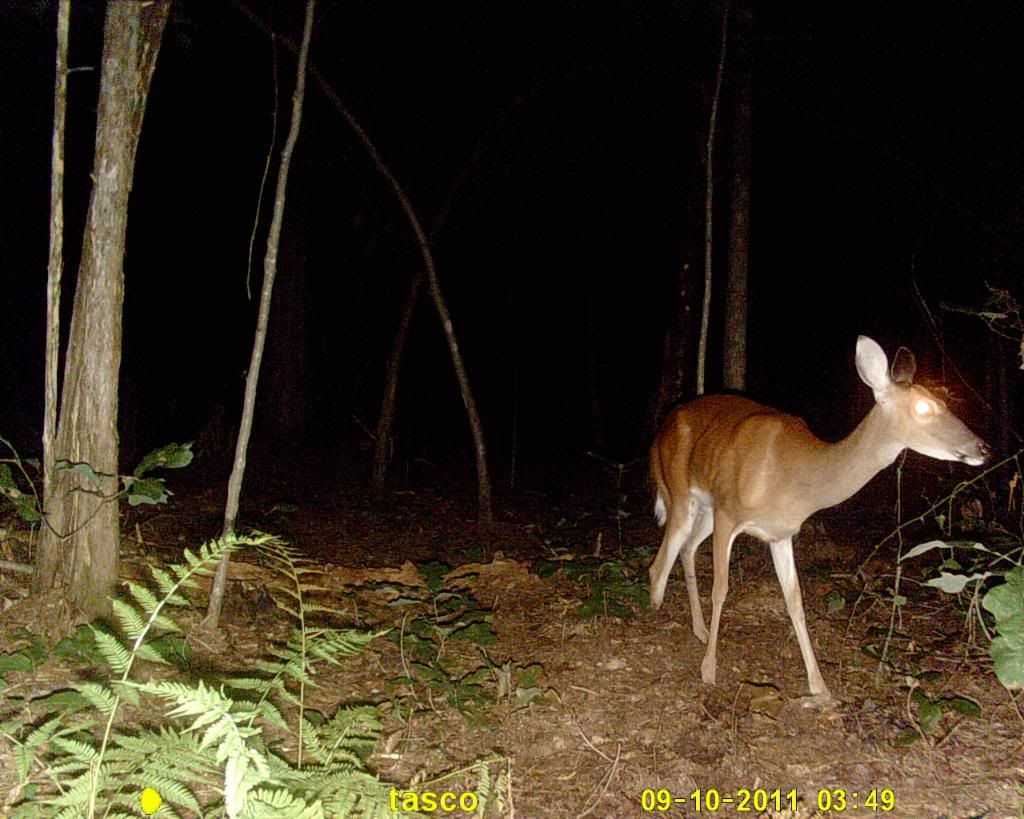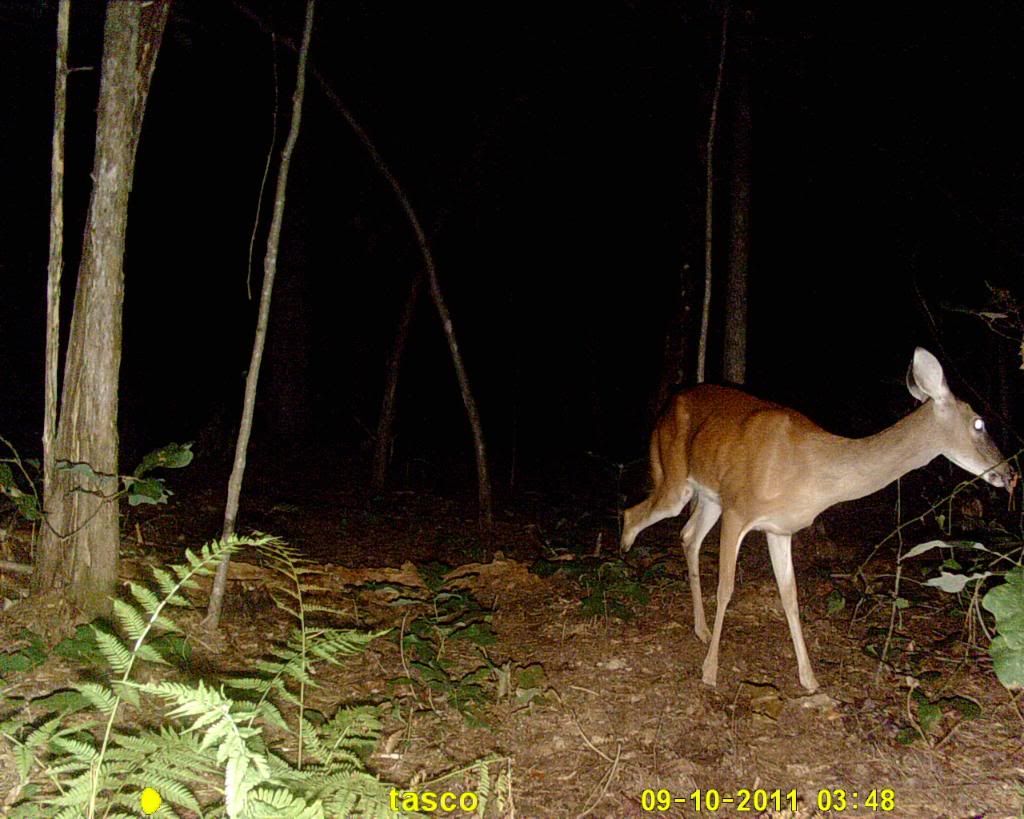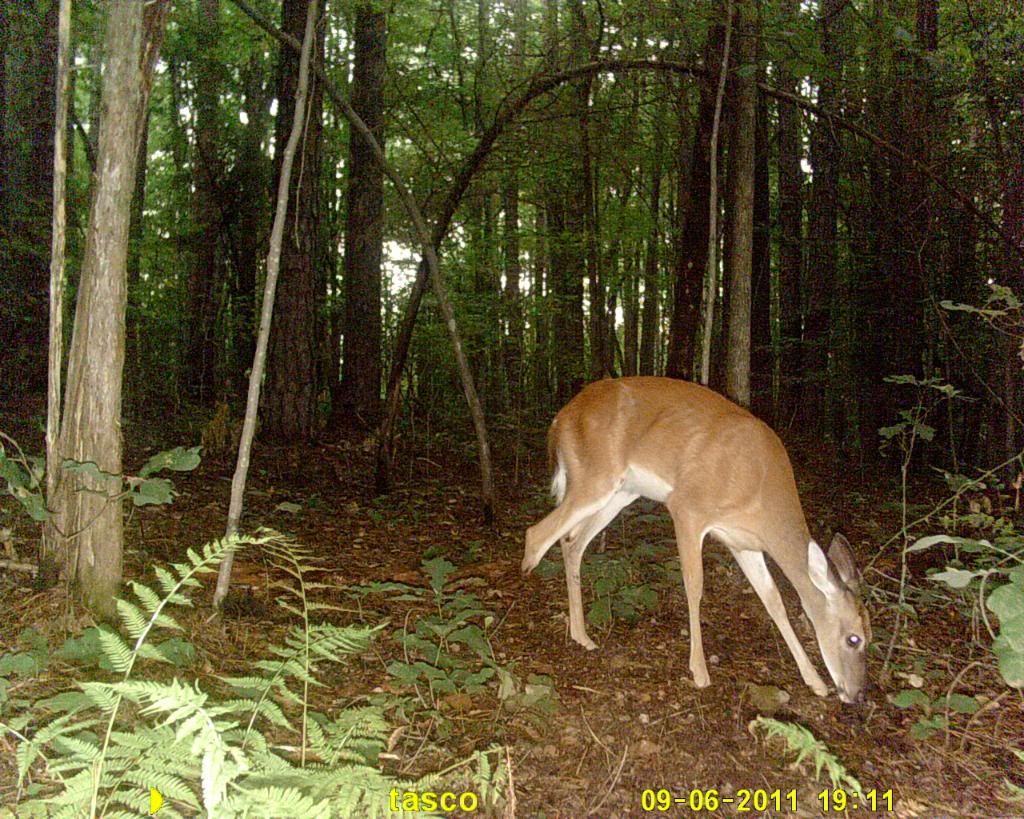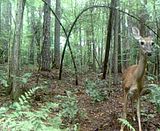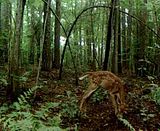 09-20-2011, 06:11 PM
Typical Buck
Join Date: Feb 2003
Location: St. Louis, MO
Posts: 716
---
You know what? I set out to do just that and stumbled upon the new Primos DPS. I had seen these time lapse cameras before and they had intrigued me. But I had never seen one for $99! So, tossed the cheap camera plan out the door and got it. I think I'm going to have a loot of fun with it!
09-21-2011, 06:27 PM
Nontypical Buck
Join Date: Jul 2007
Location: Southeast Missouri
Posts: 2,178
---
If the Primo's trail camera is an IR then I would put it up about 7 to 10 feet off the ground and aim it downward to pick up any movement and lock it with a good sturdy cable.I use the coated bicycle cables that coil back into a smaller shape like a slinky and use a good strong lock.
Where are You setting the trail camera up...on a trail,a gate or by a feeder,salt or mineral lick?If its too obvious would-be Theifs will be looking around for a camera so hide it good and out of reach if possible?You may be better off to set up a cheap camera close to ground level then put Your better more expensive camera up high?They also make different brands of trail camera's that send a picture to Your cell phone,via-internet or to the brand of trail camera's web site so even if the camera gets stolen You still have a picture of the Theifs!
www.MoultrieFeeders.com
www.dlccovert.com
www.buckeyecam.com
www.smartscouter.com
You can also check out several trail camera reviews at
www.chasingame.com
---
Last edited by GTOHunter; 09-21-2011 at

06:34 PM

.
Posting Rules
You may not post new threads
You may not post replies
You may not post attachments
You may not edit your posts
---
HTML code is Off
---