My son's first turkey hunting season. Some pics
05-30-2008, 07:32 AM
My son's first turkey hunting season. Some pics
---
Well, we didn't score this year but came close a few times. On the first hunt, we had one fired up and coming in fast. He was only about 30 yards and just over a null where we could not see him. Unfortunately, at the same time nature called Josh and I saw the blind being unzippered.
I was back about 15 yards from the blind calling. Kids................
After that we had birds within about 40 yards but nothing would come any closer. We got out 4 times and would have been out a few more but I had one of my bi-annual sinus infections which knocked out a weekend for us. We only got completely skunkedon one hunt.
Some pics: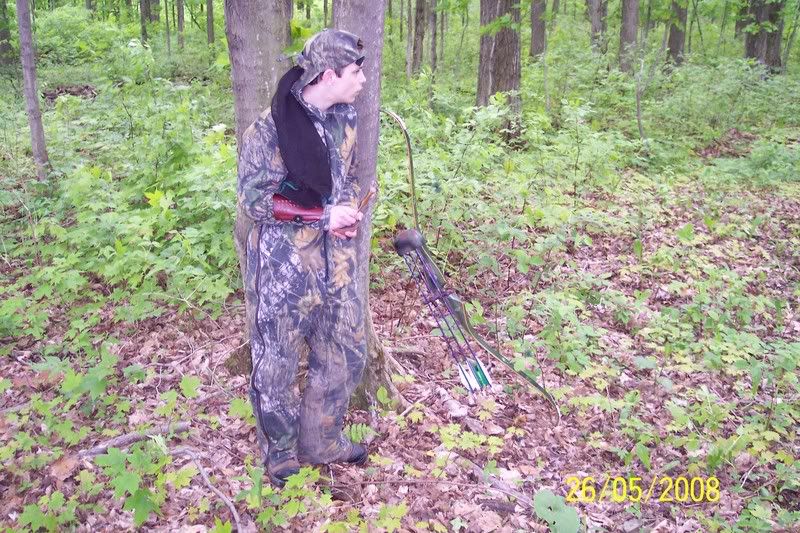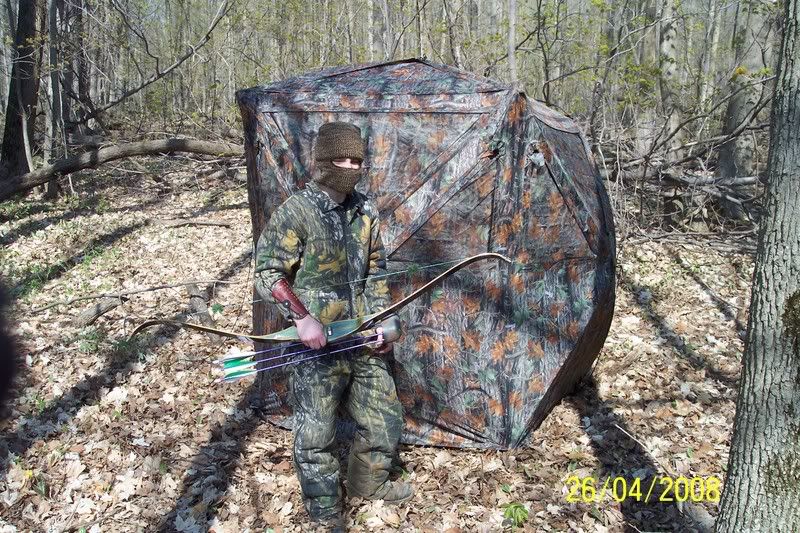 And my personal favorite!!!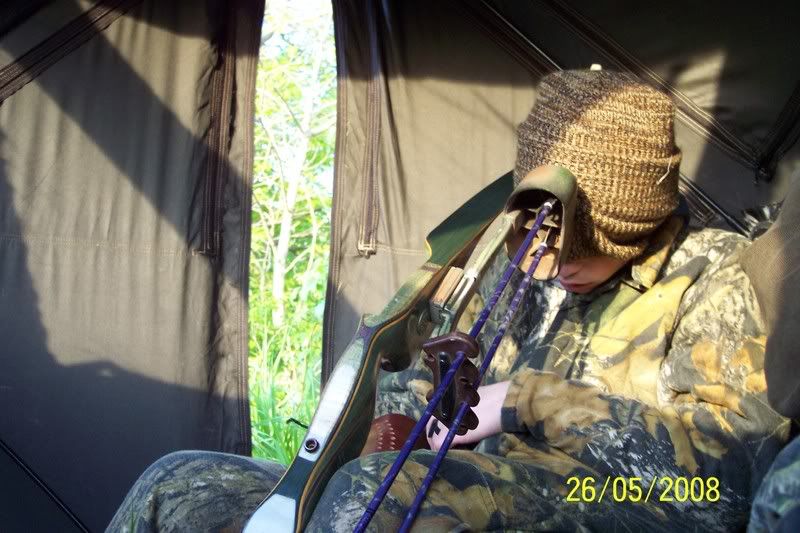 05-30-2008, 09:02 AM
RE: My son's first turkey hunting season. Some pics
---
ORIGINAL: txjourneyman

How did the seats work for you?
Well Josh sure seems comfy in the bottom picture.
They worked better then expected. I straped the two of them onto the blind pack and away we went. I'm glad I took your advice on them! They are perfect.
For those of you who may wonder what we are talking about, Greg suggested these seats for the blind. The capcity in the add is wrong though, it's 300 pounds max not 600:
http://www.basspro.com/webapp/wcs/stores/servlet/Product_10151_-1_10001_45374_350004003_350000000_350004000_350-4-3
Thread
Thread Starter
Forum
Replies
Last Post
Posting Rules
You may not post new threads
You may not post replies
You may not post attachments
You may not edit your posts
---
HTML code is Off
---