Kansas Archery/Rifle Deer Hunting
07-12-2011, 05:52 PM
Spike
Join Date: Jan 2010
Posts: 22
deer hunt
---
I know this is a late review but if your looking for a awesome hunt at a price you can't beat give brian a call.I hunted early season which can be hard sometimes but I saw deer every day I hunted and even saw 9 different bucks in one night.I know the buck I killed a nice 6 pointer isn't the biggest buck in kansas but I missed a 160 class 10 pointer at 25 yards nobodys fault but mine brian put me in the right stand I just didn't do my job but that's hunting.After I filled my buck tag I was trying to fill a doe tag and saw a monster that would push 180 out in a soybean field.I promise you will not find a harder working guide out there.To me your not hunting with a guide your hunting with a friend that's how he treats you.We even filled a fall turkey tag while I was there lol and 2 doe tags.If anybody passes brian up for another kansas outfitter they are crazy.I am booked for this year and the next 20 years if kansas gives me tags that long.
11-11-2011, 06:45 PM
Spike
Join Date: Jan 2010
Posts: 22
deer hunt
---
Well just returned from another great hunt with brian.for the second year I missed another monster buck at 25 yards.I can't say enough about brian and the work he does for you.I have never seen a guide work so hard for you.you will see plenty of deer and if you can hold out you will get your chance at a shooter.the only drawback I can find about the hunt is the time flies by to fast to me.like I said last year you feel like your hunting with your best buddy cause that's how it feels.do yourself a favor and give brian a call you wont be disappointed
11-25-2011, 04:39 AM
---
2011 has been a successful season with many big buck sightings and 3 kills over 150"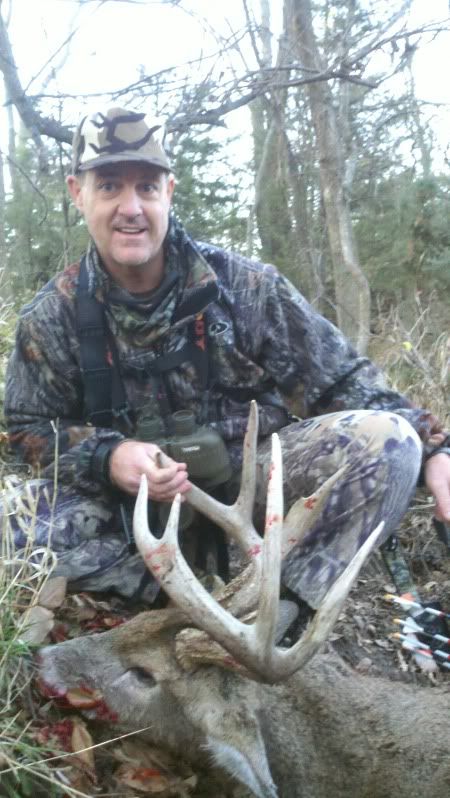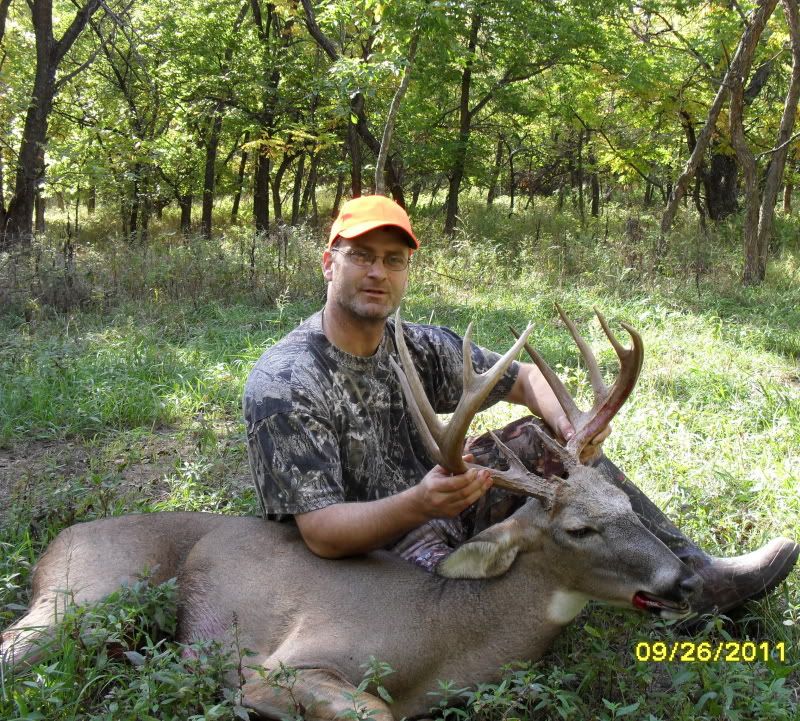 We have also had 4 missed shots at big bucks and 3 smaller ones killed.
Also, 5 Does have been added to the freezers
I killed this buck locally, not from one of my guide properties
---
Last edited by zmax hunter; 12-01-2011 at

04:16 AM

.
12-05-2011, 11:01 AM
---
He gross green scored 141 4/8". The hunter was shooting a .270. He saw the buck low in a creek bottom and the buck walked just out of sight. The hunter slowly stalked thru the timber about 15y and was able to spot the buck again. After a few minutes of looking him over, he decided to take the shot. The buck took 1 step forward and fell. I believe it was about a 65y shot.
This hunter also killed and donated 2 Does which was very kind of him.
His buddy shot a nice 10 pt as well on the last day of his hunt. Unfortunately, he has a broken G3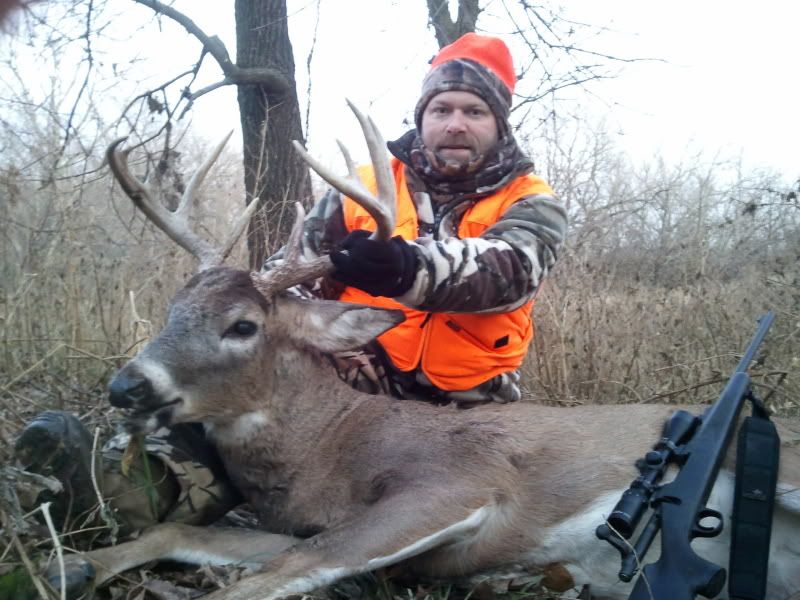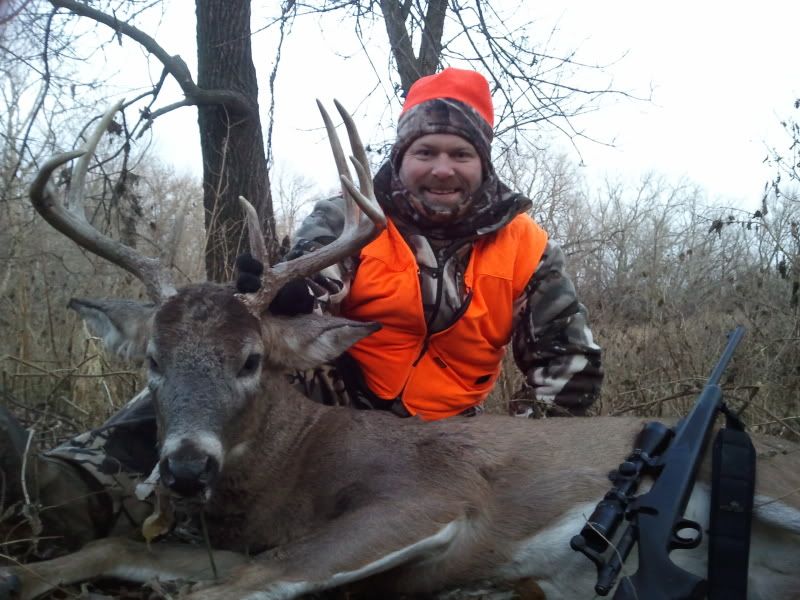 ---
Last edited by zmax hunter; 12-08-2011 at

03:12 AM

.