Kansas Archery/Rifle Deer Hunting
01-19-2012, 02:05 PM
---
I have added another 400 acre farm to hunt this year. It features 2 creek bottoms which join together toward the south and has a 3rd small dry creek which joins the west creek near the north end.
04-09-2012, 08:49 PM
---
A couple photos of the sheds i found this spring.
I am mostly booked, but do have a few dates available.
The Kansas tag application period runs till april 27th this year. so far,.there has been a 100% success rate in drawing the tag for my area. If there are any left-over tags not sold thru the initial draw, the left-overs will be for sale on a 1st come 1st serve basis,..usually in June,..they sellout rather quickly at that time.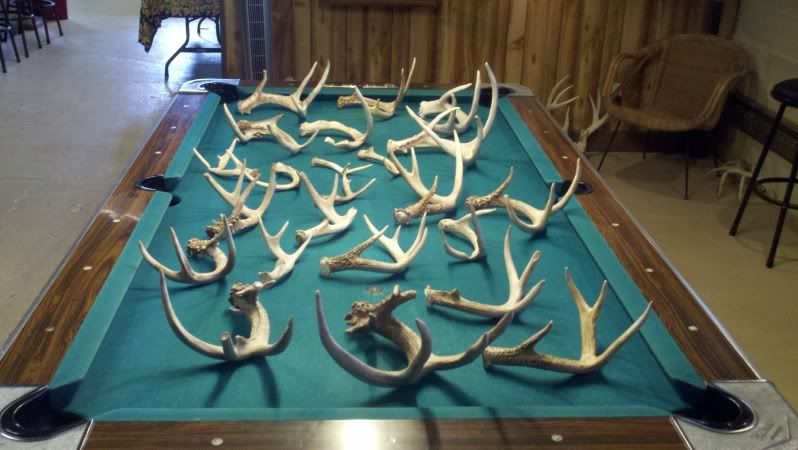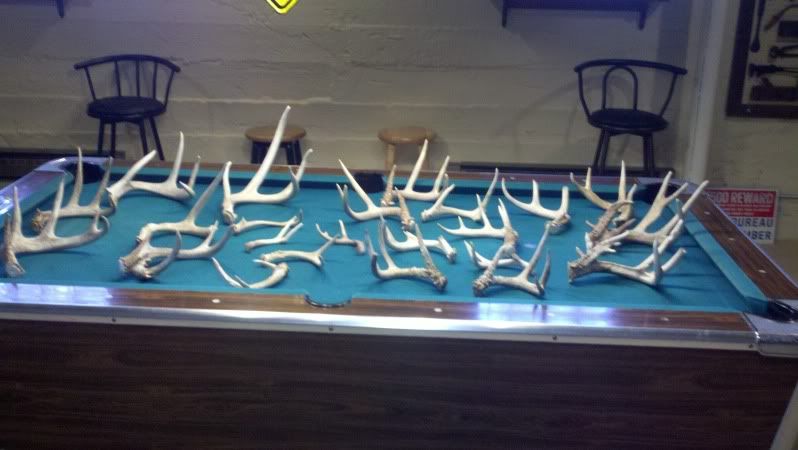 ---
Last edited by zmax hunter; 04-10-2012 at

07:02 PM

.
06-11-2012, 08:41 PM
---
There are left-over tags available which go on sale June 18th, I have a few open dates available, early to mid oct. and i have room for 2 bowhunters over the week of Thanksgiving. I have started to run trail cams,..still very early to see significant growth, but the first time i puleed a card, i had 10 different bucks on 1 property and 3 on another.

Best of Luck where ever you all go this fall,..the 2012 season is quickly approaching!
09-29-2012, 12:50 PM
---
This past Monday evening i scouted a property, I took a lawn chair and sat in a milo field overlooking a treeline along a creek. I lost count with over 13 bucks moving about and many Does. One buck appeared to be a nice 10pt.
Later that night, i explained to a Muzzleloader hunter what i had seen, we made plans to hunt the property the next evening, i went along to watch and enjoy the hunt with him.
We had 4 Does come out at 6p, at 6:30p, the nice 10 walked out of the trees, we had ranged the tree line at 196 yards. The hunter was using a nice bi-pod rest, i watched as the buck dropped in his tracks, then the smoke obscured my view. When we walked up to the buck, he was a very nice 11 pointer, both base measurements were over 5" ,..scoring over 150, this hunter has killed 2 bucks in 2 years that score in the 150's hunting here with me.
His partner had a chance with a tall tined 10pt, but unfortunately missed his shot.
I am just getting started for the 2012 season, bowhunters will be arriving soon, followed by a couple of rifle season hunters.
This ML hunter and his friend have been here with me the last 2 seasons, they are planning a MN hunt for next year. I am looking to fill their week for next season and possibly beyond. I currently only take 2 ML hunters per season and highly prefer that they be part of the same group.
If you have any questions, please call me at 785-392-7230, or send an email to
[email protected]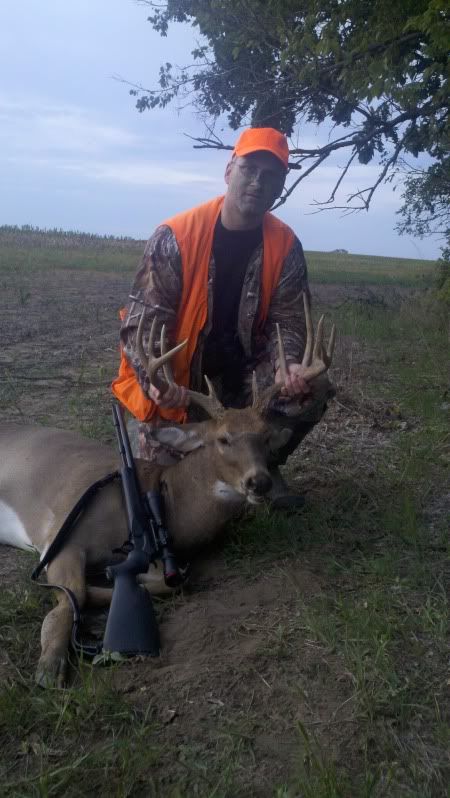 ---
Last edited by zmax hunter; 09-29-2012 at

12:59 PM

.