Custom Built Turkey calls
12-15-2008, 11:49 AM
Nontypical Buck
Join Date: Feb 2003
Location: Deep in the heart of Dixie USA
Posts: 2,038
Custom Built Turkey calls
---
I build single-sided boxcalls as a hobby. I can inlay the paddles like the ones shown below, or have them laser engraved with any simple monochromatic design you want and can send me. If you'd like, I can backfill the engraving with a contrasting wood resin, as I've done with the "MSU" call also shown below.
I ask $40.00 each for the plain paddle boxes, $45.00 for the simple inlaid paddle boxes and $50.00 for the engraved paddle boxes, since I have to pay someone to do the engraving for me.
I'm not making any promises about getting them there by Christmas, but I'll try. As the days go by, that deadline will be less likely to make.
I have several wood types.
Walnut/poplar,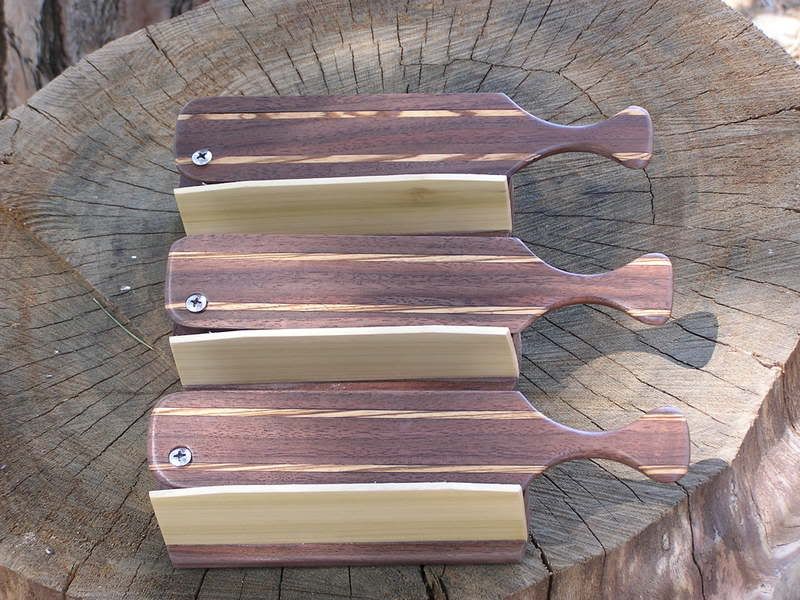 cherry/poplar,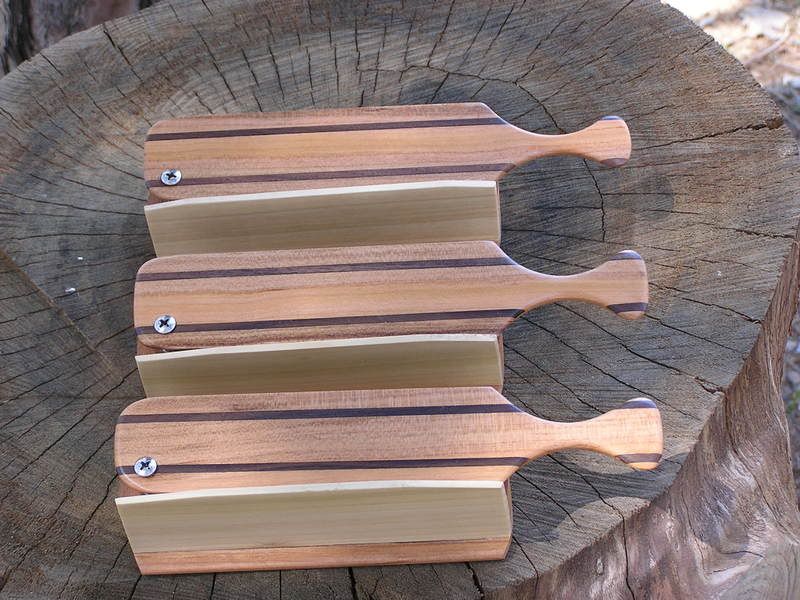 mahogany,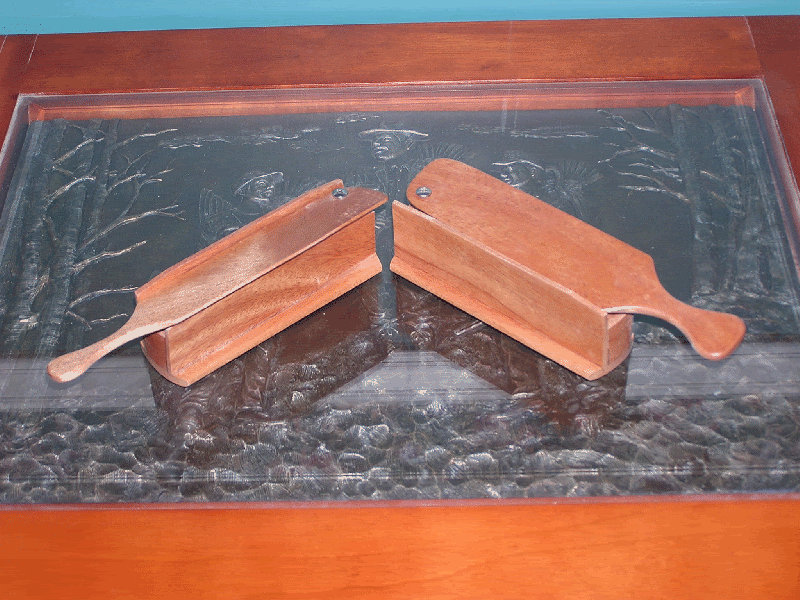 This is a special order call from African Royal mahogany with a cherry paddle and base with walnut inlays. The wood has an iridescence to it like a turkey feather.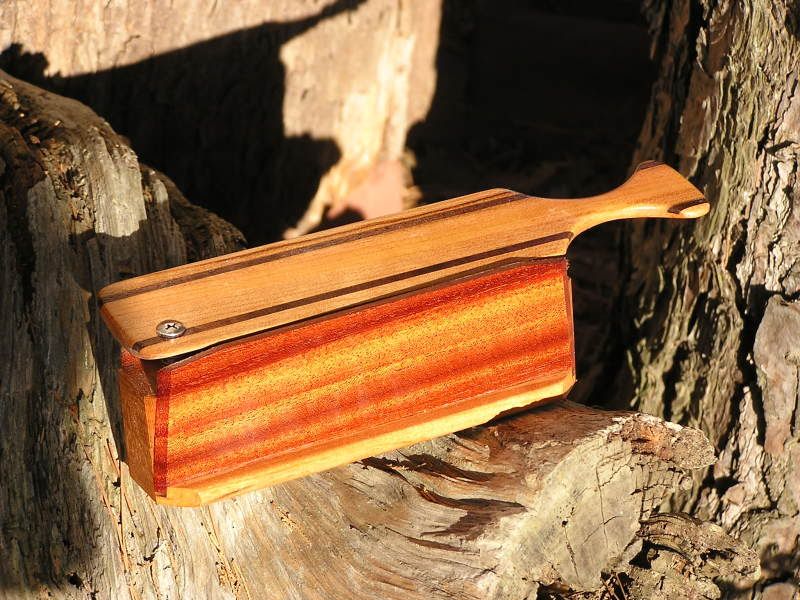 plain paddles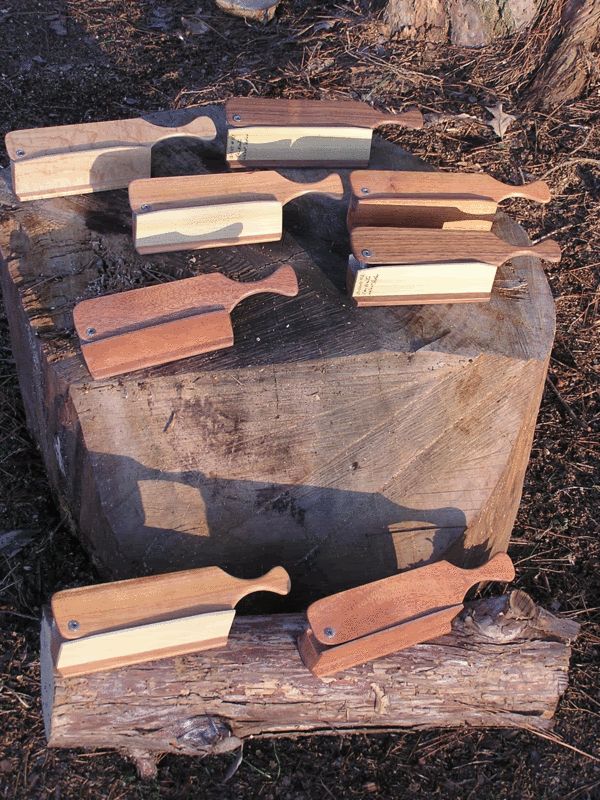 This is a novelty call made of Bloodwood and Dogwood which happens to be the school colors of my Mississippi State Bulldogs. It does have a little turkey in it, but is not the best combination. I show it to illustrate the laser engraving and backfill look.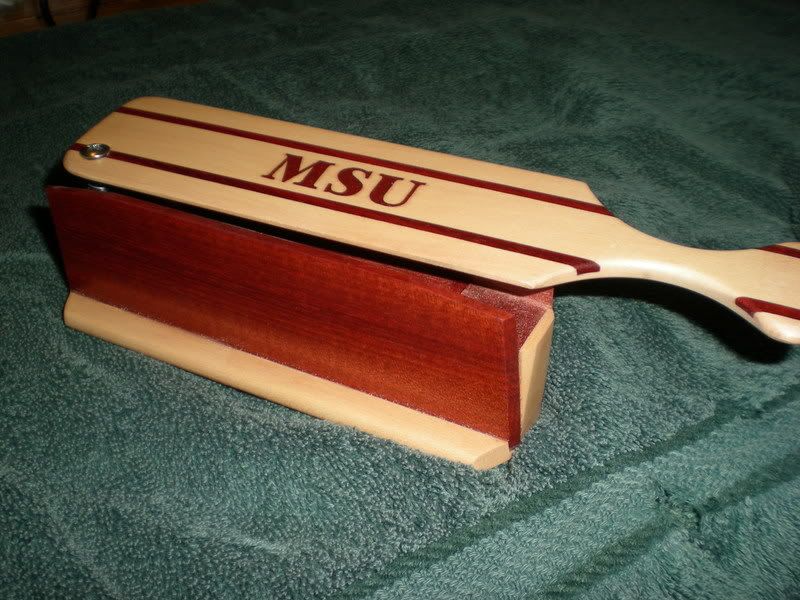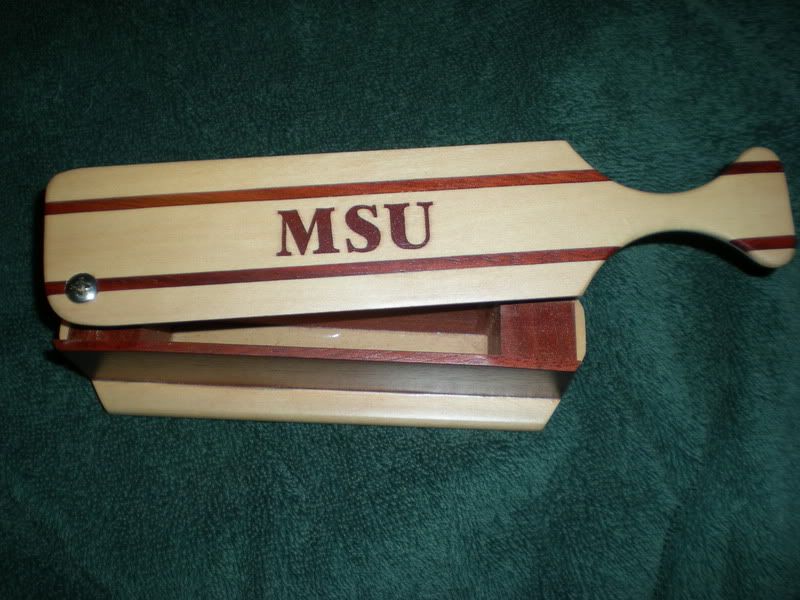 Just send me a PM if you're interested. Thanks for looking!
Barefoot
Thread
Thread Starter
Forum
Replies
Last Post
Posting Rules
You may not post new threads
You may not post replies
You may not post attachments
You may not edit your posts
---
HTML code is Off
---