Texas losing fight on feral hogs
03-05-2020, 06:40 PM
Texas losing fight on feral hogs
---
03-27-2020, 01:48 PM
---
It really isn't the problem. No states are winning the war on hogs. Lots of hogs in Louisiana, Mississippi, Alabama, Oklahoma, Florida, etc. You don't see landowners in those states going, "Welcome stranger! You have full access to my land. Have a good time. And no, we don't want any money at all."

There are plenty of landowners who will let you hunt for free, but they don't want somebody that comes when it is convenient. They want somebody that comes on a regular basis and who will actually deal with their hog problems. Vacation hunters and people looking for a free hunt are not people who are there to actually help out with any problems. This has been proven time and time again to landowner when these people come to "help out" the landowners don't actually do enough to make a difference, leave gates open, shoot things they aren't supposed to shoot, leave trash behind, etc. All you need to do is to develop a relationship with the landowners, but the problem is that most have been burned before by people who have come before you.
03-28-2020, 06:11 PM
Super Moderator
Join Date: Dec 2017
Location: fla
Posts: 927
---
if you own a 500 S&W revolver
https://www.midwayusa.com/product/26...nose-gas-check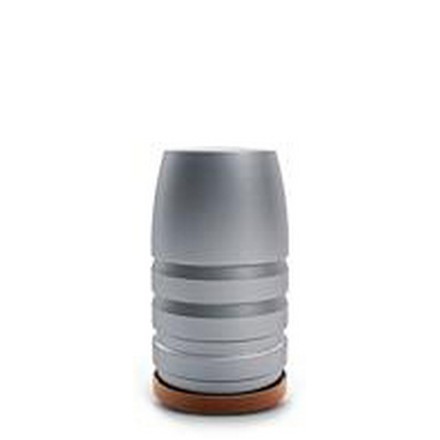 just a bit of info on these lee "440 grain" 500 S&W bullet molds ,
with the gas check and lube on these cast bullets,
at least using my 95% WW alloy and 5% tin, mix,
the projectiles actually weigh about 470 grains
they are quite accurate (WITH THE GAS CHECKS)
http://www.sagesoutdoors.com/500-s-w...tor-gas-checks
the best load for accuracy, after a great deal of testing..
20 grains of blue dot
Its certainly not a max load
but its very accurate and it certainly hammers hogs
if you want a good 500 S&W plinking load that same lee 440 grain cast bullet,
load it over 12 grains of unique powder is at about 1000 fps

if you own a 44 mag
04-01-2020, 07:00 AM
Giant Nontypical
Join Date: Oct 2013
Posts: 8,126
---
I have a hard time believing this. I live in TX and I know there are a lot of hogs here. However it is nearly impossible to find someone that will just let you on their property to hunt hogs. The same farmers/ranchers that cry the loudest about hogs will demand you pay them around $150 a day to help them with their problem. So in my mind they can't be hurting as bad as they claim they are. Here is a point in fact:

I lived in the Athens TX area for several years. There was a big rancher/landowner not too far from me that was always screaming about the hogs and demanding the state do something to compensate him for the damage they did. I was driving by one of his pastures and saw a big group of hogs rooting for acorns under a big oak tree in the middle of the pasture. This was less than 3 miles from where I lived. I pulled into the ranch house and told him what I saw and also told him I could run home and grab a rifle and get at least 2 or 3 out of that group since they wold have to cover at least 200 yards to get to cover after the first shot. His reply was "NO because he had paying clients coming later that week." So tell me, just how bad was his hog problem if he wouldn't take some out when offered the chance especially when it was a local he knew that offered to help? Note, I wasn't a stranger, I knew the guy.

04-01-2020, 04:37 PM
---
I used to deliver and pick up at a company called Scimetrics, in Wellington, CO. They made poison bait for rodents. They also came up with one for feral hogs. They got screwed, because the hippies in Texas teamed up with the ranchers to prevent it being legal in TX. The hippies fought it because they are stupid. The ranchers fought it because they wanted the hunter money.

Strange bed fellows.
Posting Rules
You may not post new threads
You may not post replies
You may not post attachments
You may not edit your posts
---
HTML code is Off
---