Lets see some of your Hogs-Exotic pics
09-05-2009, 10:31 PM
Dominant Buck
Join Date: Feb 2003
Location: land of the Lilliputians, In the state of insanity
Posts: 26,274
09-06-2009, 06:15 AM
09-09-2009, 08:15 PM
---
new guy here ill throw in a few
i like the little ones too they are all trophies to me i dont need a 200+ lber to make me happy anymore (although i have shot a few)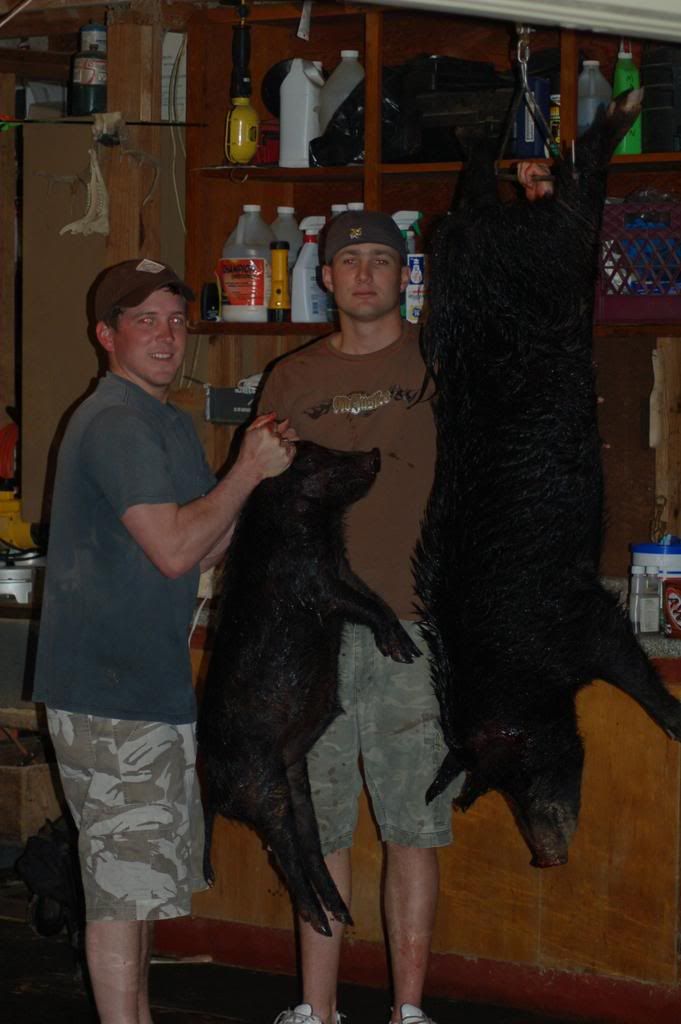 this hog had scoliosis (sp) or something spine looked like an S (notice the large hump in her back) that is my step bro in the pic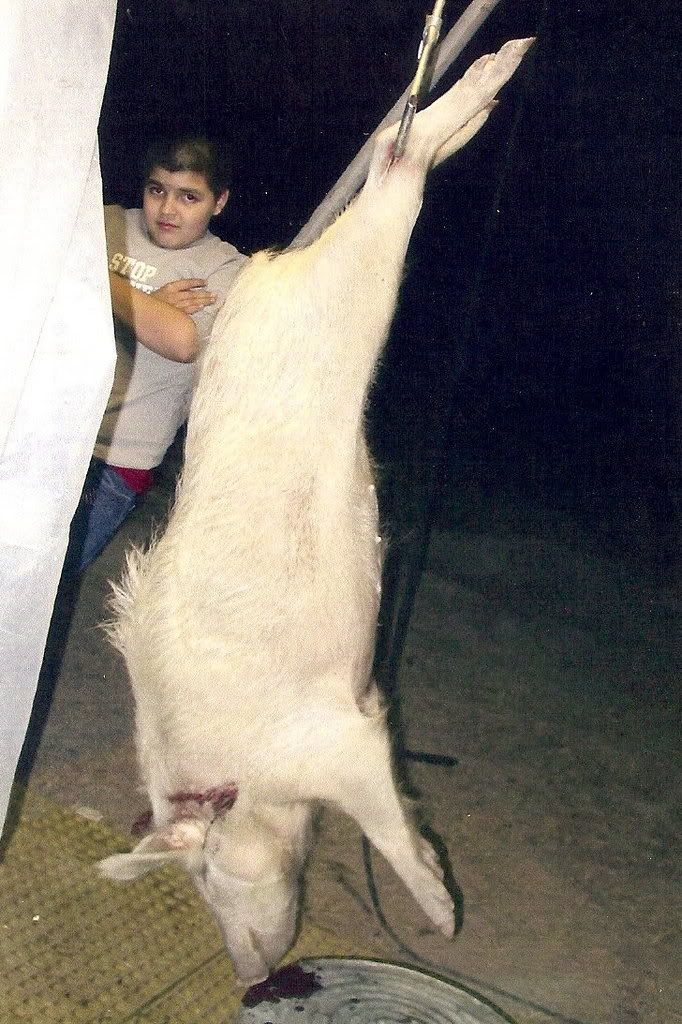 here is a pretty good size boar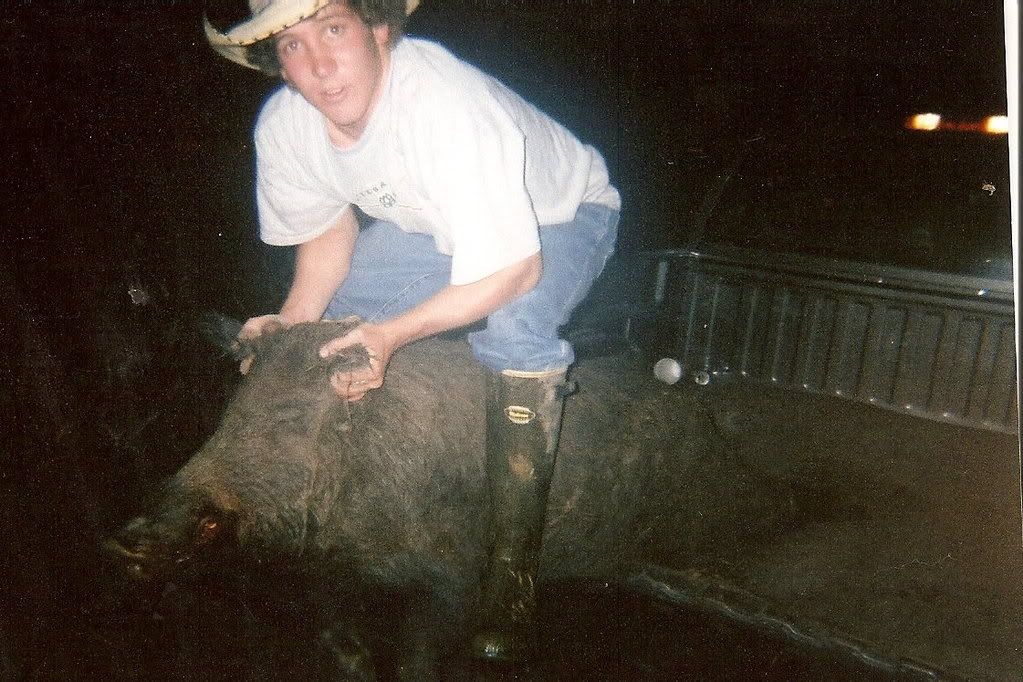 09-13-2009, 07:48 AM
---
This boar is the oldest hog i have ever killed. He was at least 8 or 9 years old. His teeth were worn off to the gum line and all his tusks were broken off but one. There was a tag in his ear from the game preserve in Germany that he was imported from. He was very lean and still weighed 302 pounds on the hoof.

Probably saved this hog from a slow death by starvation.
09-13-2009, 04:10 PM
Spike
Join Date: Sep 2009
Location: Gentrys Mill, Texas
Posts: 1
---
Both of these were killed near Gustine, Texas. Sorghum field hunting is an experience like no other. When its choppin season, local farmers beg us hunters to come shoot the hogs that run out of the sorghum when they are choppin or cutting sorghum. Find a shade tree with some buddies....wait for the hogs to make a run for the river out of the sorghum. The pig in the 2nd pic I hit on the run at 150 yards with a 6MM. The pig in the first pic walked out of the sorghum 30 yards from where we were sitting and stared at us. Im glad he dropped with 1 .308 bullet. We were between him and the river and he wasn't lookin very happy.