Lets see some of your Hogs-Exotic pics
08-31-2009, 06:49 AM
---
This is my Best hog to date-tusk wise. chased this hog in riverbottoms of N.E. Tx. free range with aid of hounds for 3 hours b/4 putting him down at 15 yards just as he was about to charge us for the 7th time.
09-01-2009, 12:06 PM
---
Yes & he knew how to use them-He really took a toll on the hounds.
He passed me one time at maybe 2 feet-I had one leg behind a 4" scrub tree, & he was chasing the fella who owned the Hounds. He actually slapped the Hog on the nose & made a QUICK J turn as the Hog passed & tried to slice him.
When I was getting ready to make the shot I said "don't get to far away with that Rifle" & he said kill him, I left it on the 4 wheeler (a mile away ).
Pic is stitching up time.
09-04-2009, 07:21 AM
---
I missed out on my away trips (usually 2 to Ok. or Tx) for hogs this year due to wife being very ill. Getting ready for Deer Season now but planning some hog Bowhunting after Deer Season or after I "fill" my tags. I'm allowed 1 Buck & I usually get 2 Bonus Doe tags for the freezer.
Anyone else have some pics to show us..
09-04-2009, 11:47 AM
Dominant Buck
Join Date: Feb 2003
Location: land of the Lilliputians, In the state of insanity
Posts: 26,274
---
Heres a few.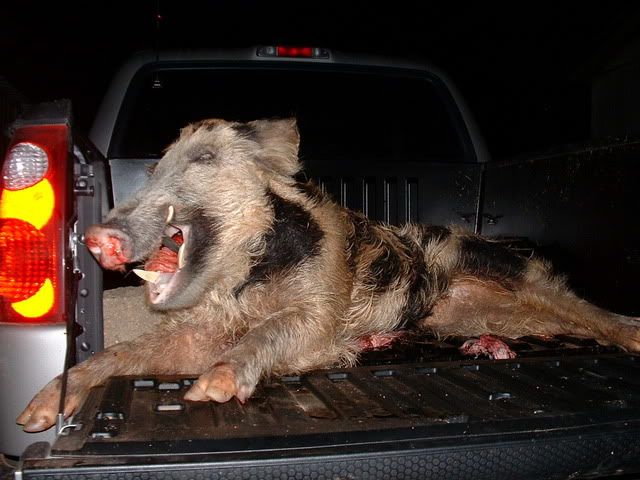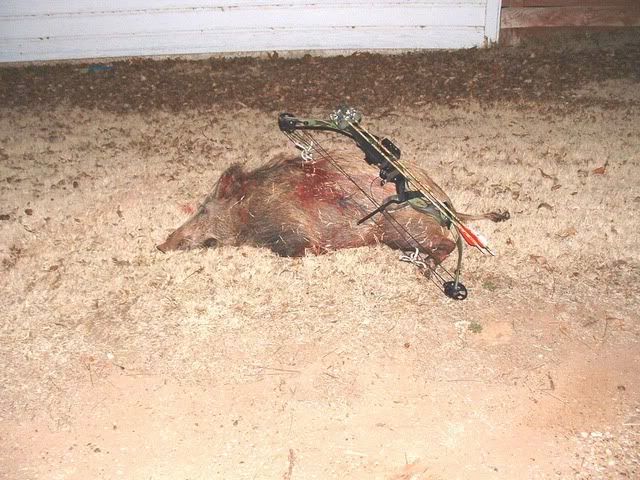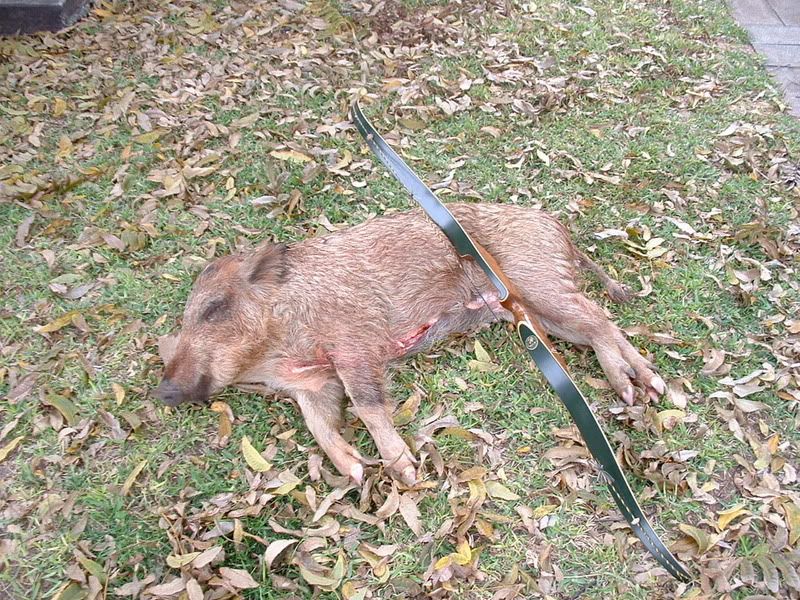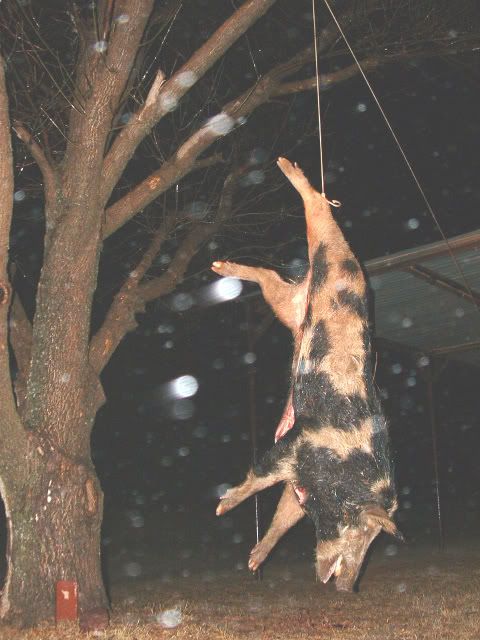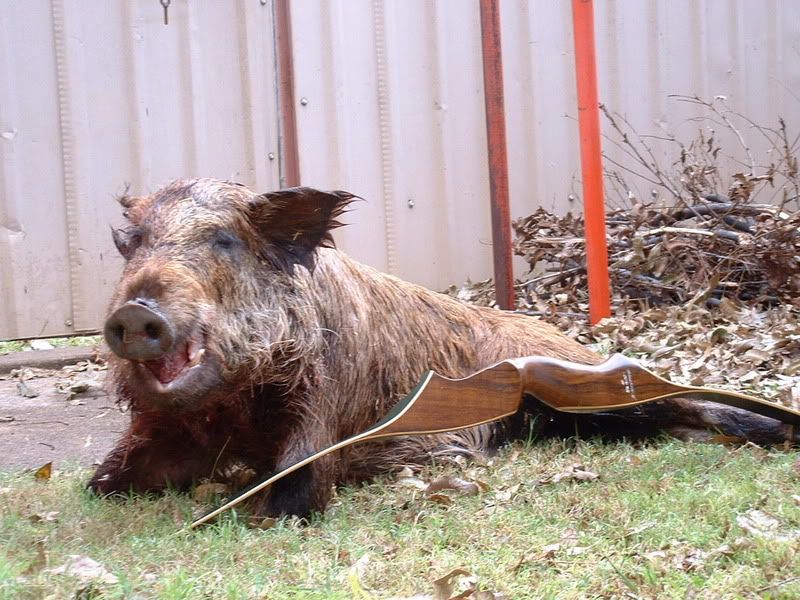 And then there was this guy. It got hot, nothing was moving. This guy was setting under the cliff I was standing, so I took a little target practice.