My new rifle (Update 3-28-09)
03-23-2009, 05:28 PM
My new rifle (Update 3-28-09)
---
Picked her up this weekend. Browning A Bolt Medallion with Grade III stock and octagon barrel in 270 Win. Topped with a Leupold VX-3 4.5-14x40, mounted with Leupold rings and bases. It set me back a few bucks, but I am hoping to get many good years out of it and hopefully plenty of big bucks.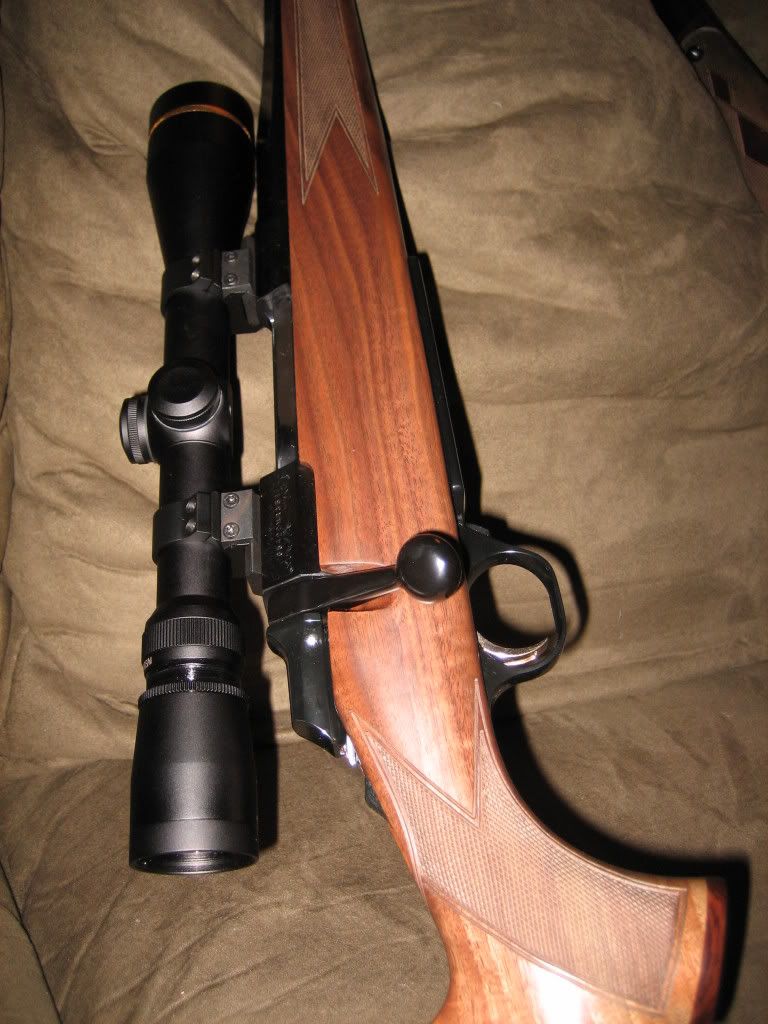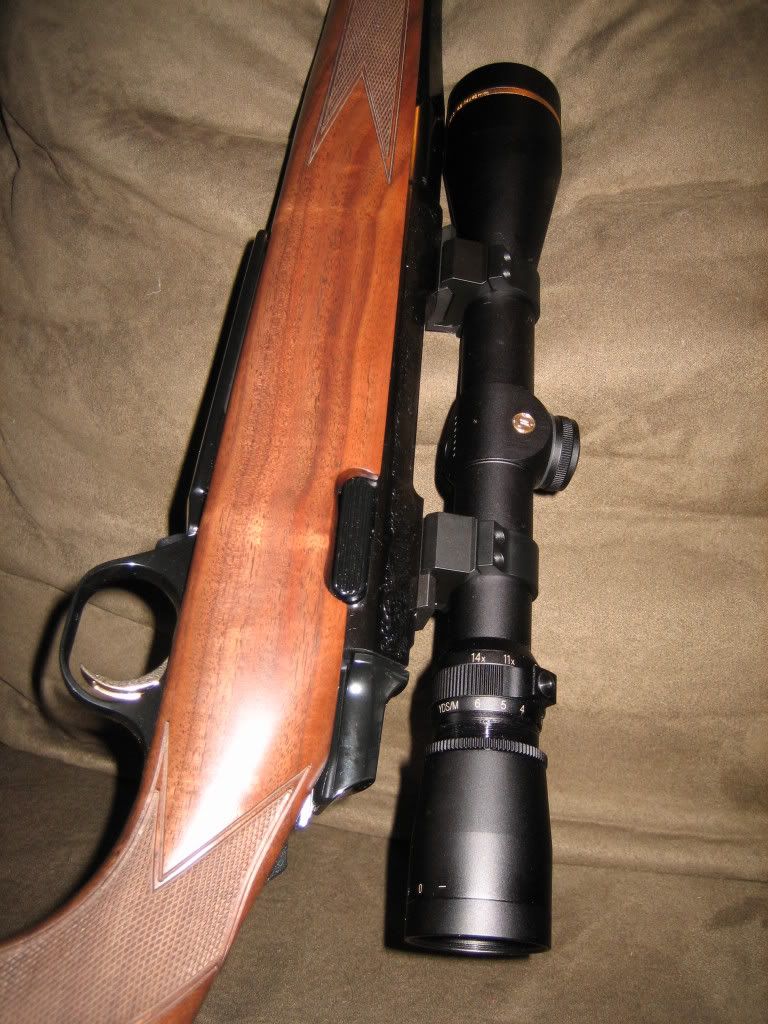 And here is one with mine next to my brother's X-bolt 270 WSM.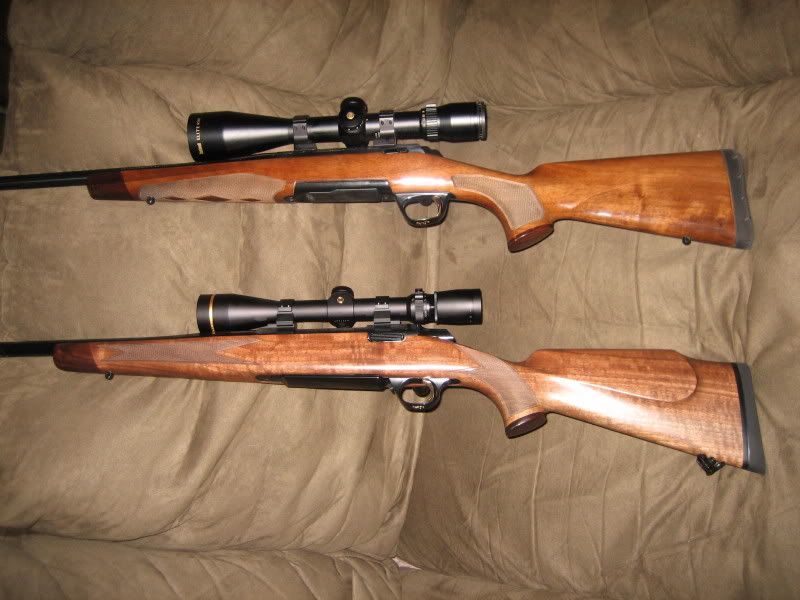 03-23-2009, 06:22 PM
RE: My new rifle
---
Very nice looking rifle. Now you gotta get that baby to the range to tell us how she shoots. I'm guessing she won't do too bad. Brownings seem to be pretty accurate as a rule.

Mike


03-24-2009, 02:55 PM
RE: My new rifle
---
It does feel a little heavier than my brother's, although I am having a hard time finding the actual specs on the internet, but I am 2 years out of playing middle linebacker in college so I will be able to handle the weight in the field. If I was ever to hunt in the mountains, I might look in to something else. Got to have a reason to buy another gun anyway.
03-28-2009, 01:27 PM
RE: My new rifle
---
Got out today to put some lead downrange. Overall I was very satisfied with how it shot. I shot 4 different shells and all of them grouped pretty well, and the one that I nearly ruled out before I shot actually gave me the best group.
You might not be able to read the writing on there so here is a summary. The single hole about two inches low and an inch left was the first shot and then I adjusted up and right. I must have adjusted a little too far right I think. Then I shot a 3 round group at the center target with Remington Core-Loct, group measured 1 5/8". I adjusted left a few clicks and then shot a 3 round group with Federal Fusions at the bottom left target, group measured 1 1/8". Then went to Hornady SST and shot at the bottom right target, group measured 1 3/16". Then the surprising group was with my box of Federal Power Shocks, the blue box shot at the top left target. The first two shots were nearly touching and the third shot was a little off the first two but the group still measured just over an inch.
Now this was not off a bench and in a vise. It was laying on the ground using a bipod for the front rest and a balled up jacket under the stock in the rear. Shots were 100 yards laser ranged and there was a slight breeze today I would say around 5 mph maybe gusting to 10. I am pretty pleased with the results and now I need to get the barrel cleaned well and ready to shoot again. I am not ruling any of these shells out yet, as I believe all the groups will get a little tighter as I put a few more shells through it. It was pretty pleasent to shoot, kicked a little hard, about what my old 270 did, trigger is a little heavy, I might want to lighten it up a bit, but I don't know if that is a project that I want to tackle myself.
Let me know what you think!