My H&R Ultra Slug Vs. Smooth Bore S&W Pump
02-10-2008, 07:47 PM
My H&R Ultra Slug Vs. Smooth Bore S&W Pump
---
Went to the range the other day to play with some toys...I rant and rave about my H&R ultra slug...and they're the ____ at 150+ .....but how can you not think when you produce groups like this out of the old traditional smooth bores..???
This first round of 3 is my H&R 12 at 100 Yards w/ federal barnes 1900 fps (2X7 Leoupold) in a gun vice.
This second round is my Mossberg 3000 12 gauge Pump with a smooth bore rifled barrel (Iron Sights) W/ Brenneke Rotweil Rifled Slugs...
The old girl still holds her mark like she did in 1990 when my dad bought her for me...That Smith &Wesson 3000 Mossberg take over is solid gun...I would hold it to an 870 any day.
This next round is just to post for fun...My Dan Wesson 44 mag. Pistol (8 inch Barrel) at 50 yards (Iron Sights)- Hornady 200 gr. semi jacket hollow points.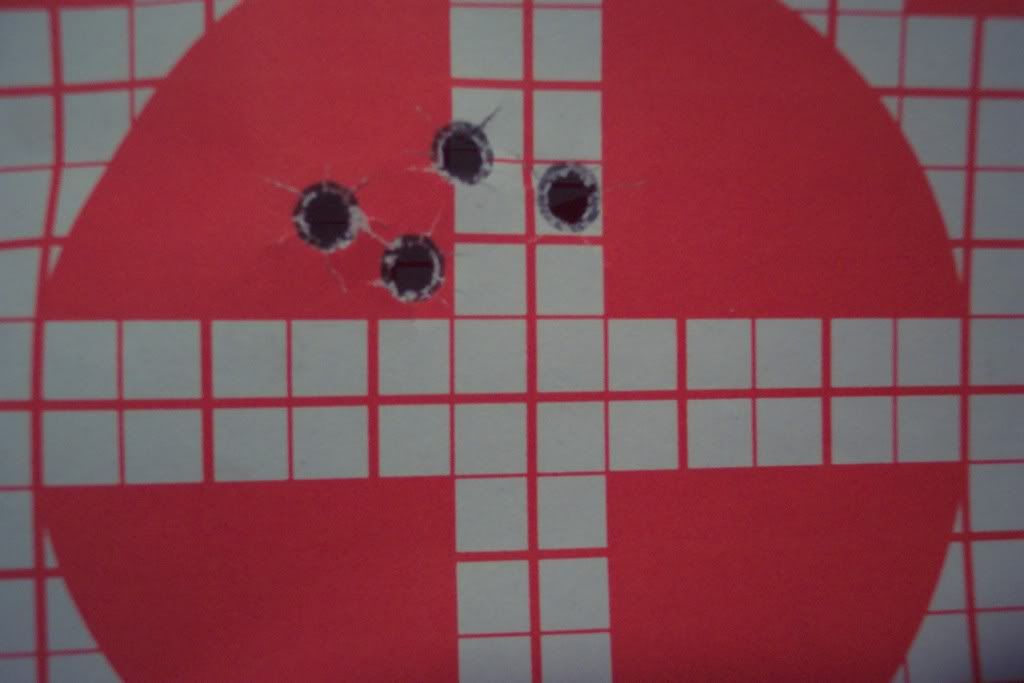 Just goes to show that scopes and rifled barrels are nice but the smooth bore stuff can still hang out to 100.
Thread
Thread Starter
Forum
Replies
Last Post
Posting Rules
You may not post new threads
You may not post replies
You may not post attachments
You may not edit your posts
---
HTML code is Off
---