New Cuddebacks!!! Be prepared!!
08-13-2006, 02:34 PM
New Cuddebacks!!! Be prepared!!
---
Guys, just went out to the stand last night and boy did I have a good card to pull this time!! Eat your heart boys!!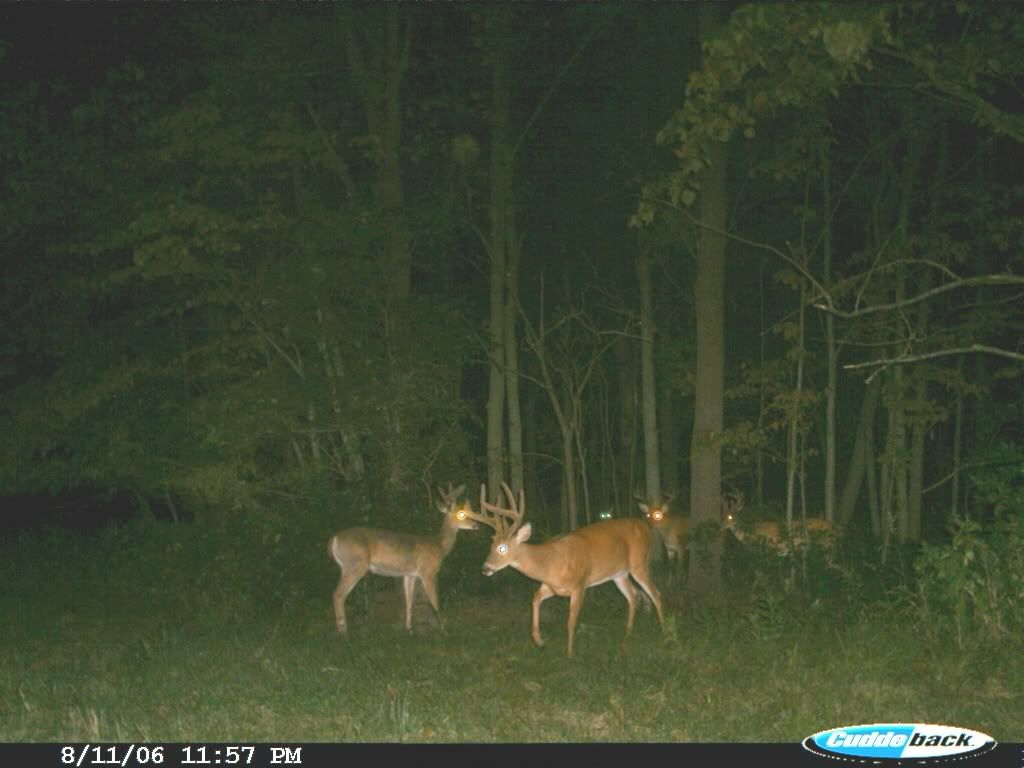 In all I had I think 36 pics!! This time also confirmed once again that they love getting their pics shot because I have about eight pics where one night these guys just keep staying in front of the camera for about half an hour. Also just an FYI, I put this camera up in late March and I just replaced my batteries for the first time the=is last pull!! I love my cuddeback!!
08-13-2006, 09:50 PM
RE: New Cuddebacks!!! Be prepared!!
---
ORIGINAL: moxie1884

HB76,,,,, Those are great pictures! Is that the no flash model? Quality is fantastic. That is one nice group of deer there, let alone the bucks.
Thanks moxie, and its the regular flash kind
ORIGINAL: lemoyne

Great pictures, how far back do you put the camera from where you expect the deer? Lee
I think it is about fourty feet from my mineral lick in the backof the pics that they visit. But if I remember rightthe camera has a sixty foot range.
Thread
Thread Starter
Forum
Replies
Last Post
Posting Rules
You may not post new threads
You may not post replies
You may not post attachments
You may not edit your posts
---
HTML code is Off
---