Out of state turkeys.
09-25-2006, 10:24 PM
Out of state turkeys.
---
I realize deer season is only just opening, but I'm already thinking of this next spring.

I'm thinking I want to take a trip out of state for turkeys this year, where would you folks suggest going? Preferably somewhere where public land hunting might not be too horrible, though I guess I wouldn't mind spending the extra cash through an outfitter.

I plan on going with only the bow, no shotguns.

Your thoughts?

09-25-2006, 10:41 PM
RE: Out of state turkeys.
---
I would look hard at MO. We got the most turkeys in the country and lots of public ground to use. It's a pretty good trip but worth it. Here are the birds me and my frined took this year off of public ground.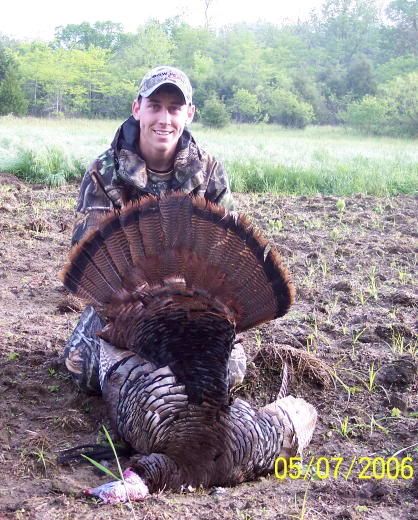 09-26-2006, 07:49 AM
RE: Out of state turkeys.
---
Those are definitely some great public land birds, MO. We're lucky to hear a real turkey on public land around here during open season.

Any specific counties you would suggest that might have a greater chance of providing quality/quantity birds?

09-26-2006, 05:55 PM
RE: Out of state turkeys.
---
ORIGINAL: Rob/PA Bowyer

What subspecies are you interested in? Wyoming has incredible public land Merriams as well.
Turkeys period, Rob.
All we've really got on my side of Washington are Merriams, so if i could possibly get something else that would be fantastic, but I'm not picky.
Thread
Thread Starter
Forum
Replies
Last Post
Posting Rules
You may not post new threads
You may not post replies
You may not post attachments
You may not edit your posts
---
HTML code is Off
---