Frustrating Trip to the Rock Pit + Re-Visit on 9-19
09-07-2018, 11:59 AM
Frustrating Trip to the Rock Pit + Re-Visit on 9-19
---
It was a little warmer than I wanted it to be but decided to go to the Rock Pit this morning. Still do not feel good about shooting at either farm yet - to much dry stubble in the fields.
I wanted to work an a load and sabotless shoot in my Knight Western ULite. I can not use it here in Idaho but hunters in Oregon and Washington - heck and many other progressive States.
When I got to the rock pit got stuff out of the truck and started my setup. Next I grabbed my usual 6 clay pigeons and walked them out to the rock wall. Climbed up the loose rock at the bottom of the rock wall, grabbed the first bird went to place it on the wall and it slid off the rock and busted! That should have been a good indication what the morning was going to be like!!! Placed the other 5 birds on the wall without incident..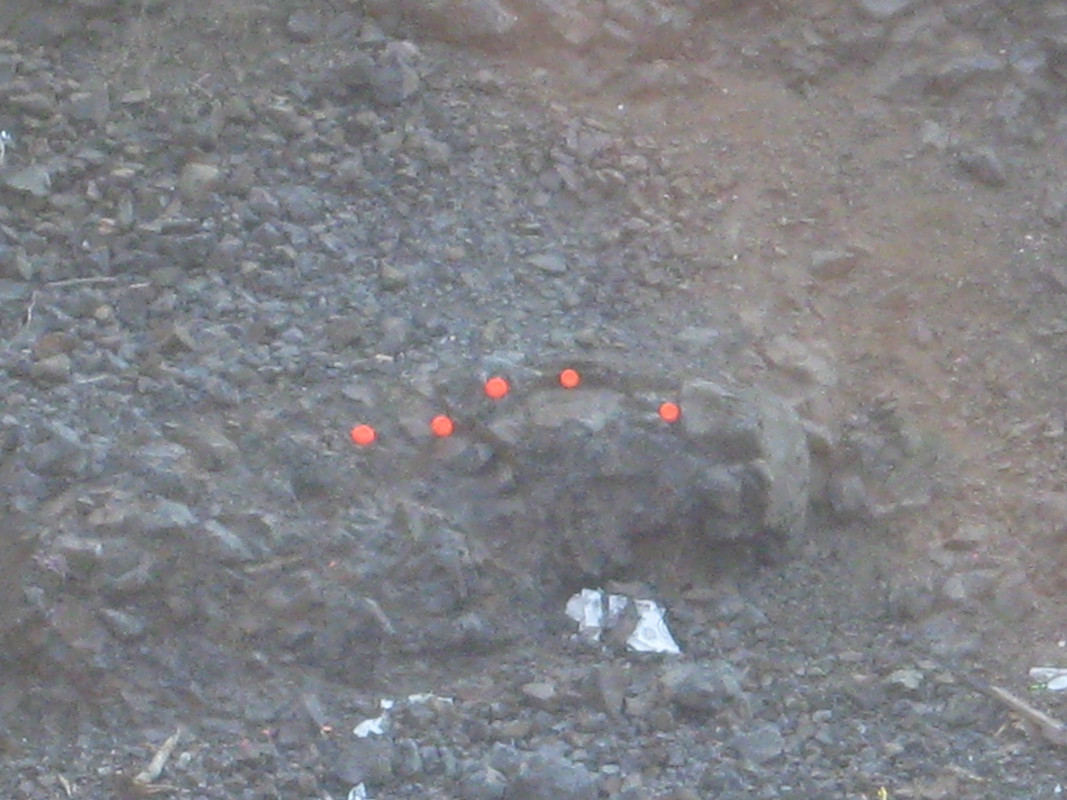 Got back to the truck and loaded up the first load. 120 grains of T7-2f by volume, then a MMP-Ballistic Sub Bridge, and finally a knurled Barns 50x275 gr. MZ-Expander. I have to order the 54cal MZ-Expander and then discard the sabot that comes with it.
This is not the the Expander I shot but the process of knurling was completed as shown in this picture. You do have to do some practicing to figure out the amount knurling lift you will need for your barrel.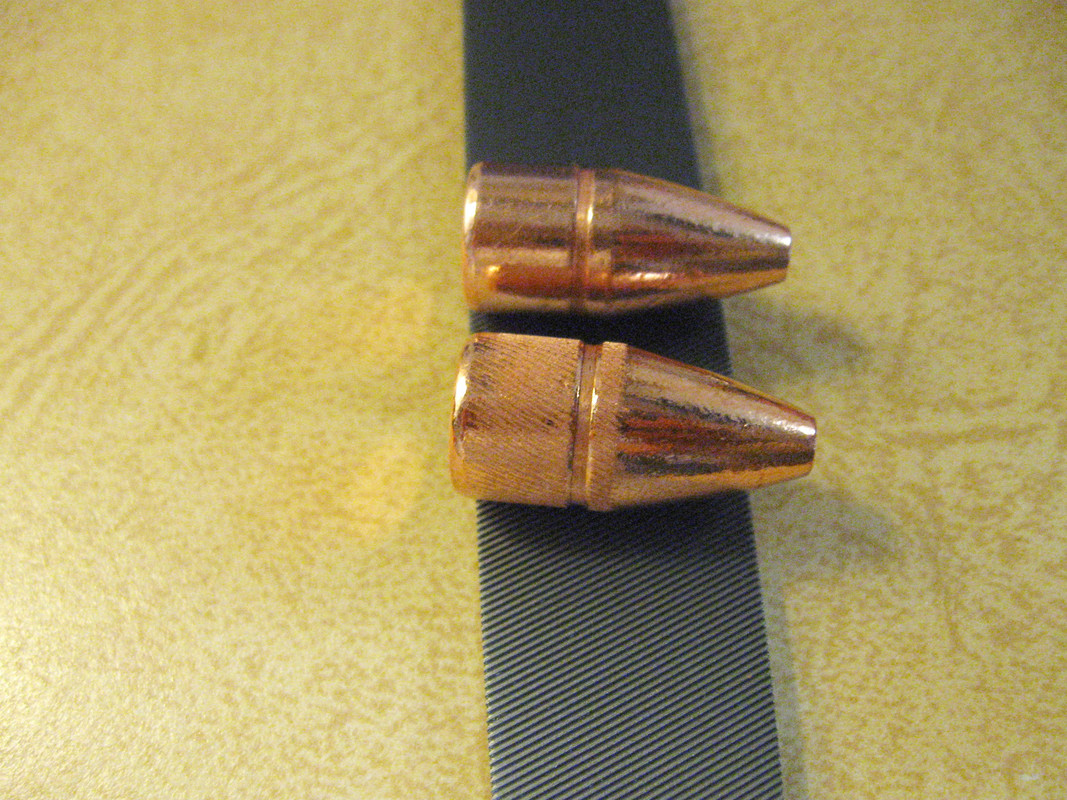 Got the first load completed got on the portable bench, placed the Fire Sight bead just slightly under the bird and took the first shot - really nice smoke cloud! And in slow motion I watched the bird roll of it perch fall down and break... I really didn't know where the bullet hit, assumed it was high so load and on the 2nd shot only this time I held lower on the next bird - This time I didn't even scare the bird it remained on its perch.
Ok so now I am really getting frustrated... load one more place the bead in the middle of the bird - same results...
I hated to do this but I decided I need to shoot paper and see what was really going on. My problem became clear after shooting paper.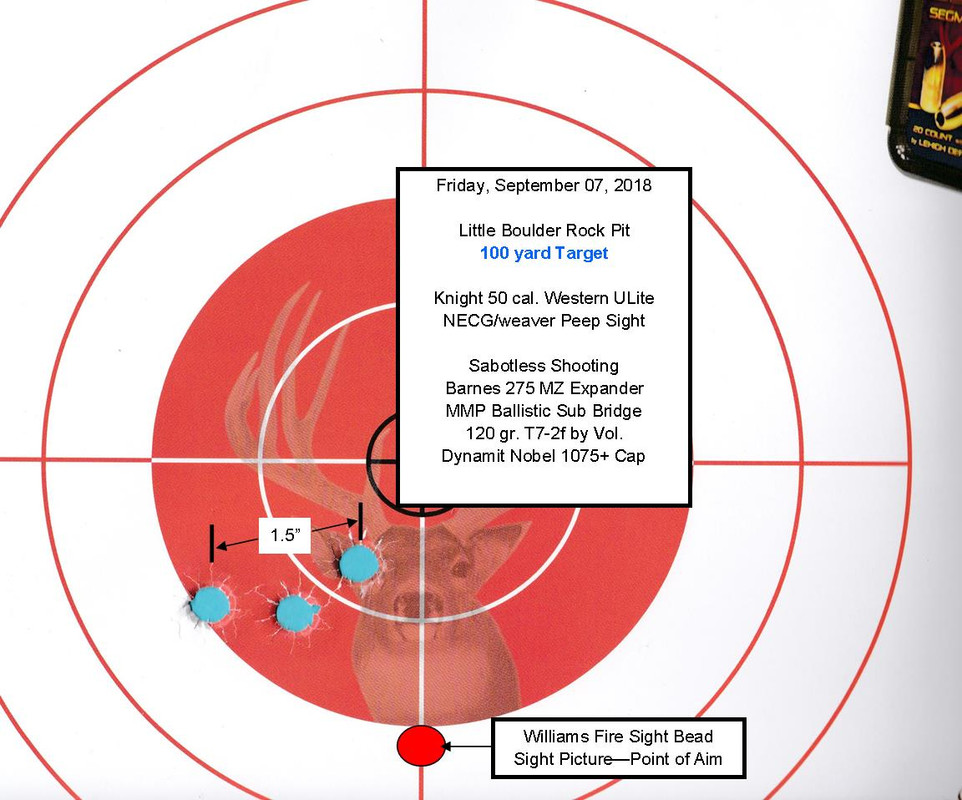 Made the sight adjustment... and it is not easy it is somewhat of a guess with the NECG as it is a what I call a 'Slide and Glide' sight.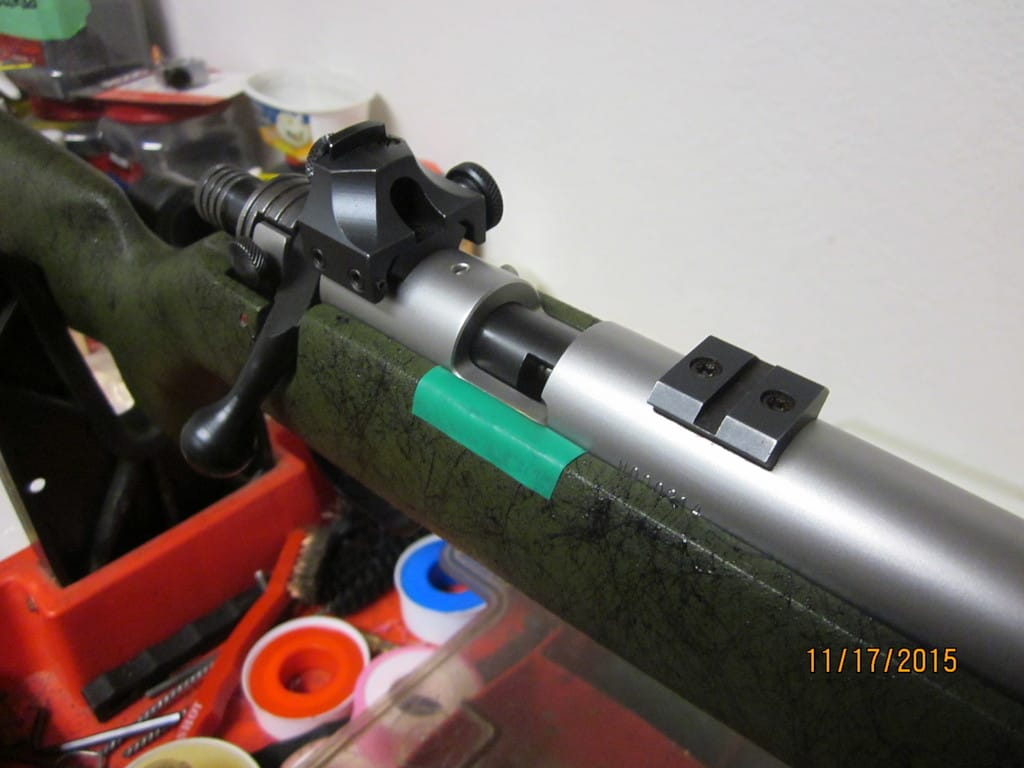 Of course I have adjusted the sight before so using the directions to estimate how far to turn the set screws - I completed the operation with confidence I would be very close to what I needed.
It was really starting to warm up so I decided to move from the paper back to the 'birds on the wall' So I loaded up and returned to shooting birds... this was the setup...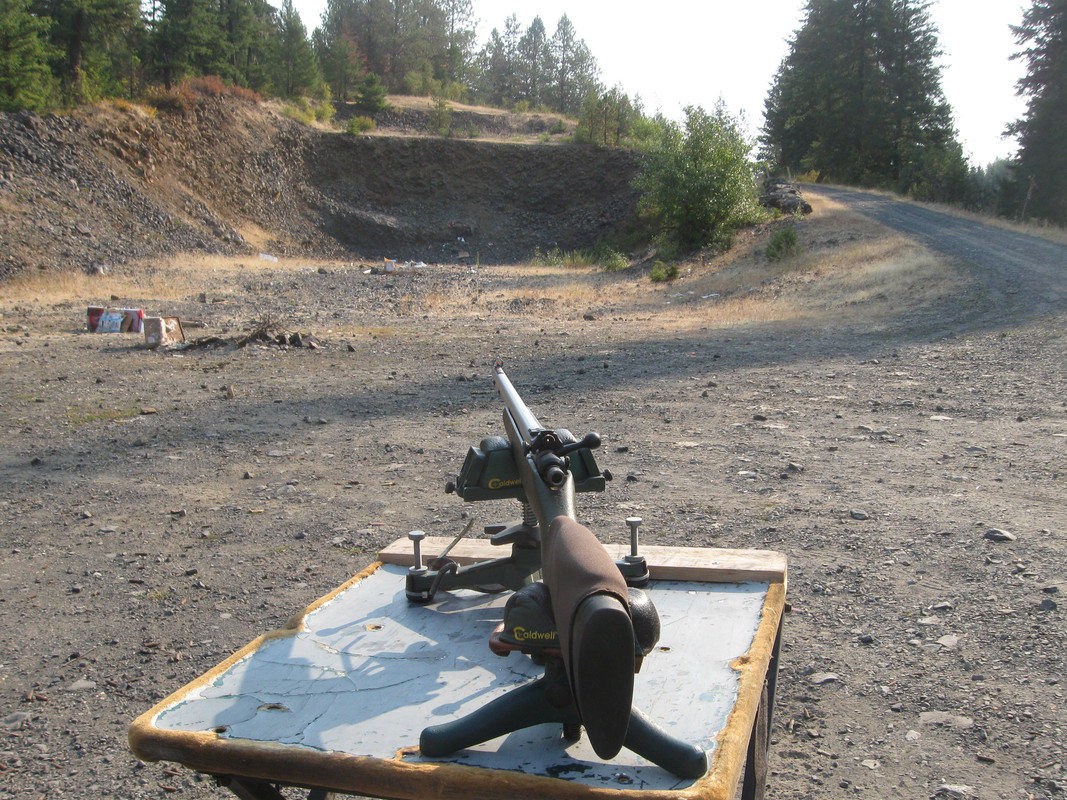 Work Bench setup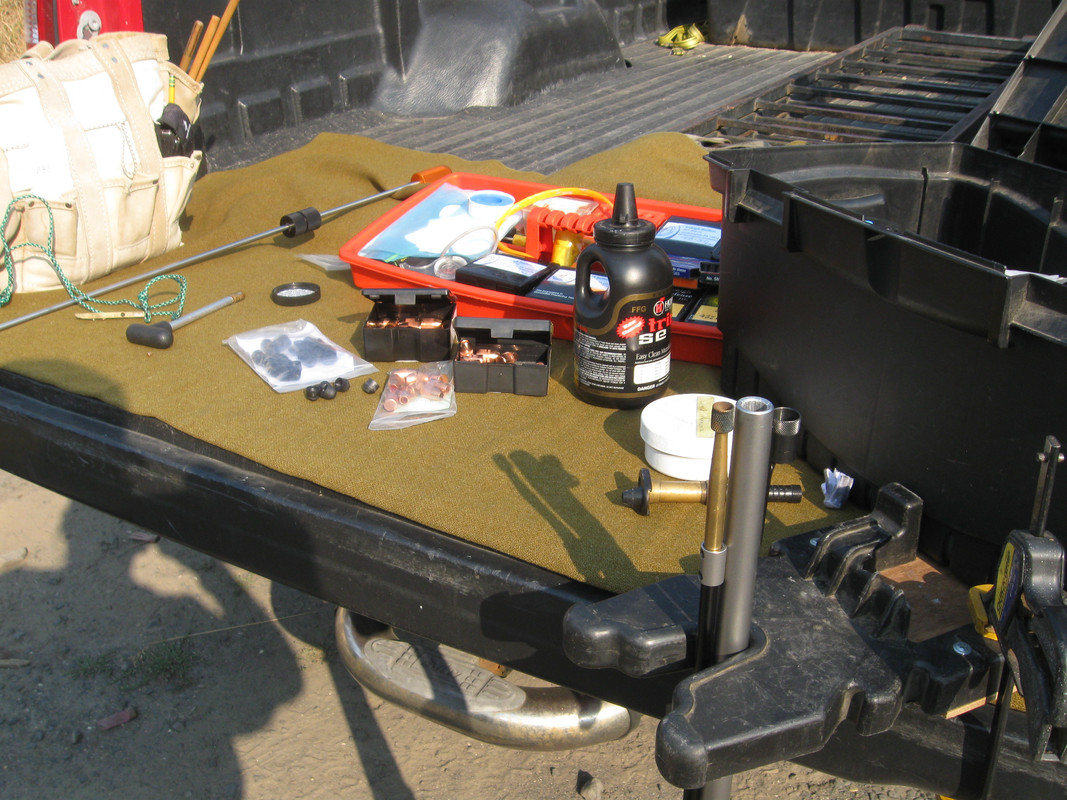 The rest of the morning and the rest of the birds went really well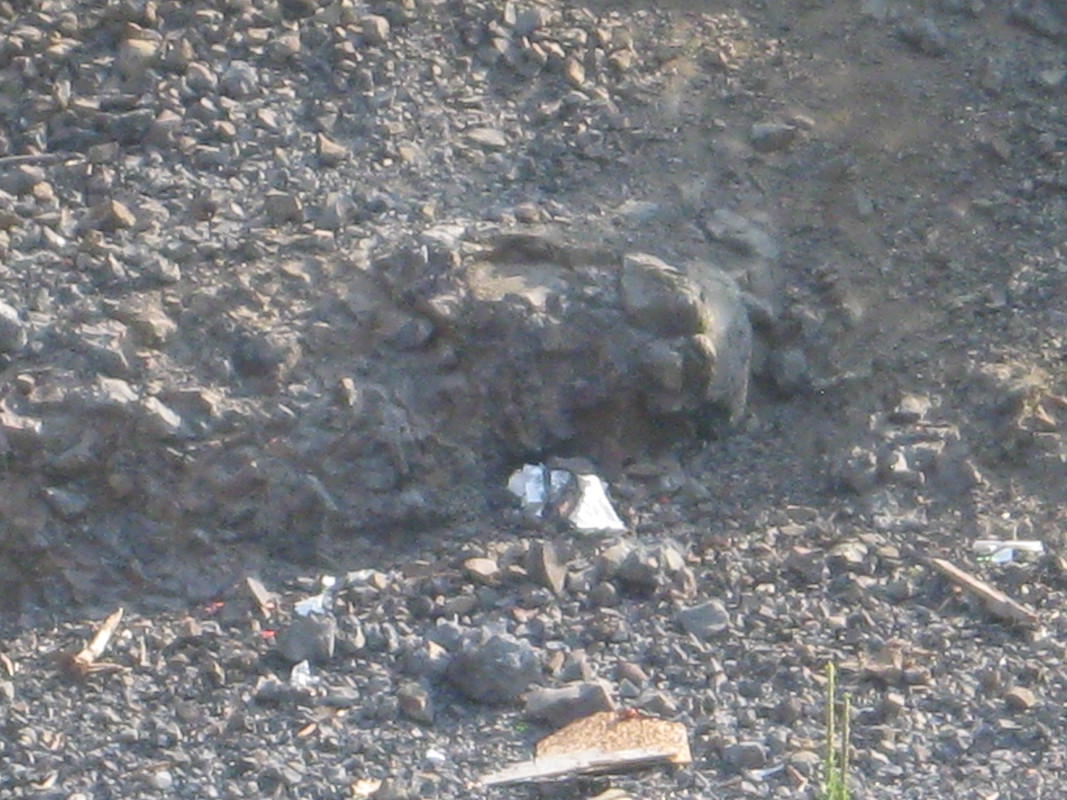 I do need to make another trip shooting paper. I did not adjust the elevation this trip and I really want to be near 2.75" high at 100 + check my windage adjustment.
---
Last edited by sabotloader; 09-24-2018 at

03:49 PM

.
09-14-2018, 09:58 AM
Typical Buck
Join Date: Feb 2003
Location:
Posts: 973
---
"I hated to do this but I decided I need to shoot paper and see what was really going on"

SL - Why would you not want to see "what was really going on"? Clay birds might break from rock or bullet fragments rather than a well landed shot. All the more reason to shoot paper before using a load to hunt right? And paper gives you something to take home and study or reflect upon.
09-24-2018, 03:16 PM
Back in the Rock Pit...
---
Got a late start, bit I took time to go back out to the rock pit and to verify what I had completed on the 7th...
Same Knight Western Ulite rifle same loads...Except I did get the site adjusted to provide more elevation
This is the bird setup... but I did set up a paper target just in case...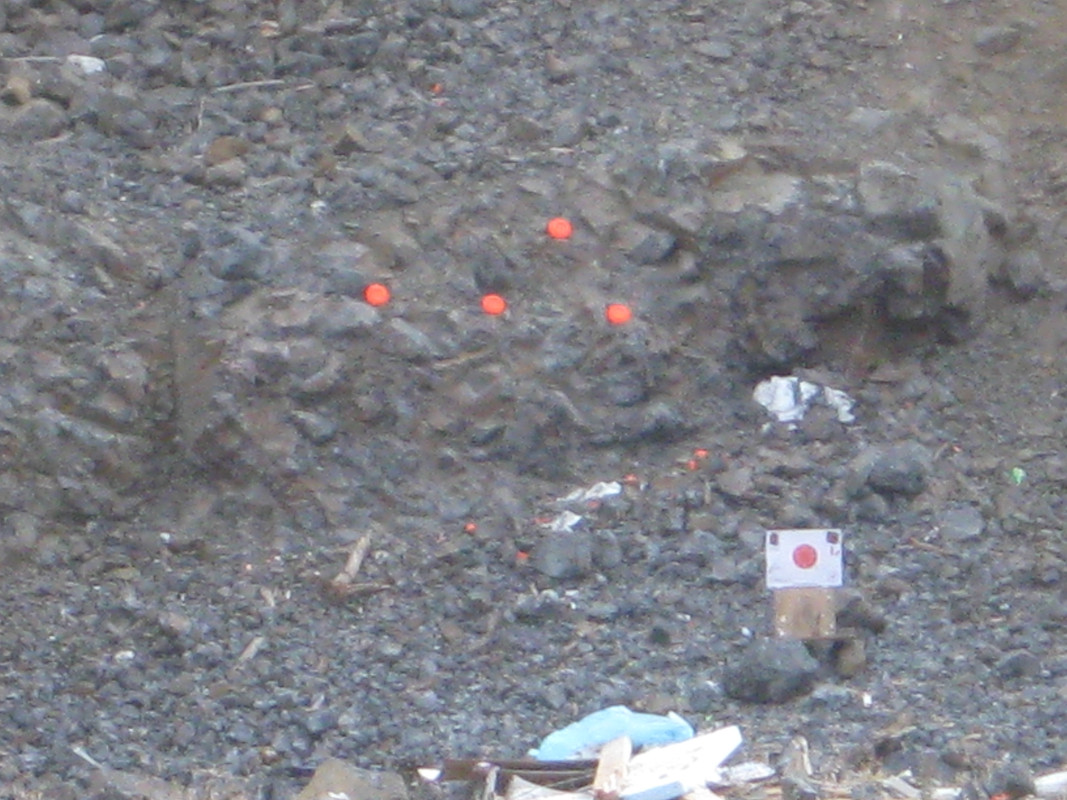 4 shots later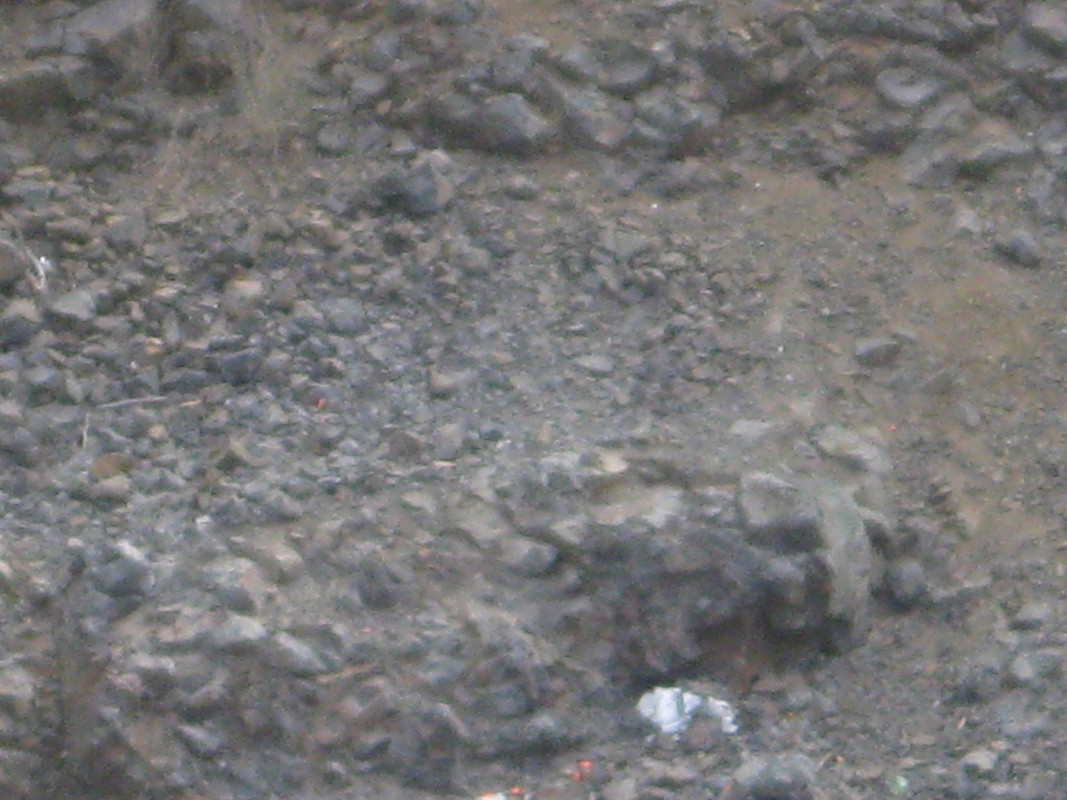 At the end of the shoot I found these two clay pigeon chips located on the wall up and to the left of where I was shooting... If you look closely you can see two separate chips.
[img]
https://i.postimg.cc/3Np8y6tk/18-9_Chip(s).jpg
I loaded up and decided to take the chip on the left first - it was the largest... First shoot removed the larger chip but did not effect the lie of the second chip. Loaded up again decided to try for the small chip. For this shot I had to hold the front bead below the chip... (remember that I am sighted in to be right at 3" high @ 100 yards. I laid the rifle in the rests on the bench and estimated a distance that I believed would allow me to hit the chip. The way the chip was resting if I were to low I would hit the rock ledge under the chip. Got on the chip and held it and took the shot. Really? I wasn't expecting a hit but it things were right and the chip disappeared!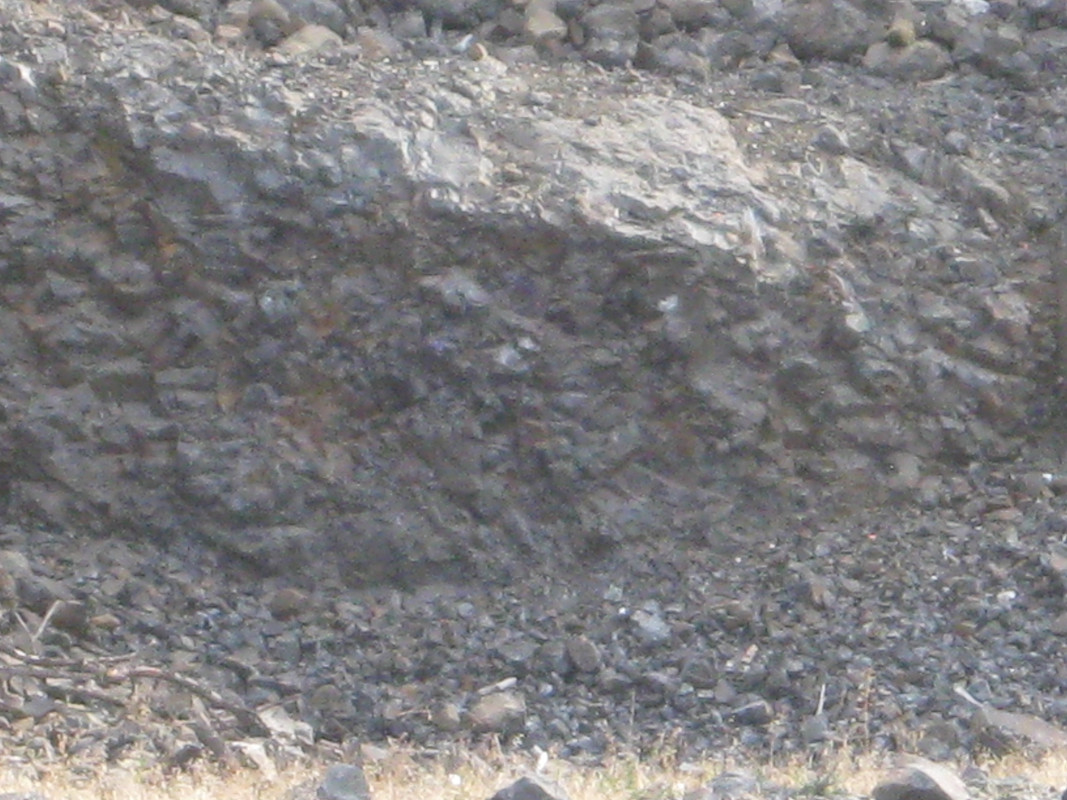 Timing worked out pretty well it was right at noon when I finished the last and it was really starting to warm up... It gets real warm in the rock pit real quick. Packed up and headed out...
---
Last edited by sabotloader; 09-24-2018 at

03:50 PM

.
09-24-2018, 05:03 PM
Boone & Crockett
Join Date: Apr 2007
Location: River Ridge, LA (Suburb of New Orleans)
Posts: 10,862
---
Man Sabotloader, it's a wonder that rock pit isn't completely paved with clay bird particles by now, and called the Orange Chip Pit.

Good shooting there bud.

Still in the high 80's/low 90's down this-a-way. But good shooting weather is only about two weeks away.
09-24-2018, 05:30 PM
---
No the clay birds I am using are Bio Degradable. Once they get chipped and moisture get to the broken edges they star dissolving. They are completely gone in two years actually mostly gone in a year. I wish everyone that shot there would use them but there are a lot of regular birds there also that take a whole lot longer to decay away.
The other thing look at all the trash in the pit!!!! I wish people would realize that is the biggest reason the Forest Service wants to close the pit as well as a lot of private land owners!!! You can see I have started a couple of burn piles I the pit - each time I walk up and back I collect a handful of trash and throw it on one of the piles. I was a Recreation Tech on the District for 25+ years - I can tell you how many hours I, my crew, and others have spent in there picking up the pit.
Good shooting there bud.

Still in the high 80's/low 90's down this-a-way. But good shooting weather is only about two weeks away.
It was a warmer and drier than normal here this summer but we are getting some relief right now... but not to worry Oct. 10 when the season starts it will be warm and dry - shirt sleeve weather...
09-26-2018, 03:32 PM
---
Glad you found your problem on the first trip SL. Sometimes you just got to shoot paper. I know seeing those birds disappear is fun but if your off it doesn't tell you much.
Maybe a happy medium would be a metal gong 6"-8" in dia. Paint it white or orange and shoot at it. You'd get the satisfaction of a hit plus you can see where you hit.
09-27-2018, 11:24 AM
---
Know I have not... I have a couple of boxes of Speer 50x300 Deep Curls that I have shot sabotlessly. They knurl and shoot very well.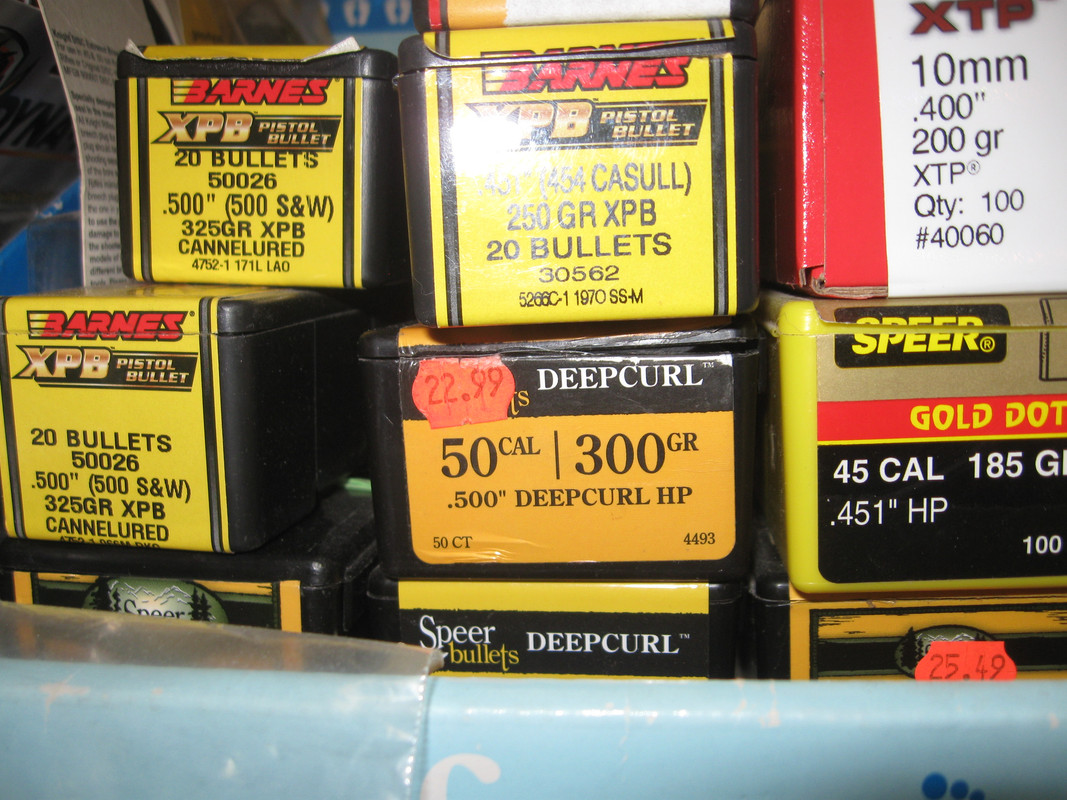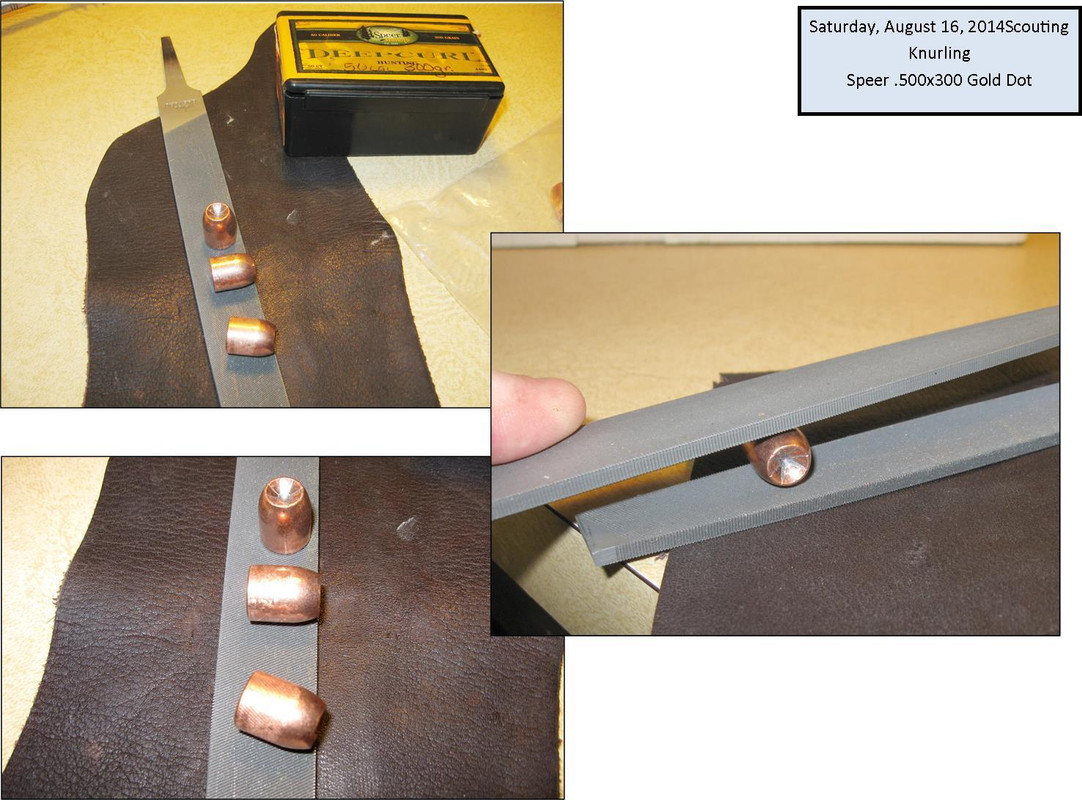 09-27-2018, 12:42 PM
---
If you have ever seen the permagel tests from Alexander Arms for 50 Beowulf you could see the 300gr appeared to be tougher than the 325gr. There is a cool video on youtube of a guy shooting them into modeling clay too. My NULA bore is just too tight and im overly protective of it, especially with the really light contour. It would be nearly impossible to replace if something went wrong. The 50 Beowulf is a near perfect comparison as far as velocity. I also have some Rainier 50cal 335gr plated bullets. Construction looks similar to the old Speer 325gr and they are really really really cheap at MidwayUSA. Close to $20/100 last time i looked. AA used them also in their ammo.
$22/100 now
https://www.midwayusa.com/product/10...d-hollow-point
---
Last edited by Gm54-120; 09-27-2018 at

12:50 PM

.