Team 4 Buck Dynasty
10-20-2012, 12:25 PM
---
well guys got home late from work last night had deer out in the feild it was rainy as hell out. went up to my room looked out with my spotting scope one was at least a 4 point so I snuck down got within what i thought was 50 yards so I tryed a shot shot right under him. going to keep trying. Tomorrow hopefully cant go out tonight retirment party for my boss open bar! hope to be in the woods in the morning haha we will see
10-21-2012, 06:02 PM
---
I shot a small doe yesterday guys. I had to make a decision to either shoot the doe or a huge turkey that were standing at the base of my stand. I went with more meat and points. Congrats RyanVT on your doe.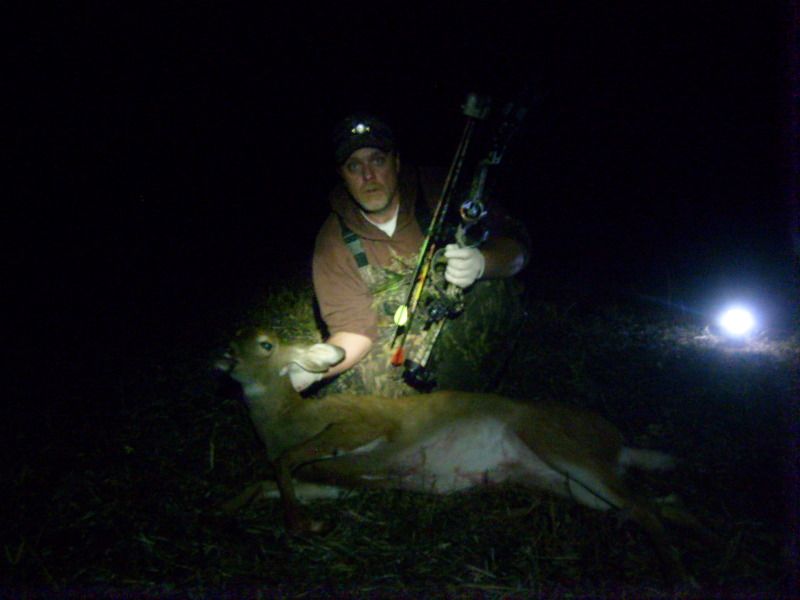 10-23-2012, 05:43 AM
---
Congrats on the doe, we're stacking those up! Things should start picking up starting this weekend. We've got high temps this week (80's in late Oct???) then it drops off for the weekend.
10-27-2012, 05:53 PM
---
Not much luck today, things aren't going according to plans. Wanted to get out early today. Problems with daughter's car, got that fixed and had a few hours in woods. Going to try to get out early tomorrow am. Sandy heading this way might put a damper on plans for weeks.
10-28-2012, 06:28 AM
---
Yesterday I was able to sneak out for the afternoon, check cameras and hunt for a few hours. Due to the fact that I'm on call I could only choose from a couple stands that had cell reception. Ended up seeing just 3 does. Hada ton of pics on one cam with a couple good bucks. I'll pull the trigger on either this week if I see them. Here's one, the other was at the edge of my camera range and he's bigger.