Team 6 Team Limb Hangers
05-03-2011, 04:30 PM
---
I blew it yesterday, I am not sure how it happened. I was heading into my blind and saw a big tom with 2 hens. I was able to get close enough for a shot so I took it. I knocked the bird over and it flapped on the ground for a minute and then took to the air. It flew down into the woods and I could not find it anywhere.. I circled around about a mile back but no luck. Then later on I called 2 toms and 2 hens into my decoys. While I was doing this someone else was directly across from me calling at them. So I let them walk away, as I didn't dare take a shot with someone being a cross from me in the line of fire. Then this morning while heading into my blind I was busted by a tom and a hen. I will try it again in the morning. It is supposed to rain do you think they will be back in the morning? Also saw another tom and 2 jakes while scouting out another area. I couldn't get close enough for the tom however.
05-03-2011, 04:35 PM
---
Hey guys,
I'm tagged out in WV but this bird provides our team with a nice upgrade in score. I killed this brute this morning at 7:20AM. He's one of the 3 best I've taken in 30 Springs and he comes 2 days before my 40th birthday. He's going to spend eternity in my trophy room.
WVohioFAN
Eastern
Shotgun
21 pds 9 oz
1 1/2" + 1 9/16" spurs
9 inch beard
Your score is 21.5625 + 15 + 15.625 + 18 = 70.1875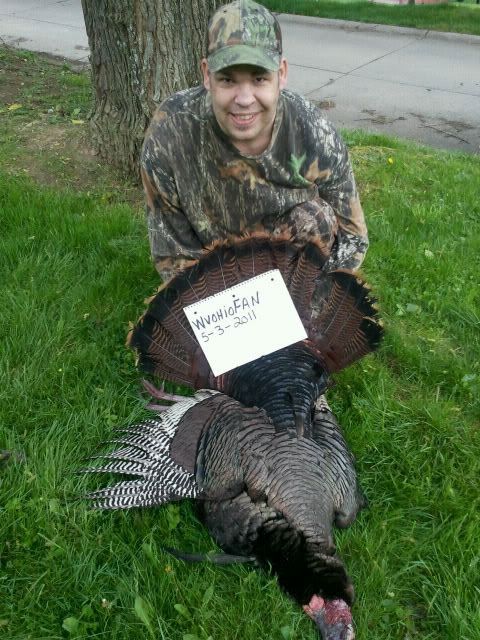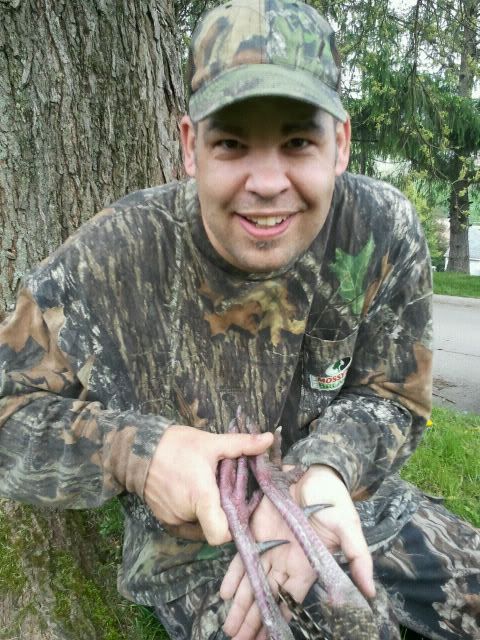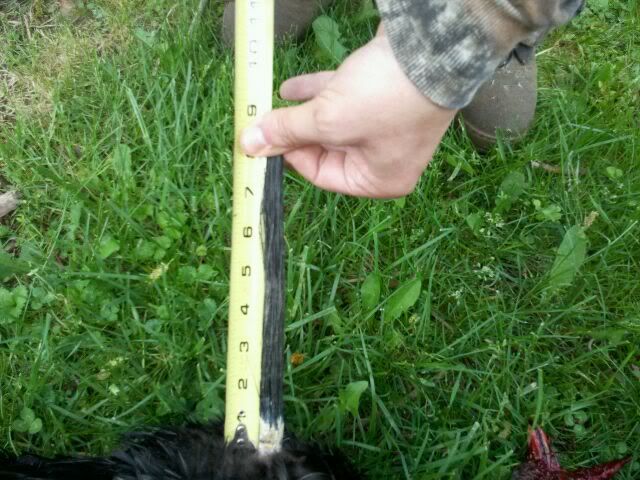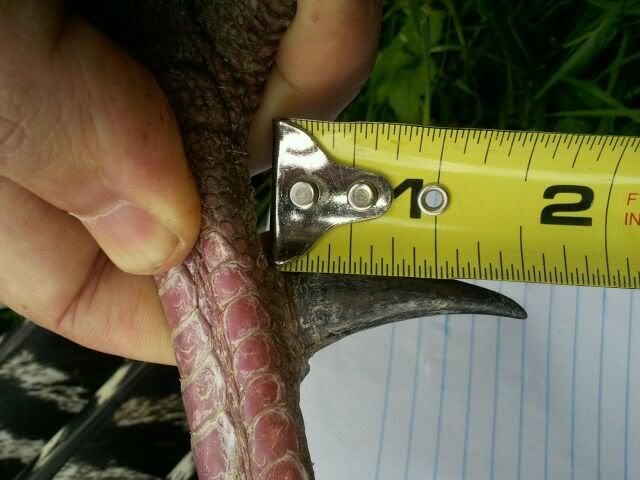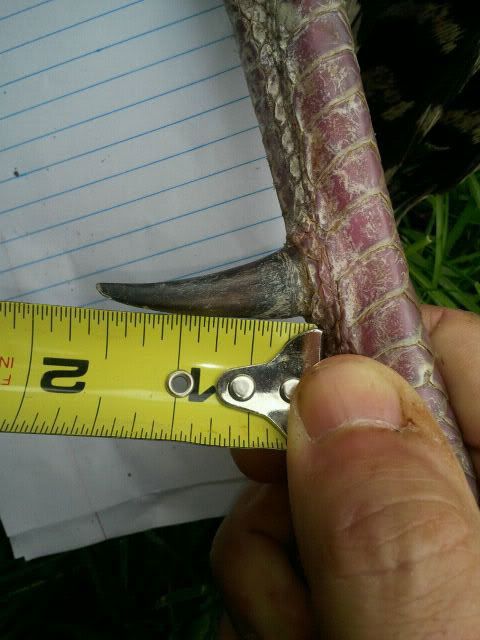 05-04-2011, 04:29 AM
05-08-2011, 04:55 PM
---
I am trying to nail a big one but nothing has been co-operating very good. Yesterday saw zero birds. I did have one gobble back to me and then it moved farther away for some reason. It gobbled several times as it went away. I will be trying them again in the morning.