TEAM 13 Thread
08-20-2010, 07:13 PM
---
gri22ly in the house....good luck team!!!!
08-22-2010, 04:40 AM
---
Checking in, My Kentucky season starts in 13 days. Good Luck to all and Good Hunting.
08-22-2010, 07:55 PM
---
Checked some of the cameras friday, couple nice ones for my boys to chase after in a few weeks. Can't wait to see what kind of pics are on my camera down in Iowa!
Good luck team!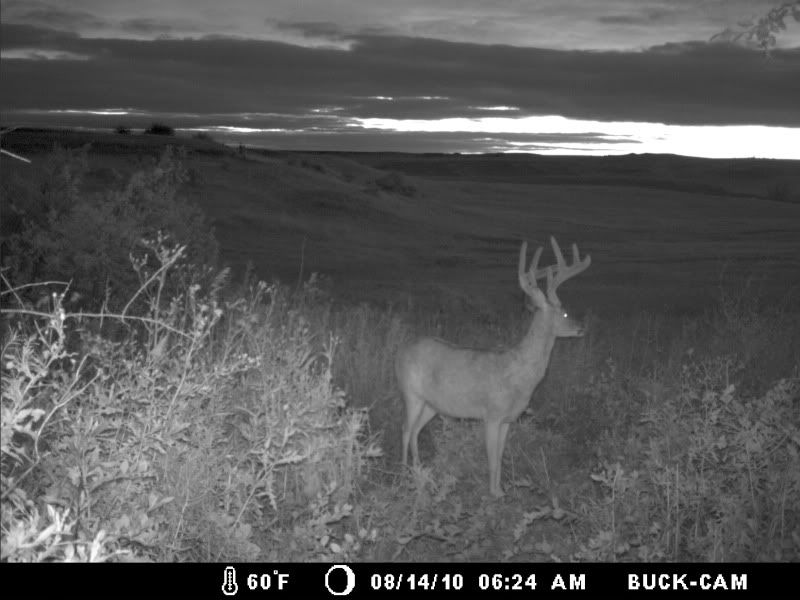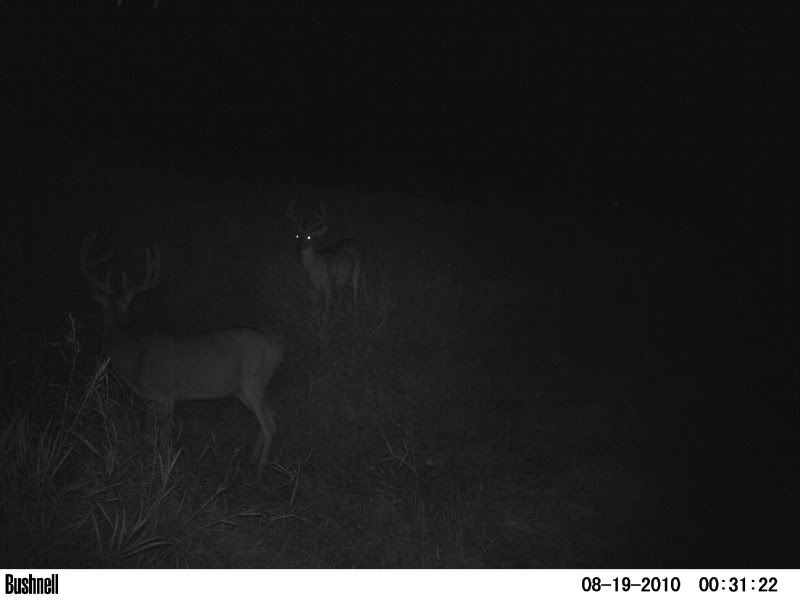 08-23-2010, 09:39 AM
---
Looking good!!!!
I got a few more pics from my cams yesterday, still no giants but lots of bucks.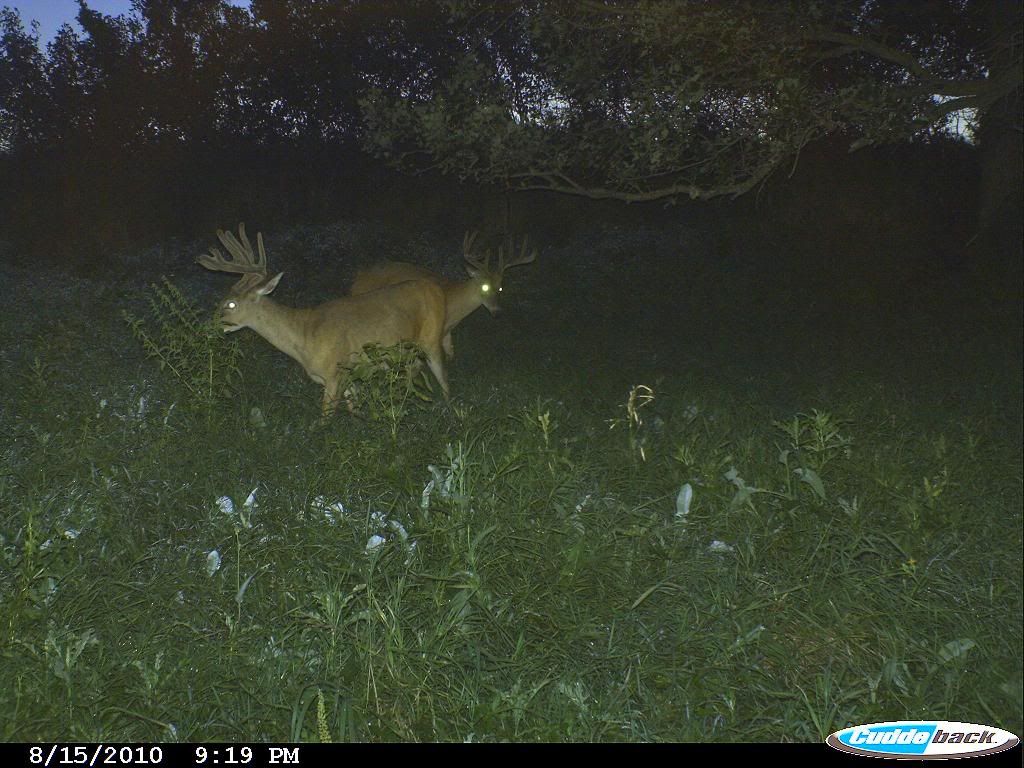 08-24-2010, 08:32 PM
Nontypical Buck
Join Date: Feb 2003
Location: Isle, MN
Posts: 1,469
---
nice looking bucks guys. i'll post some pictures as soon as i get around to it. mine aren't huge. there's a pretty nice 11pt and a nice 9pt hanging around. i'd be pretty damn happy with either. last year i got the 9pt i was after so i'm trying to repeat.

it should be a fun year. i have more food plots planted then ever before, they are growing great! And, I think my stands are placed better this year. i can't wait!!!
08-25-2010, 08:34 AM
---
I really wish I had my trail cam again, it was stolen last fall and i don't have the money right now to get a new one. I wish I new what was running around on our property. Maybe i'll squeeze out a little cash the next couple weeks for one.
08-31-2010, 08:49 PM
---
Season opens in a couple days, hoping one of my sons can get one on the opener! Deer were really moving early this afternoon when I was out glassing.
09-03-2010, 06:26 AM
---
3stone checking in. I hunt Texas, Oklahoma and Wisconsin. TX and OK opens Oct. 1st, WI opens Sept 18. Probably won't be in WI till early October. I shot a 152 2/8 4x4 11 pts last year. Looking forward to beating that this year.
09-03-2010, 06:27 AM
---
Where do you hunt in WI?
09-03-2010, 06:29 AM
---
Tema Name Ideas

Team Black Friday
Bakers Dozens