TEAM 13 Thread
08-17-2010, 10:37 PM
TEAM 13 Thread
---
Guess we should check in team!
Team 13
79. rankbull
171. RJPOUTDOORS
143. Kansas Hunter Club
192. 3stone
177. gri22ly
201. Treebeard
159. 5575GB
204. RonPenner
42. LifexIsxHunting
150. Rackluster
5575GB checking in
08-18-2010, 05:05 AM
Nontypical Buck
Join Date: Feb 2003
Location: Isle, MN
Posts: 1,469
---
checking in. looking forward to the season!
08-18-2010, 06:03 AM
---
checking in, season opens in 12 days, good luck everyone.

anyone have a name for lucky #13?
08-18-2010, 06:52 AM
Spike
Join Date: Jul 2007
Posts: 51
---
In. Good luck everyone. I won't start hunting here in Kansas until mid october.
08-18-2010, 07:41 AM
---
checking in here, WI season starts sept. 18. good luck to everyone.
08-18-2010, 10:31 AM
---
Looking like we have a great lineup so far! I'll be hunting in about two weeks! Have a couple nice 150-160s class spotted but just put up a camera on some new ground and there are rumors of a big one running around there. I'll also be hunting in southern Iowa and Manitoba this fall.
Hows about the
Heartbreakers for a name?
I'm good with any thou, I just want to tip something over!!
08-18-2010, 11:08 PM
---
Come on guys, lets get signed in!
I sent out pms to those that haven't checked in yet.
---
Last edited by 5575gb; 08-18-2010 at

11:15 PM

.
08-20-2010, 01:39 PM
---
Looks like we're off to a slow start, need a few more team members to check in.
Anyone have a good name for the team?
Post some trail cam pics of what you't watching if you have.
I've had a few smaller bucks on my cams, am hoping this guys from last year after the season makes an appearance, would help to contribute to the team score.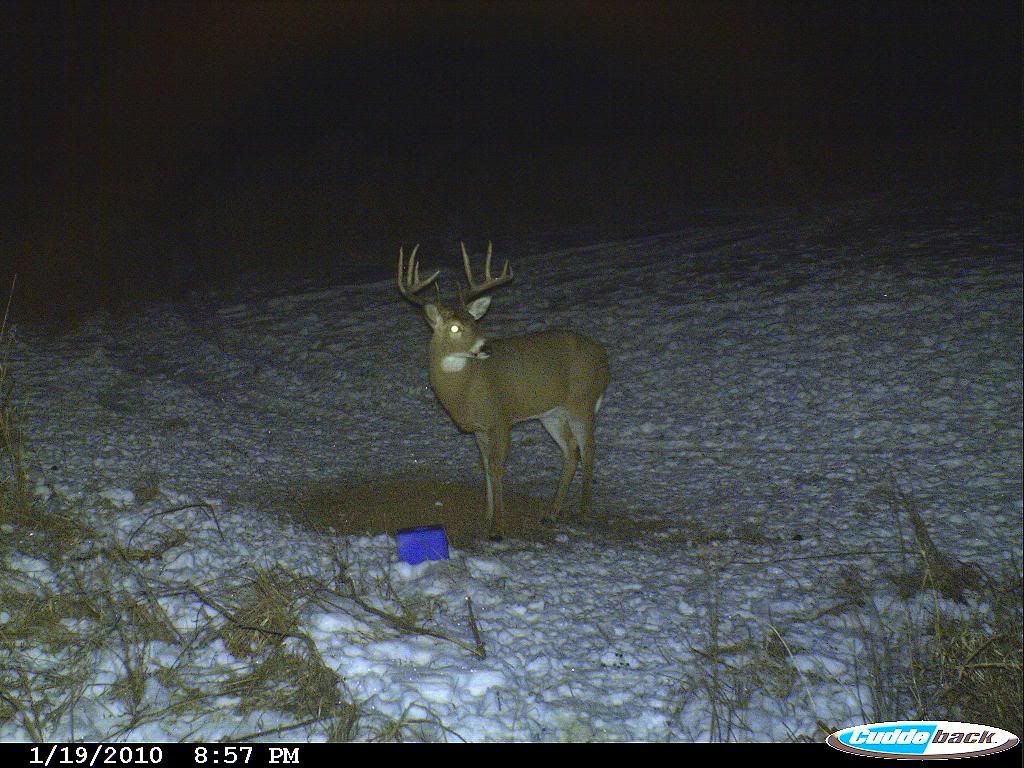 08-20-2010, 01:42 PM
---
here's a couple that have been hanging around