Official Team Death From Above Thread (4)
09-22-2009, 05:09 AM
---
Couple more days and I'll be out pickin and stickin!!! Just got permission to bow hunt another 140 acres right down the road. A small corn field and a large amount of oaks are on the property. Setting up a camera tonight and will probably check it this weekend. Owner hasn't let anybody hunt the past 5 years.....
Checked the camera at my property last night. Got a decent 8 that is a familiar face. Got plenty of pics of him last year. Looks like he put some length and width on, but has about the same mass.
This year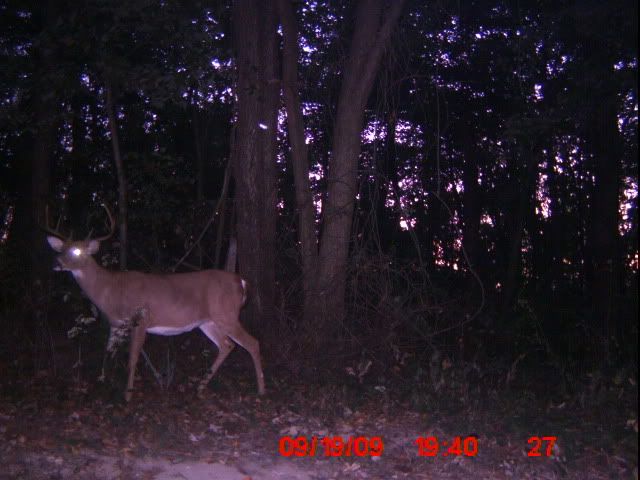 Last year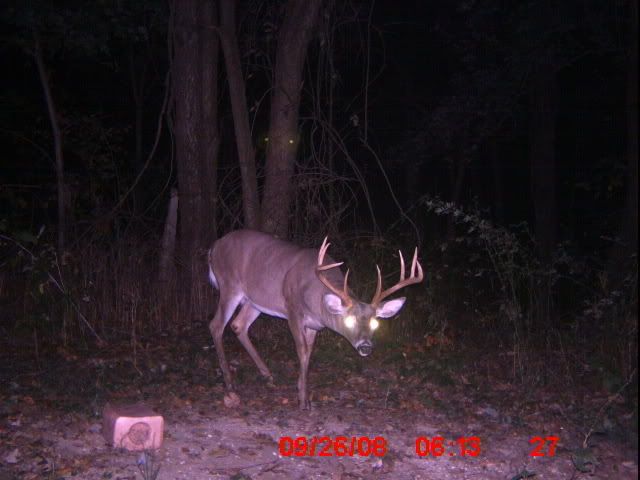 ---
Last edited by buckeyehntr5; 09-22-2009 at

05:12 AM

.
09-22-2009, 05:11 AM
---
Can anybody tell me if this is a piebald doe? I think it looks like one but I'm not sure.
09-22-2009, 05:25 AM
---
Check out thes two bucks.
09-22-2009, 04:31 PM
---
idt she is piebald...looks like ticks or something with loosing hair
09-22-2009, 08:26 PM
---
The one nice 9 point seems to be making an apperance right around 7:30pm every day. I guess I know what stand I'll be sitting in opening evening this Saturday. Can't wait!!!!!
09-23-2009, 02:53 AM
09-23-2009, 10:46 PM
---
Well, it's about 51 and 1/4 hours until I will be in my stand. I will be in the stand where I have been seeing that 9 pointer in the evening. He has now shown his face in the morning right at 7:30am. So, I will be there both morning and evening. I can't stand the wait.
09-24-2009, 01:36 AM
---
The opener here in Ohio is not looking good at this point. Forecast says heavy rains and thunder storms all day long. I will go out in a light rain. But, those downpours aren't worth sitting in unless you are in a box blind or something like that and the rain stops. Then you might be in business.
09-24-2009, 03:00 AM
---
Hopefully the rain lets up a bit for you to get out. Good luck!
09-24-2009, 04:00 AM
---
Hey guys I will be going out for the first time this weekend had to miss the opener because of a wedding I was in but will be out this weekend don't have much hope of finding a shooter but will have a few doe tags in the pocket so will be looking for a big mature doe anyway