Official Team The Total Rackage Thread (23)
09-01-2009, 06:37 AM
---
That's a good looking young buck, Ray! After we win this year, he may be a target of yours to help us win next year...or the year after that.
09-04-2009, 07:43 AM
---
Less than 2 weeks to go, I'm getting more psyched by the minute. How's everyone who isn't hunting yet holding up?
09-04-2009, 08:45 AM
---
I am struggling waiting on Sept. 26th to get here! At least I get to watch my Crimson Tide tomorrow night! Season needs to hurry up and get here. I have a major itch and I don't believe a cure will come in before the 26th.
09-04-2009, 09:55 AM
---
I am leaving at 2 am for the Hills of North Western Kentucky. Here are a couple fresh pics to keep you all pumped up. Hope I can sling an arrow at the 10 pointer around Nov 1st.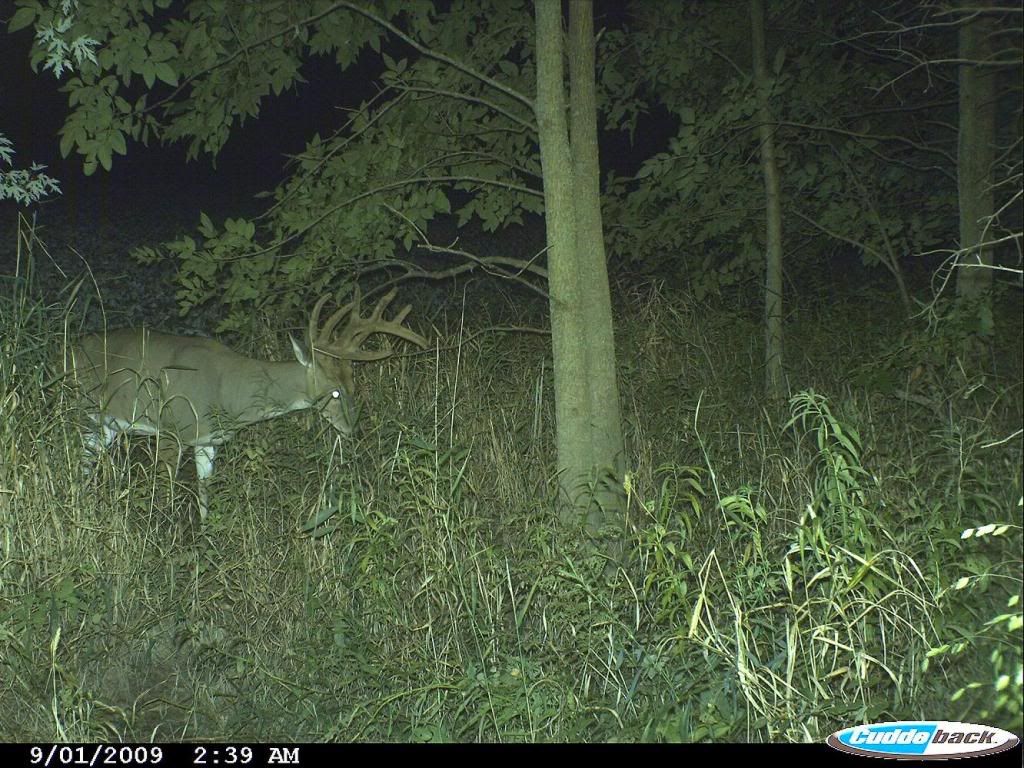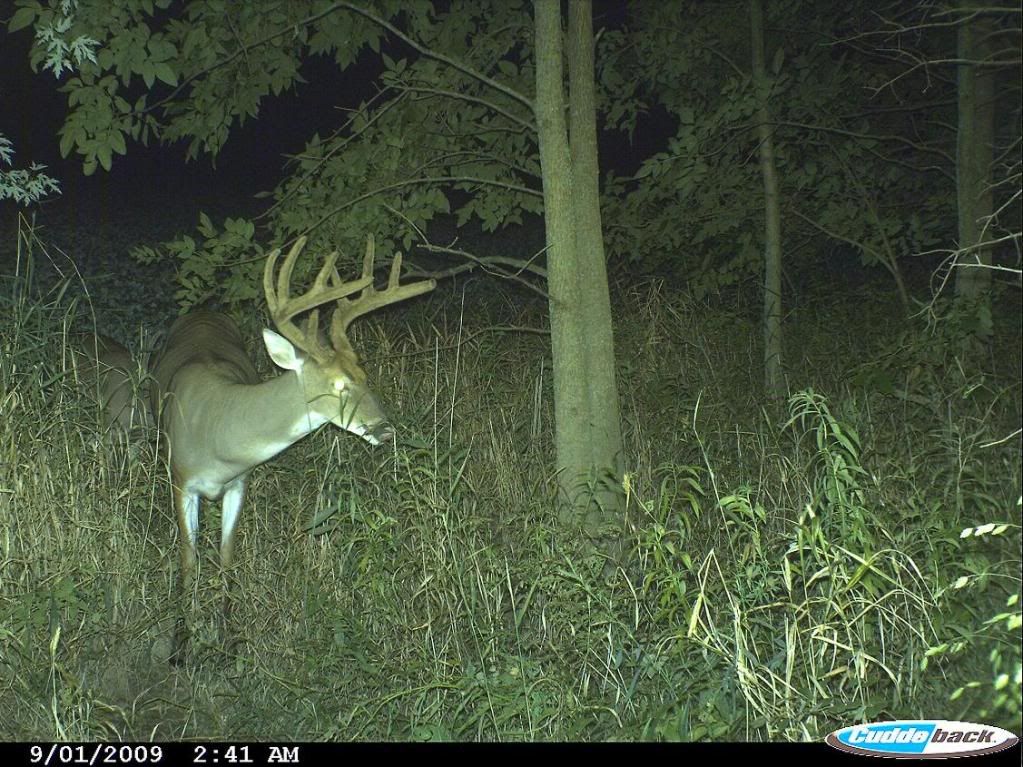 09-04-2009, 09:57 AM
09-04-2009, 10:22 AM
---
Thats not helping Ray. Work blocks photobucket so now I can't even look at the pics you're posting until tonight!
09-06-2009, 03:43 AM
---
Hey everyone- Going to pull camera photos today and see what has been moving through. We have video of a 190-200" typical shot on the property my filming buddy and I are hunting this year. We also have a 160" 8 and several 10's in the 150-170 range.
If anyone is looking for great camo at an affordable rate check out ultimatecamo.com The early season clothing is still up and I can get an additional 15% off with a discount code. PM me if anyone is interested, the stuff works great and is my go to camo for all vertical bark tree hunting. Here is a shot from the deer I took last year for the HNI contest.
09-07-2009, 08:14 AM
---
Hope the KY hunt is going well, Ray! Let us know what is going on...hope for you and us that it is going well!
09-07-2009, 12:33 PM
---
09-07-2009, 05:13 PM
---
Deffinately not helping Ray but lots of nice Pics!

Less than 2 weeks to go guys!