Official Team Lung Lancer's Thread (3)
08-19-2009, 09:22 AM
---
Originally Posted by
crazedbowhunter
Good to have you Jim. What kind of bucks have you been seeing and what part of MD and PA are you hunting in? I will be in Calvert county MD and Centre county PA. The buck in my avatar was from a trail cam pic in the block of woods across teh road from my place last month.
I mainly hunt Baltimore and Harford Counties in MD and York Co. in PA. Looks like a nice one on your trail cam, hope you can put him down this year.
Looks like 3 of us are hunting MD, We all know there are tons of Deer here in MD, so lets have at'em.
08-19-2009, 09:25 AM
---
Welcome everyone. Once we get everyone signed in, we can start thinking about things like a Team Captain and Team Name
.
08-19-2009, 12:24 PM
Typical Buck
Join Date: Jun 2007
Location: central PA
Posts: 525
---
Here are a few that I have trail cam pictures of this year:
He is big and wide and I believe he is a 8 point from the next picture, he will be the one with his head down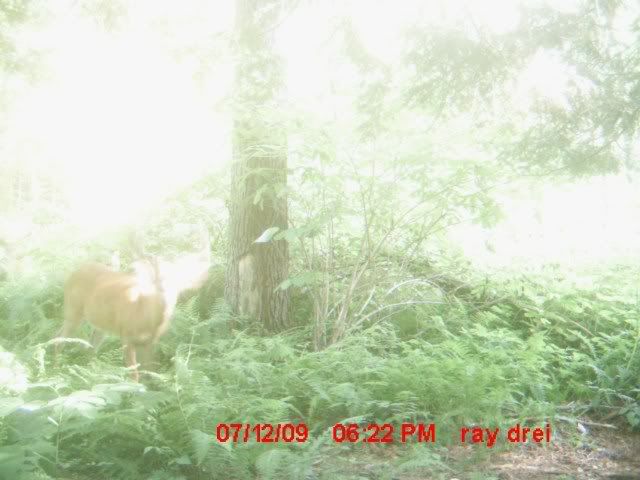 Previous buck and big wide 6 point that you can see in the back of the previous picture just coming into view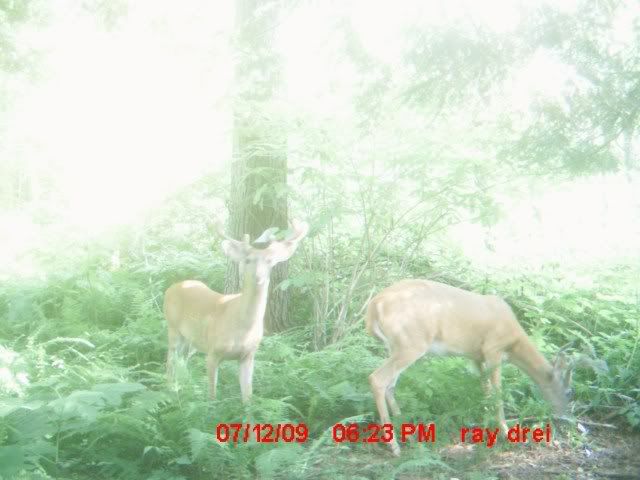 Two off my buddies trail cam in a public land spot: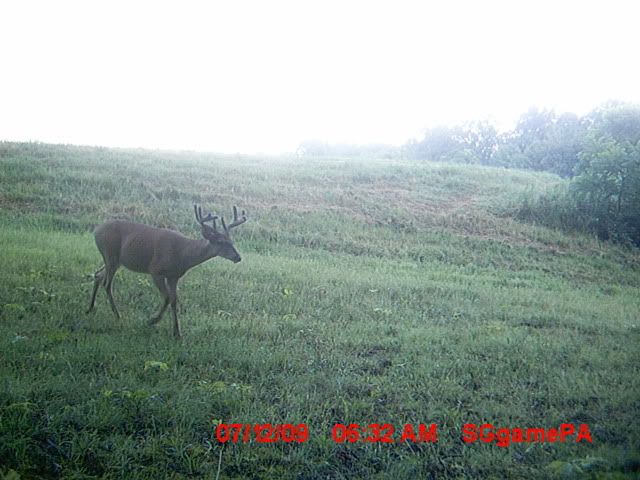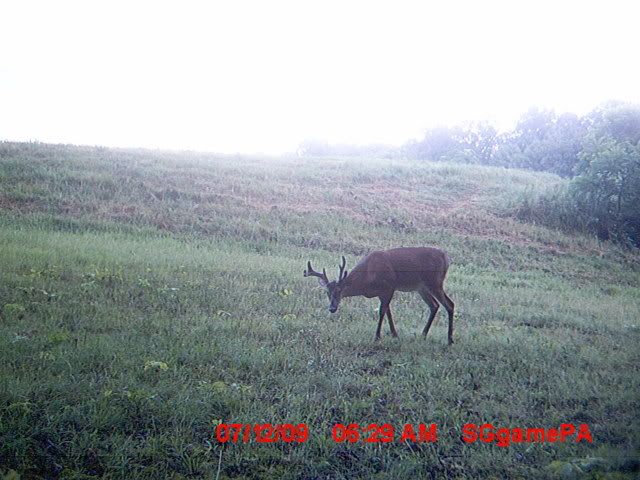 Trail cam picture of buck in MD last year: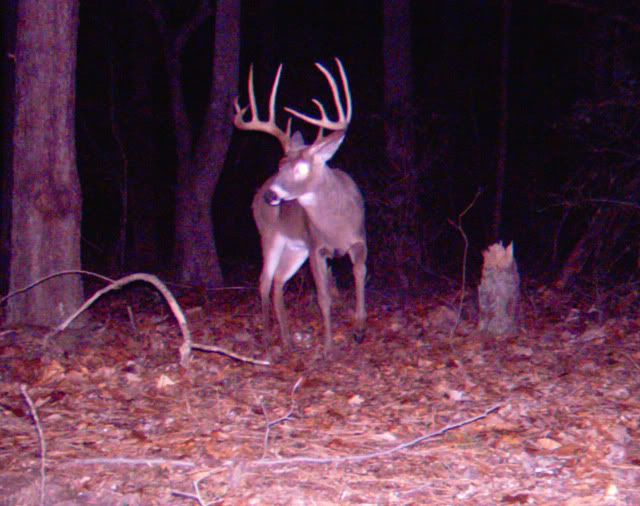 You can say I have a few bucks to choose from this year. Great part about it is this is only half the bucks that I have seen personally over this summer. The buck/doe ratio is coming down to close to 1:1 now since half the deer I see are bucks and I have seen more bucks that score over 100" than ever before.
08-20-2009, 02:13 PM
Fork Horn
Join Date: Nov 2007
Location:
Posts: 202
---
No deer in MD. All the big ones that are shot here are lost and come from Ohio
08-21-2009, 04:04 PM
---
I PM'ed the members who haven't checked-in yet. Hopefully they'll check -in soon and we'll have a full team.
08-22-2009, 02:18 PM
---
Checking in! I'm Rex and hunt about 300 acres on two farms in southeast Indiana in the Brookville Reservoir area. I have trailcam pix of a couple of "target" deer. I am retired and have lots of hunting time and hope I can contribute to the teams effort this year.
Good luck, Team3!
08-22-2009, 03:20 PM
Typical Buck
Join Date: Jun 2007
Location: central PA
Posts: 525
---
Thanks for checking in rex. Now we just need bhunter50 and wihunter402 to check in and we will have a full team. So what bow is everyone shooting this year? I am hopefully picking up my Bowtech 82nd airborne on monday if they get them in from bowtech. Used a commander in the past couple years and harvested 4 deer with it last year between PA and MD.
08-23-2009, 03:27 PM
---
I am using my old '01 Browning Tornado. It may be old like me but it shoots good and just never saw a reason to change. I have a long draw length and not just any bow will fit me. I don't expect 'Ol Betsy to let me down this year. Shooting 64# at 31.5" draw using Rage 2-blades on Carbon Express arrows.
08-24-2009, 03:36 AM
---
Shooting an 08 Katera. Unfortunately I have not officially broken it in yet. My archery season was shortened by unforeseen circumstances last year and it ended up being a dry season. The bow is a real shooter, so I know it will do the job,(as long as I do!!) when the time comes.

Hi Trex, Thanks, I am no longer the "old" man of the team !!!
08-24-2009, 04:14 AM
---
Great news ! I thought I was going to be the old man of the team