Official Team The Dark Horses Thread (Returning Champs) (13)
02-08-2009, 06:42 AM
RE: Official Team The Dark Horses Thread (Returning Champs) (13)
---
Danno - you're definitely right! The more I get to know all you guys, the more I realize that we've got an awesome group here, who has a LOT in common. I'm bustin my balls to put together a nice Ohio hunt for you guys. All are welcome. I hope to have 10-15+ solid stand sites picked and ready.
Fair Warnings: there will be a lot of long hikes - so whoever wants to come out - make sure you have a light, portable stand. Also, this fall will be the first time these sites have ever been hunted (by me), so they may not be as productive as they look - or could be subject to some external hunting pressure. But, that said - I'm looking for places that are off-the-beaten-path, so as to maximize buck quality and minimize human interference.
I spent the day yesterday in the woods. The snow cover was still too heavy to see anything on the ground, but I did get to put some mileage on the shoeleather express. I mapped-out two nice new stand sites and got into an area that will definitely require further review.
Here's a pretty nice rub that I found. This guy must've had some serious headgear.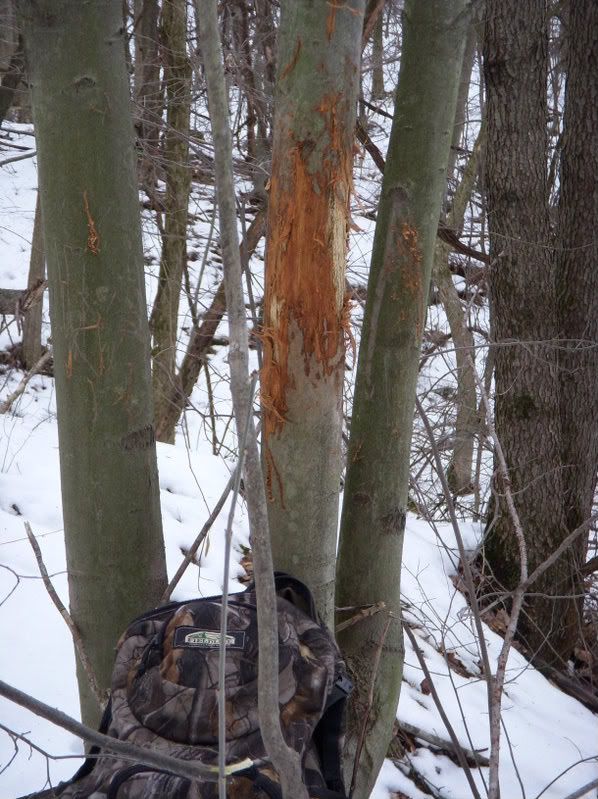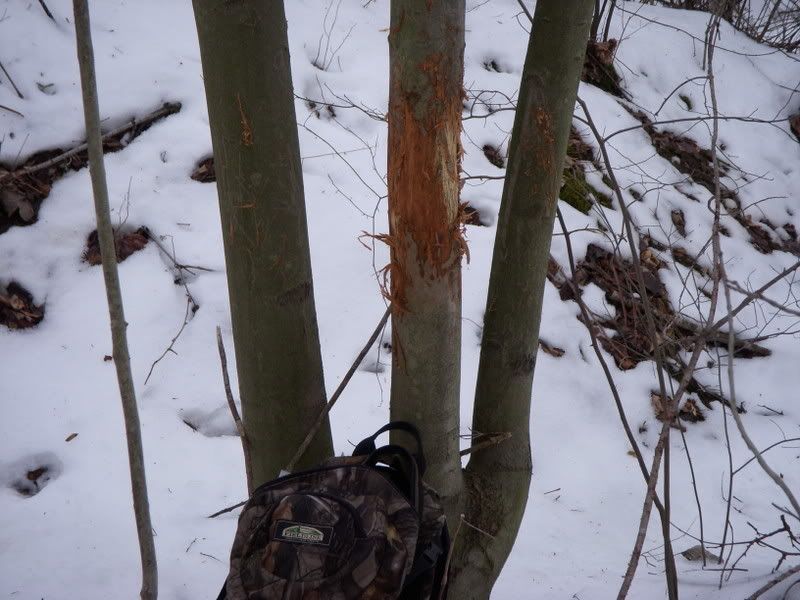 His antlers were scraping all the way around the backsides of the outside trees. This was about 500 yards from where I killed my buck this season - and this rub was not there at that time. Hopefully he survived gun season...
I swapped out my trailcam cards. Got a few good pics.The single-digit and sub-zero weather caused my cameras to fritz out a bit. Overall, a pretty solid performance for the wildview 2.0's.I'm impressed - and quickly becoming addicted to trail cams. I can definitely foresee having a half-dozen cameras spread all over the planet by October. LOL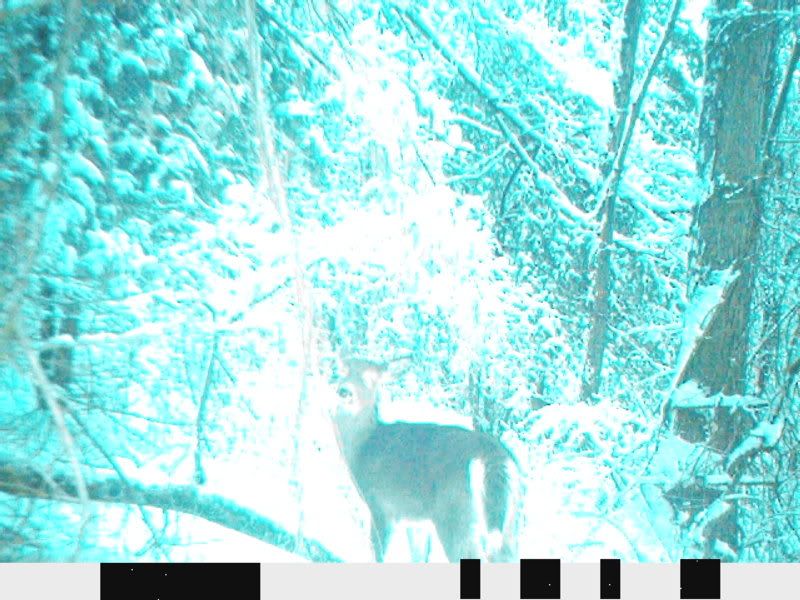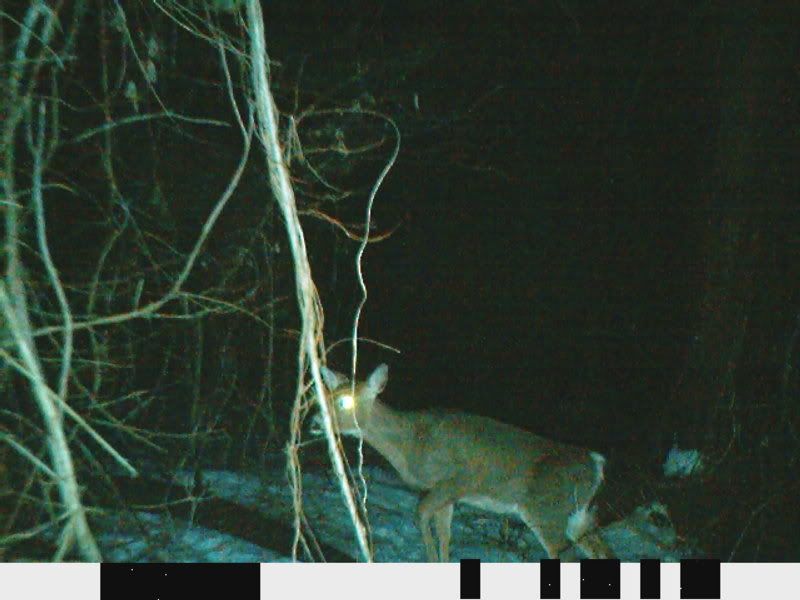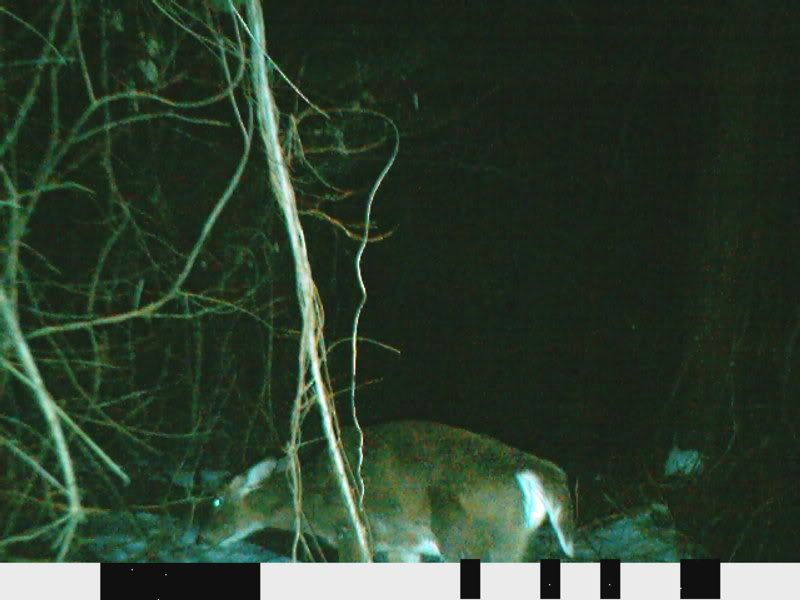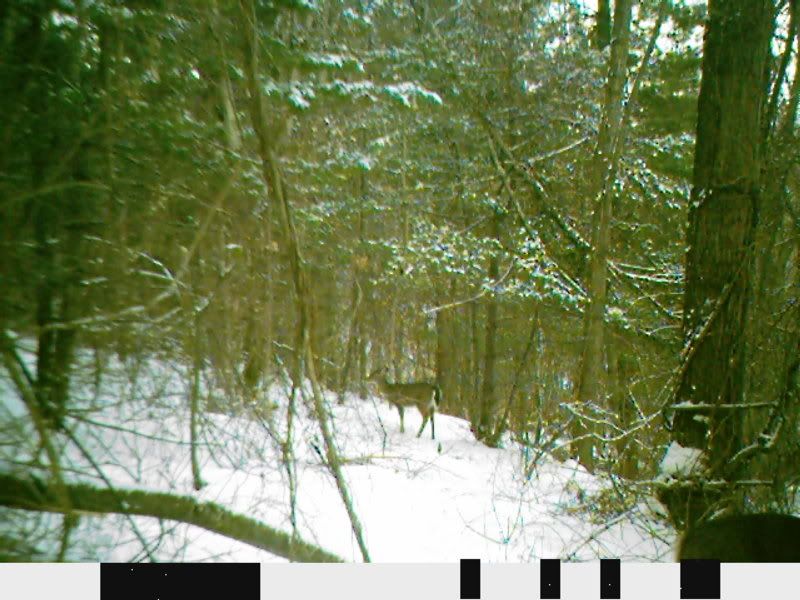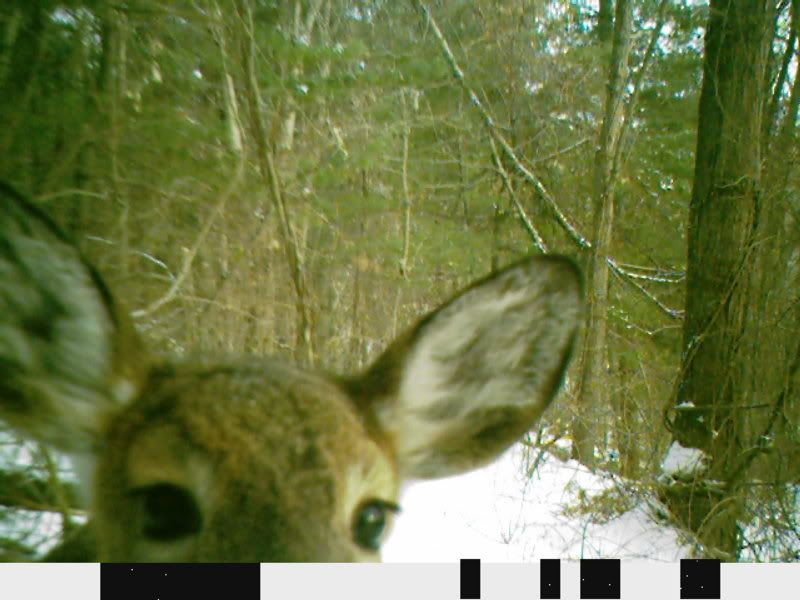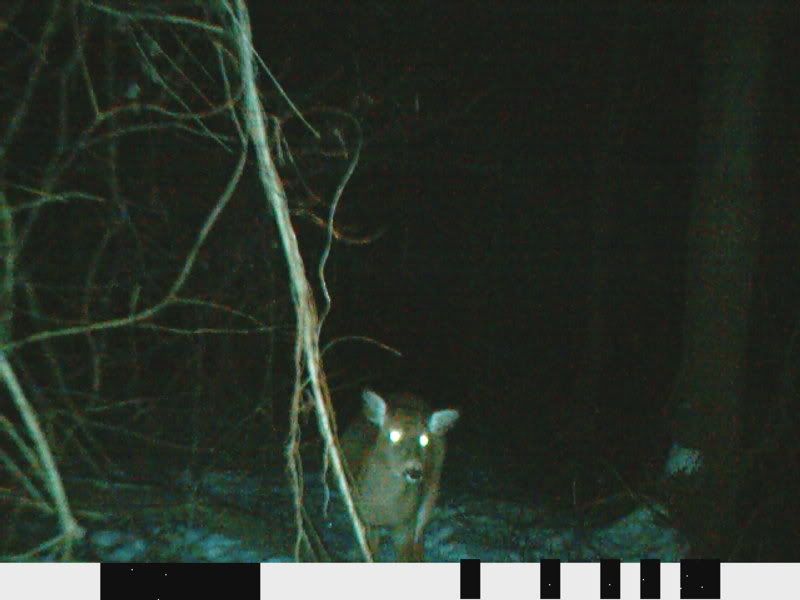 Does this look like a shed buck to you guys?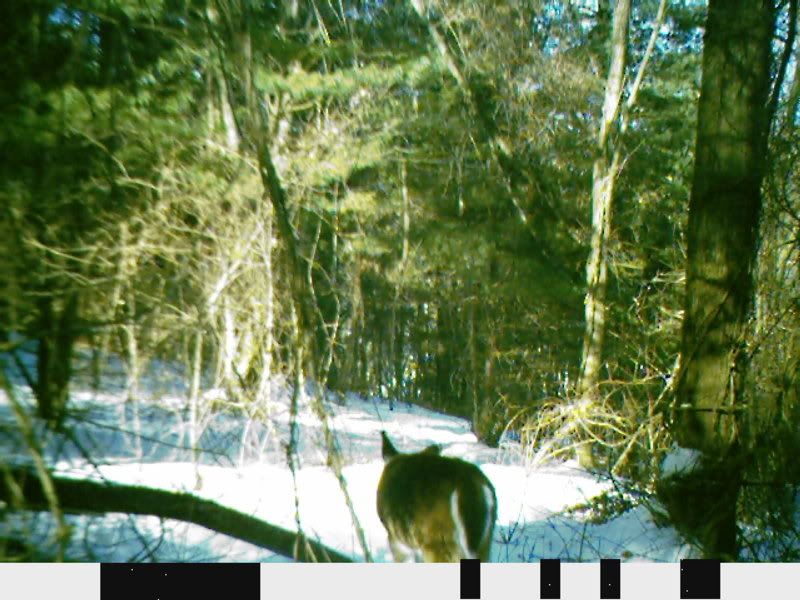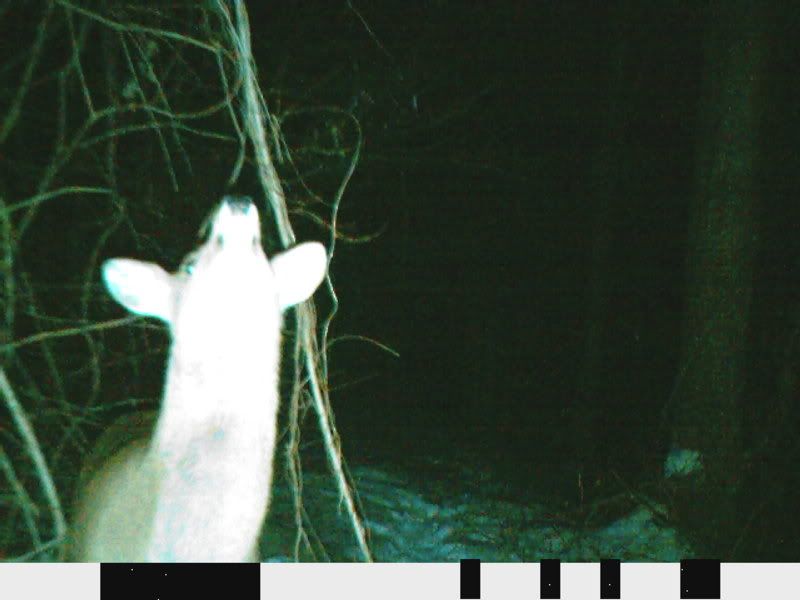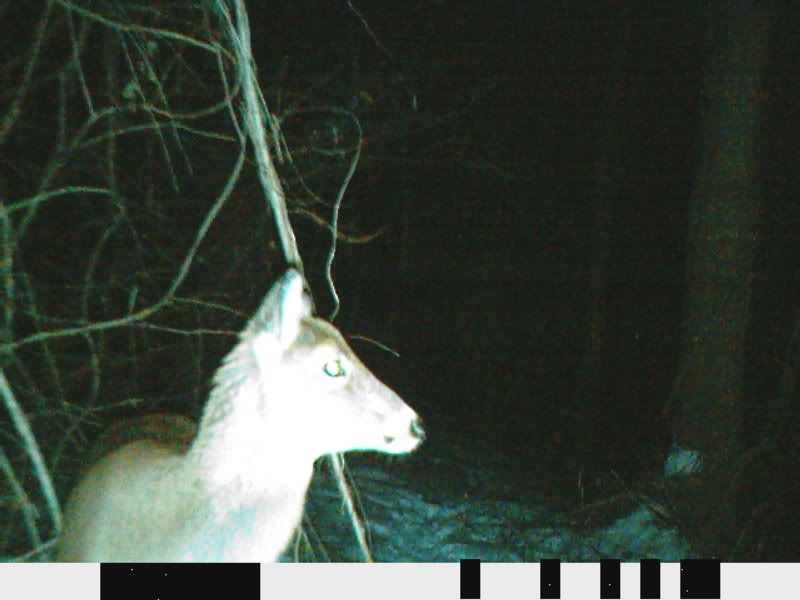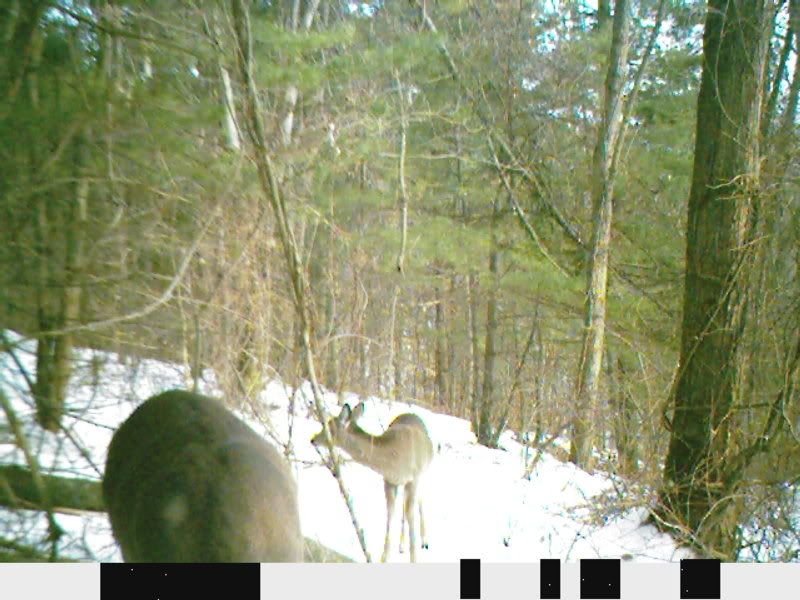 Pretty nice-sized coyote. He better not come through when I'm perched in there. LOL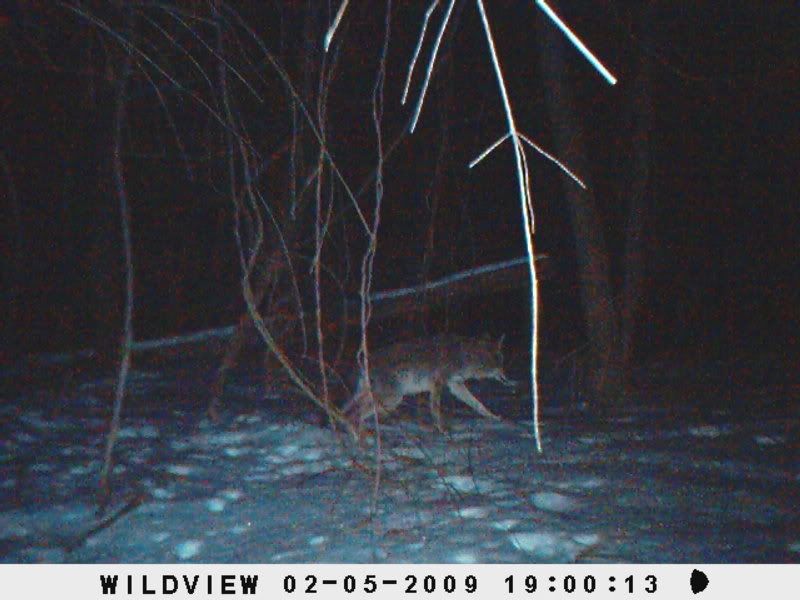 02-09-2009, 11:52 AM
RE: Official Team The Dark Horses Thread (Returning Champs) (13)
---
That's a heck of a rub Fran!!!Looks like your putting in a lot of hard work scouting - sure hope it will pay off for you next year.....

Are you guys all going down at the same time??



02-09-2009, 04:49 PM
RE: Official Team The Dark Horses Thread (Returning Champs) (13)
---
ORIGINAL: 130woodman

Jason Going to try and go down at the same time. Interested in going?
I'm always up for a hunt!!
Just not sure if I'm going to have enough vacation time - also depends on how the rest of the year shakes out, which tags I draw, etc. I would certinaly be interested in being kept in the loop on possible dates...
02-15-2009, 04:52 PM
RE: Official Team The Dark Horses Thread (Returning Champs) (13)
---
Went out for a 5 mile hike this morning up at my cabin. I consentrated North of my place. I have 3000 acre of county land behind me so I cruised the swamps back there. After a couple of miles following deer trails I came up on an area with like 20 to 25 deer beds. I kept walking on this high ground between 2 swamps. It's about 100 yards wide x 3/4 of a mile long, I found between 100 to 150 beds in this stretch. It's about 1/2 a mile behind my place and I have a stand set up in the middle of it already. I sat there 3 times last year and saw 1 spike. I don't exactly know what all those beds mean in a small area like that but it was interesting. All that walking and 0 sheds.[:@]