Official Team 2 Rut Busters Thread
09-08-2008, 07:25 AM
RE: Official Team 2 Thread
---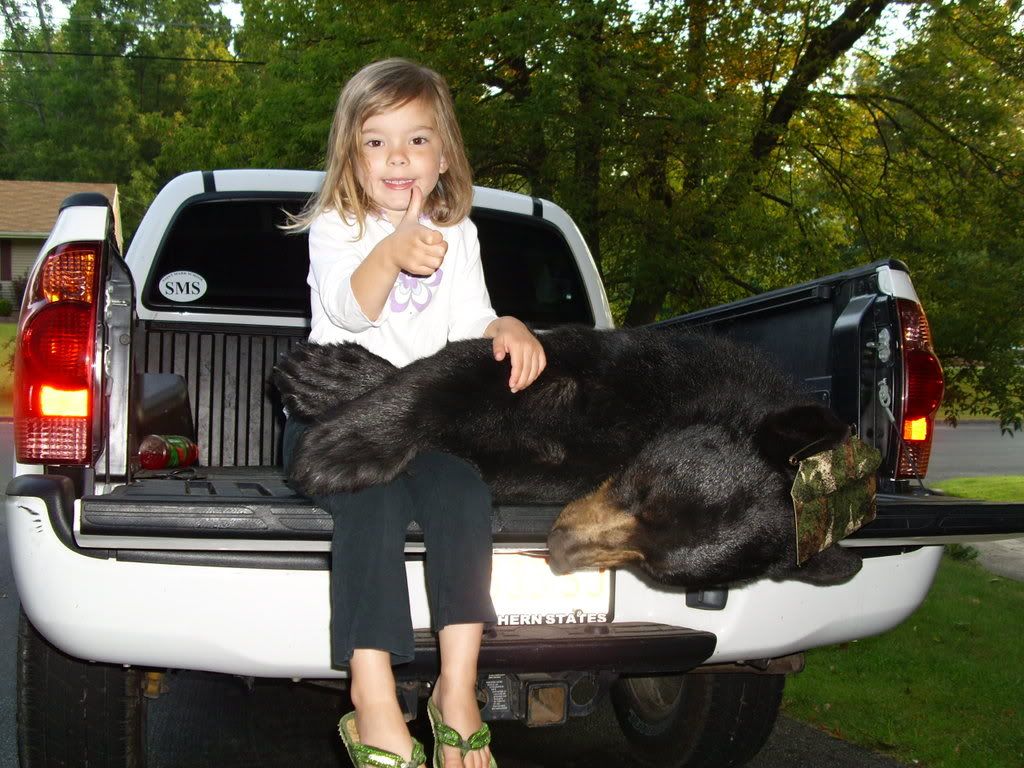 Jim, you get my vote... you are on top of things.
We have Doctor Death... he will be putting some points on the board for sure! Good to see you again DD!
I am very bad at team names...
The best thing about these contests is getting to meet people from all over (North America).
It is a great thing.
I just wanted to share another pic with you of my 4 year old w/ last week's bear... She is really into it.
09-08-2008, 08:23 PM
RE: Official Team 2 Thread
---
Well boys, i dont know if ill be able to gun hunt this year. i broke my finger and tore a tendon so i might have to have surgery sometime soon. i had a game on sunday and i went to the hospital and they said that i wont be able to do anything for awhile. lets hope i dont have to have surgery
09-08-2008, 08:42 PM
RE: Official Team 2 Thread
---
Great picture of the little one and the bear. It's one that you will treasure even more as she gets older. Yes, it is very nice to meet you alland thiscontest will provide usan opportunity to get to know each other a little better. Only 3 of us ever checked in on my last year's team so I think I've done far better than that already.I'm also very interested in the techniques that you guys may be using and how they may be similar and/or different than mine. (I supposegeographic location will dictate our individual styles of hunting). I will behunting in the interlake area of the province of Manitoba. If you look on a map (I'll post a link once I have my stuff together), it's and area between lake Manitoba and Lake Winnipeg (which is the 7th largest fresh water lake in the world). It's an area of mostly graze land (not very good farm land once you get 50 miles or so north of Winnipeg)withthick boreal forest. At times tough hunting but one thing we do have is very big animals (antler and esp. body). A 200 lb. field dressed buck doesn't ever get a second look when you stop asat a gas station. With that said the pressure is on to produce for you boys. Here's a pic from 2 years ago.
09-08-2008, 08:46 PM
RE: Official Team 2 Thread
---
Sorry messed up putting the pic in. And by the way, although I'm not a little guy, I'm not as hefty as I look in the pic. Minus 30 and 4 or 5 layers of clothes will do that to you. lol