3-Official Team The Ruttin Rebels Thread
01-18-2008, 08:01 AM
RE: 3-Official Team The Ruttin Rebels Thread
---
Bullwinkle has left us. He was found by some rabbit hunters on the neighbors farm. I made the trip to the finder's house to get my hands on his rack at last. While it was not the way that I had dreamed about, it served as closure for three years worth of pictures and chasing.
BW had adapted to humans incredibly well. All pictures of him were taken within a stone's throw of both my house and the one on the neighbor's farm. He knew what sounds and movements made by humans were no threat to his well-being. This buck made his way around our farms without detection. Over the past three years he was only seen three times. Once by my step-dad at night, once by me at night, and once by the neighbor while bowhunting. All these sightings were last year without anyone catching a glimpse this year.
I gathered my camera and measuring equipment as I made the trip this evening. While he is a deer that no hunter would pass, I must admit that he made me realize that camera angles can make a deer look much bigger than he actually is. Bullwinkle taped out to 163 1/8" gross and netted a mere 157 5/8". I will admit that is close to 15" less than I would have guessed based on pics alone.
These are not the best pics by any means, but they are all I could muster up from a garage full of beer drinkers.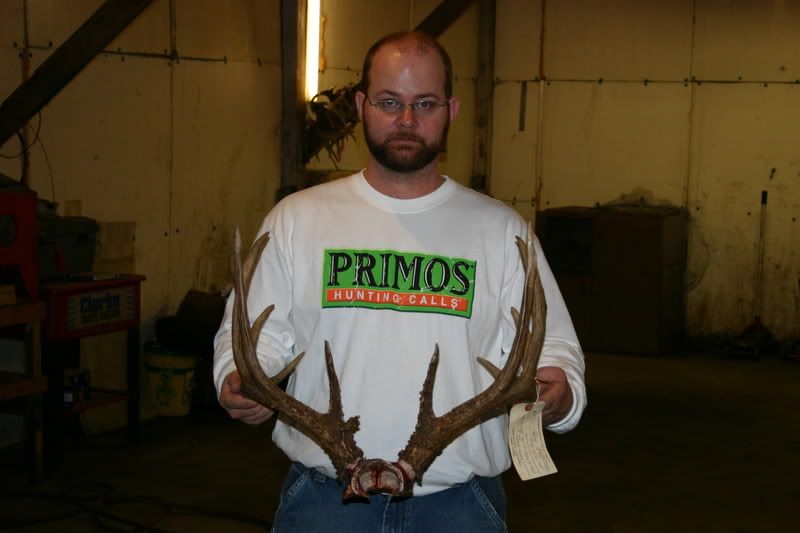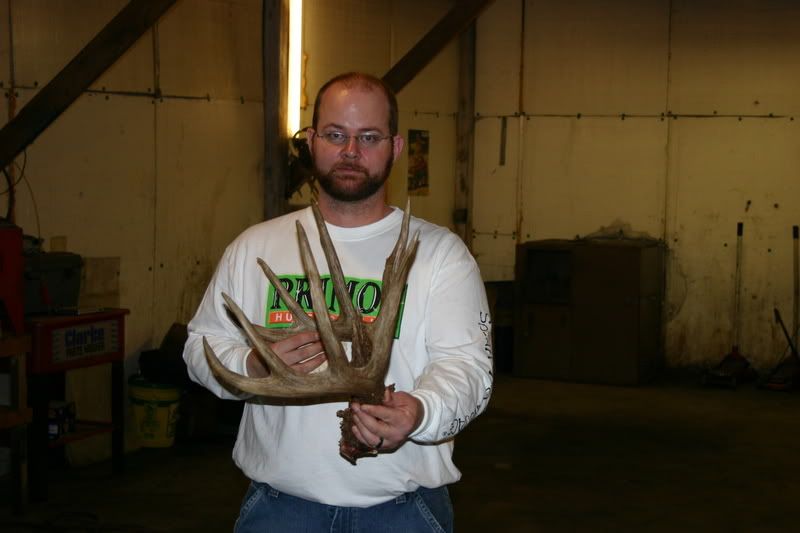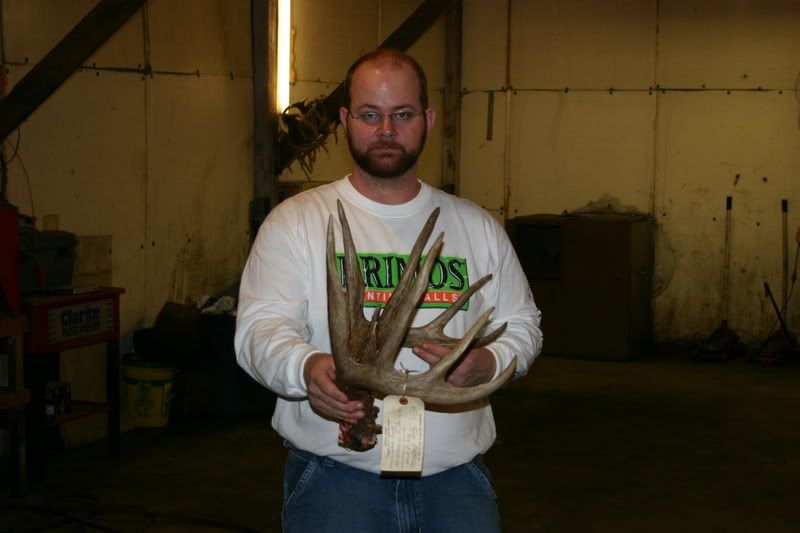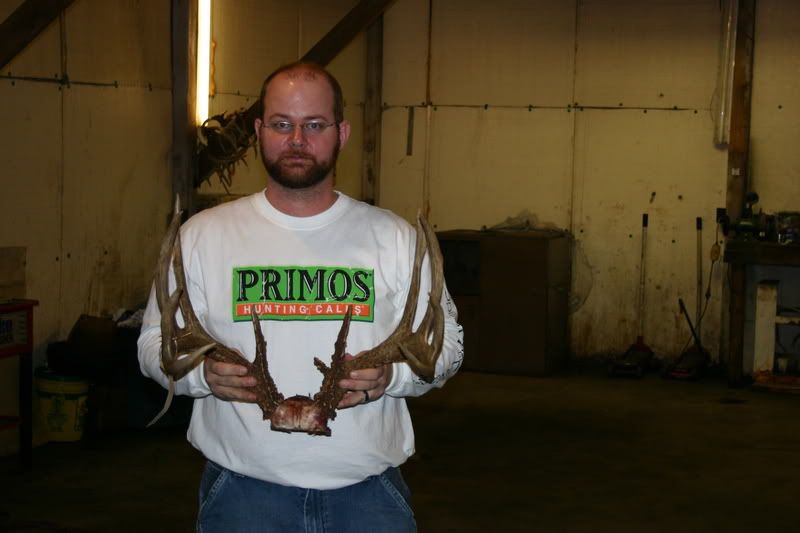 01-20-2008, 03:00 PM
RE: 3-Official Team The Ruttin Rebels Thread
---
Well, an engagement that I had has been cancelled, so I will get to have one more last hunt. KY season closes on Monday, so I will give it my final, one last shot. Stranger things have happened.


Thread
Thread Starter
Forum
Replies
Last Post
2008 Deer Bowhunting Contest
2008 - 2009 Firearm Deer Contest
2008 Turkey Bowhunting Contest
Posting Rules
You may not post new threads
You may not post replies
You may not post attachments
You may not edit your posts
---
HTML code is Off
---