36- Team"Bro's B4 Does" Official Thread
08-25-2006, 09:06 AM
RE: 36- Team Official Thread
---
i assume he meant live but could be wrong. if he meant dead i dont have any
...
heres a buck..i took his pic last fall IN BOW SEASON while i had my dreaded shotgun!! i bet hes still alive and legal. nice looking young buck
heres 2 diffrent does
08-25-2006, 10:20 AM
RE: 36- Team Official Thread
---
Here's a buck and a pretty doe I caught on game cam I think in 04...I hope he's still walking..actually I saw him the second week of the 04 rifle...I know he made it to 05...let's hope I see him this year like, oh 23 yards from my stand.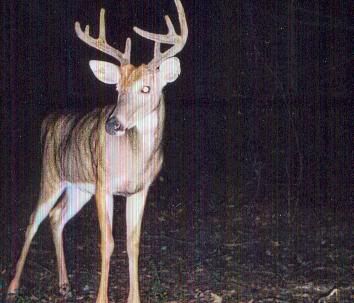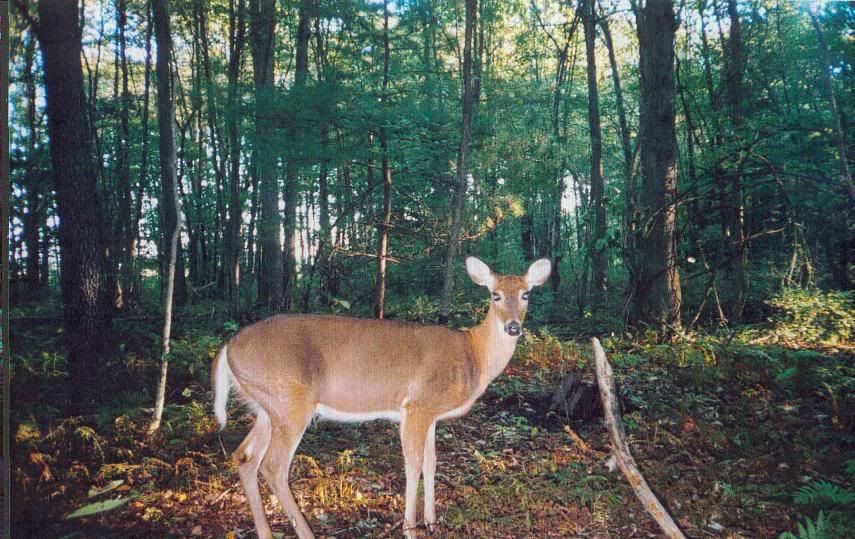 08-25-2006, 10:35 AM
RE: 36- Team Official Thread
---
ORIGINAL: HAZCON7

So Rob, do have another 20" unicorn hybrid picked out for this year's entry?[&:]
LOL, one would think so huh? Remember tho, that first one was a broken rack, would have been a 130" animal...that one side went almost 60"s...
The other being a browe with a snapped main beam...a 3.5 year old too.
Now last year...LOL that was a unicorn hybrid...
and my only Bday buck to date...being the Thursday of the last week, I was happy with him!!!!!
I think they both scored in the 70's..too. And they outscored some of the other two antlered animals.
08-25-2006, 11:09 AM
RE: 36- Team Official Thread
---
how much power/riches do you get with the moderator job.
LOL---All in a days work bud
Oh and by the way from one fair weather hunter to another wannabe extreme weather hunter
Now who you calling a wannabe[8D] I might add that 15 celcius is beach weather here ,when it starts getting cold guys like you will stay at home and watch soap operas
Thats why we will win this contest and you will all bow down to the masters
SB---Brantford is a nice place.Havent been there for alot of years,heck,dont know if I even remember where it is
Good shooting bud,looks like your ready for opener.
Thanks for all the warm welcomes guys,really looking forward to this year.
Awesome pics guys,keep them coming.
P.S----looks like we have a team from all over BIG buck country.Lets win this thing early and have everyone shaking in their stands
08-25-2006, 01:06 PM
RE: 36- Team Official Thread
---
I wasted my whole day on this PC trying to get my E*Trade money ready for cash out! Now they're saying there is a 24yr waiting period before I can transfer to my bank. Or I have the option to buy more stock now. What's the difference!?! I'm gonna go kill my target.
Edit: Oh yeah I did manage to take time out to sling some mud on the less fortunate teams though!