19-Team "Stax of Rax" Official Thread
09-12-2006, 07:52 PM
RE: Team 19 check in thread
---
Good luck everyone. It seems that many of us have opening weekend this weekend. It's gonna be hot here 80's but that's how it goes this time of year. Today it was overcast and 64. Sure would have been a great day to be on stand. Good luck to everyone and bring back sme pics.
09-13-2006, 12:10 AM
RE: Team 19 check in thread
---
I'm here...still waiting for my bow to be fixed, but I'm not worried as 80 degrees is a bit warm for hunting in my book. We have alot going on in the food plots, so it's looking good for the year, and I'm hoping to let the air out of one of the big dogs.
A few shots of the smaller bucks running around the properties...no big guys on film, but we know they're there. Either way, they're fun to look at.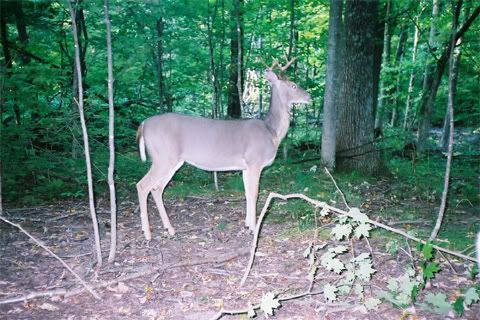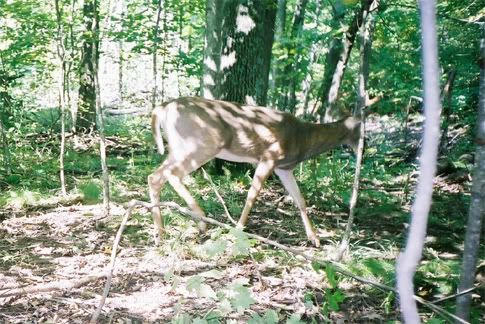 09-13-2006, 07:42 AM
RE: Team 19 check in thread
---
Quite a lot of activity,I know you're holding out for one of the big boys. It would be nice to get one on film first! The really big ones can be quite elusive. You'll get one. I'll be out Sat am,hope to get a doe first,have a little grill going!