BRUISER of a buck down (updated with PICS)
12-10-2009, 09:01 AM
BRUISER of a buck down (updated with PICS)
---
start of second season here was thursday. i hunt facing a creek at bout 100 yards, roblem this year is it poured for 3 days leading to the season and the deer usually cross that creek and come to an oening bout 50 yards where i take them. cause of the rain the creek was rushing, and they werent crosing. just bout to go up for breakfast. when i saw movement at 150 yards to my left (never see deer over there...why i even looked that way is beyond me) i saw this basket of a rack thru the brush. i thought he was a small 6 maybe at best. came toward me at 100 yards and turned broadside to walk up a trail and i wouldnt get a shot. so i took it as soon as he gave me the one opening in the brush. i touched it off and he went dwon on his front knees, did a flip. got up and ran right at me. touched another off at bout 20 yards he went down. kicked for bout 3 seconds got up shot again and hit him in the back of the head. as i sat there almost expecting hum to get up again i saw how big he truly was. body was small comparitivly. he was a 10 point with his smallest point measuring over 40 mm. and mass of 224 mm just outside the brow tine. only weighed 185 but it is just a monster.

ics to come soon
---
Last edited by andy da animal; 01-20-2010 at

08:03 AM

.
01-20-2010, 08:02 AM
---
sorry it took so long guys. the camera the pics where on was lost by my not so bright brother. so the only pics i got are from my cell phone...sorry if quality isnt the best.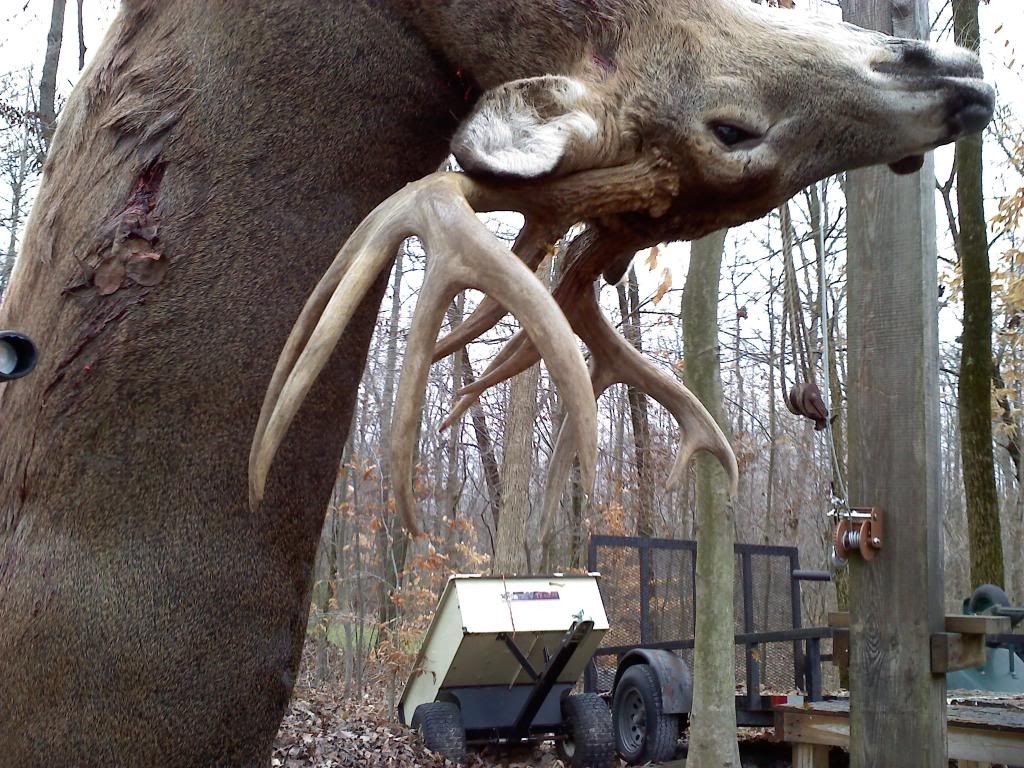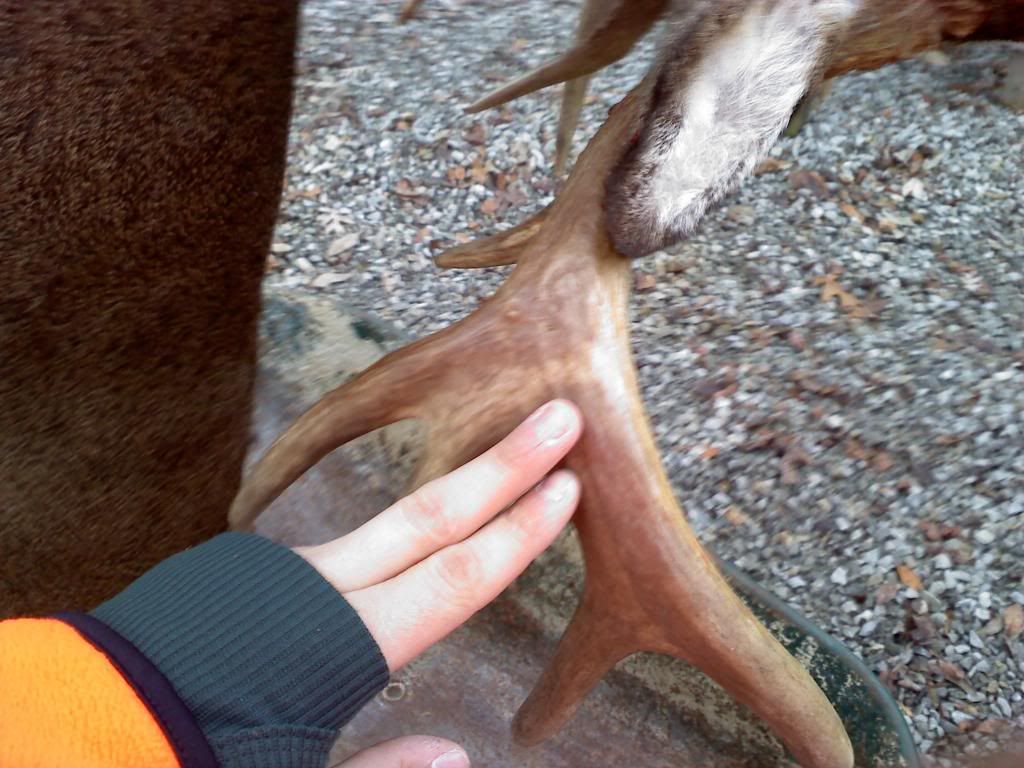 the pic above is just to have a kind of key to realize how thick his mass is all the way around and the mass of the tines
just a pic to show the spread that this sucker had and the length of all his tines
01-20-2010, 01:12 PM
---
nice deer just kinda guessed and figured it up in my head got him scored at 167" gross
(guess)
RIght side
G1-8
G2-9
G3-10
G4-4
MB-20
C1-4
C2-4
C3-4
C4-4
Left side
G1-8
G2-14
G3-12
G4-10
MB-20
C1-4
C2-4
C3-4
C4-4
you can go to
http://www.boone-crockett.org/bgReco...Whitetail+Deer
and it takes care of the math for you
01-20-2010, 01:16 PM
---
Originally Posted by
StormDogOutdoors
nice deer just kinda guessed and figured it up in my head got him scored at 167" gross
(guess)
RIght side
G1-8
G2-9
G3-10
G4-4
MB-20
C1-4
C2-4
C3-4
C4-4
Left side
G1-8
G2-14
G3-12
G4-10
MB-20
C1-4
C2-4
C3-4
C4-4
you can go to
http://www.boone-crockett.org/bgReco...Whitetail+Deer
and it takes care of the math for you
very nice deer, but 167 gross? i daubt it very much so def better than my buck that im guessing at 115 - 120 tho