Plow VS Disk
02-25-2007, 04:39 PM
Giant Nontypical
Join Date: Nov 2004
Posts: 5,425
RE: Plow VS Disk
---
A plow and a disc are actually used for two different reasons...Plows help bury refuse left from last years crop, control insects and they help the land freeze and loosen up when done in the fall...Plus farmers usually disc after they plow to help smooth the land and make a good seed bed...So, even if you buy a plow, you need a disc..

If you are going to have only one, get a disc.
02-25-2007, 07:22 PM
RE: Plow VS Disk
---
We Somtimes plow and then disk - other times - we just disk. It depends on what we are planting and why. On some plots we want to build up the organic matter in the soil. We do this by turning it over every year - then disking it level. Especially plots that were corn the year before - or that will be corn again.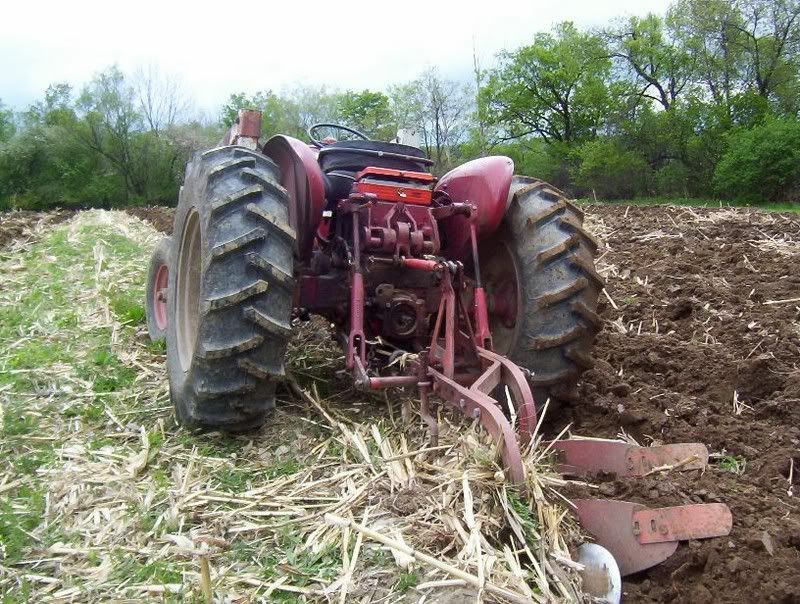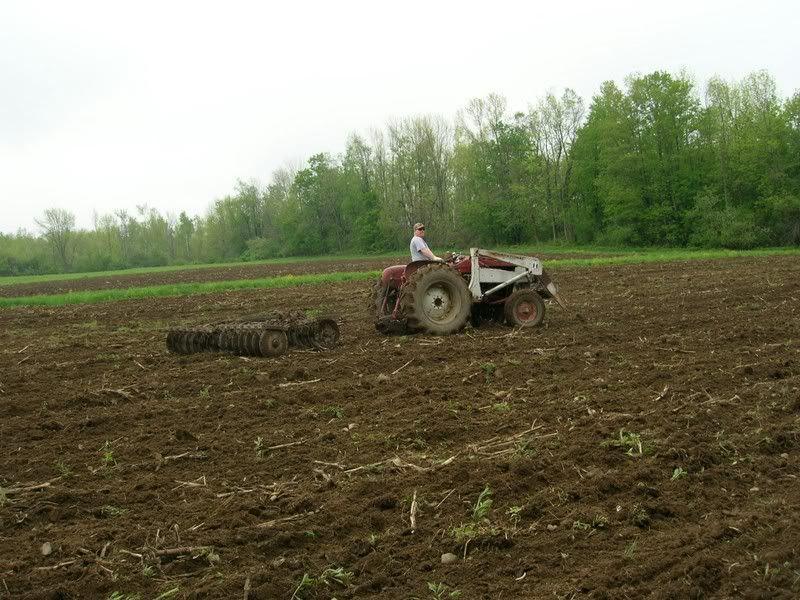 Sometimes - if we are planting a small seed like clover, rye, or brassica - we mow -Spray roundup - Wait 2-3 weeks - then disk it out. Then we roll it with a cultipacker - Seed/fertilize - then roll it with a cultipacker again
Lastly - if we had planted Roundup-soybeans the year before - and we want to plant clover - we might just frost seed - or not disk at all - just broadcast - fertilize - and roll with the cultipacker.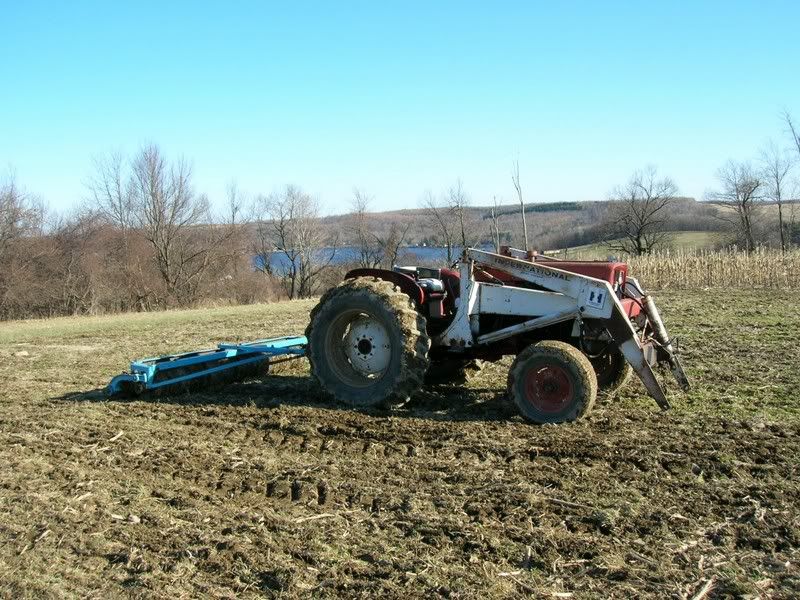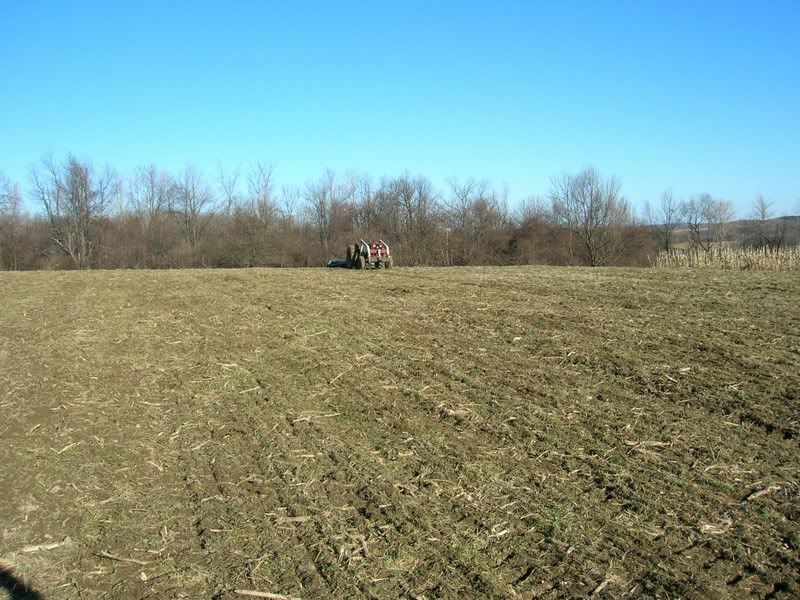 So - there is no easy answer - different plots and situations require different techniques. A disk is probably most important - because a plow is no good without it - and - works OK (not great though) - with spraying roundup.
FH
02-26-2007, 06:32 AM
RE: Plow VS Disk
---
A lot of what you want depends on what type of soils you have and how much moisture you get.

I have never plowed with a mold board, and try as much as possible to keep the disk parked. I only disk maybe once a year. Otherwise, I use chisel for tillage and weed control.

My annual rainfall is supposed to be 25"/year, but more times than not it is closer to 20". The low rainfall combined with high temps make my soil very low in organic matter. Unless I keep a lot of residue on the surface, my soil would get so hard I couldn't do anything with it.

02-26-2007, 09:12 AM
RE: Plow VS Disk
---
North Texan is right.

A lot of what you want depends on what type of soils you have and how much moisture you get.

I agree with North Texan. Another condition would be time you can put into your plots. If you can keep the weeds out and have enough rainfall, then you may not need a chisel.

If the soil has never been broken and it is very hard and dry like it gets here in Texas in the summer, you are going to need a chisel plow. I disced about 4 acres yesterday and the disc was turning the soil over beautifully, but we 've had alot of rain and I had previously mowed the plot.

When it comes right down to it. You will probably want to buy both. Farmers get away with doing some light chiseling 2-3" deep because they work the ground regularly. We use both depending on what we have to do. If you want to buy only one go with the chisel and run it deep 5-6" the first pass and shallow 2-3" the 2nd pass. That should be able to accomplish what you are trying to do.

My .02 cents.
02-26-2007, 12:58 PM
RE: Plow VS Disk
---
Also remember, if you have very little topsoil, you dont want to be plowing the good dirt under and bringing the junk dirt to the top. If your topsoil is only a few inches thick, I would just spray and disk.
02-26-2007, 02:46 PM
Join Date: Sep 2006
Location: Western OK
Posts: 856
RE: Plow VS Disk
---
i want to work the groundas little aspossible. We have deep top soil with little organic matter. We have never sprayed. Weeds have not been a big problem for us.

We do not have a planter. Never saw one that would fit my little Mitsubishi 1600 tractor. Nor do we plow. This year we willdisk lightly, broadcast the buckwheat, sow the soybeans and black eyed peas in rows. Then we will lightly disk to cover the seed.

We brushhog the plots before planting the fall-winter forage. We plant the turnips, wheat and spike oats after the big bluestem grass has stopped growing. Think that we will do away with the wheat altogether. The spike oats are much better here.May plant somethingnew this fall.

02-26-2007, 05:27 PM
RE: Plow VS Disk
---
ORIGINAL: SGTLOWE

What works best for planting your food plots with. I will be purchasing one or the other soon and want to use it to plant a small garden and a few food plots on my 40 acres.
To answer your question simply ... with out question ... a disk.