accepting the facts with little prejudice
12-30-2019, 08:55 AM
Super Moderator
Join Date: Dec 2017
Location: texas
Posts: 1,201
accepting the facts with little prejudice
---
yes I figure Ill get a few people commenting or disagreeing
I get into an endlessly varied discussion about the choices in rifles and cartridges they or I have and use,
with a nearly endless group of the members of the hunt club I am a member of and guys I meet at various ranges
when we are younger most of us seem to watch what the older guys we know use and in many cases we assume,
that because they are generally successful that they know what they are doing and they must have made the correct choices,
so many of us start by selecting similar equipment.
just some facts
(1) the vast majority of the larger game is killed at well under 250 yards
(2)most people can,t accurately judge ranges past 200 yards
(3) very few people can consistently hit a 3" diameter target past 100 yards shooting from a rapidly acquired field position
(4) almost any centerfire cartridge with a reasonable projectile choice, in the hands of a decent rifleman, will be,
and can consistently be lethal if the shots correctly placed,
and you have a decent knowledge of the games anatomy and your rifle/cartridge limitations
(5) there are no "MAJIC" rifles or cartridges but there are better choices and less than ideal choices
(6) many people don,t practice nearly enough to become decent and consistently accurate shots
(7) most people who are unsuccessful are unwilling to put the time and effort into learning how to become a successful hunter.
(8) buying the very latest and fastest or flattest shooting trajectory rifle , is unlikely to significantly improve your kill ratio
compared to cartridge designs that have been sold for many decades like a, 25/06, 270 win,30/06, 7mm mag,280 rem,35 whelen or 300 mag.
(9) learning to hand load tends to increase the time you spend practicing your shooting
(10)getting off your butt, and actually spending time walking around in the field from dawn and yes still out walking or observing until dark
more than just on the opening day hunt ,does help improve your odds of success a good deal.
(11) yes its a fact , the more time that is spent walking and observing in the field, and off the roads,
and in rifle practice DOES IN FACT increase your odds of success.
(12) money spent on well researched quality equipment, and familiarity with it, through practice,
rather than purchasing lots of cheap crap , and constantly buying the latest fad ,tends to pay big dividends in your consistent success.
(13) the most consistently successful hunters I know have used the same equipment for decades
(14) good Vibram soled boots, a warm jacket, a decent hat and vest, a decent rifle sling, good scope and mounts and consistent rifle maintenance does count!
(15) do your research, spending time hunting an area with very low game population density tends to be wasted effort compared to results youll have if you do prior research
buy topo maps, talk to area game wardens and biologists prior to the hunt!
a few similar tips found on-line, and it certainly might help to buy a few related books and videos
https://www.academy.com/explore/8-de...tips-beginners
https://www.knightandhale.com/field-...-success-tips/
https://www.chuckhawks.com/first_opening_day.htm
https://www.americanhunter.org/artic...-diy-elk-hunt/
https://www.fieldandstream.com/artic...mate-elk-hunt/
https://www.backcountrychronicles.com/choose-elk-unit/
1. Glass in thick cover
Glassing for elk on open hillsides often leads to elk sightings, especially cows and young bulls. But some of the best sighting can be done in thick cover. Slipping quietly through thick timber and glassing even in the thickest fir re-growth areas can reveal big bulls like this one.


2. Find flat spots amid steep slopes
You should invest in topographic maps of where your hunting and seek out the flat spots at the head of drainages. It's easy to get overwhelmed when hunting elk in big country like Montana. Hiking 15 miles in a single day with no real plan is about as productive as staying in camp all day. Find areas that are likely to hold bulls. Thick flat areas where water starts flowing at the top of a creek drainage is as good a starting point as you can get. This single tip may be the best time saver you'll ever learn when hunting elk.


3. Pay attention to the wind
So many hunters seem to ignore the wind. If you have to hike an extra mile to approach an area from downwind, it will be time well spent. After hiking three or four miles over rough terrain, now is not the time to avoid a little more physical exertion.

4. Be in shape
Elk hunting hurts when you're not in shape! Hiking five miles to where the elk are requires motivation, carrying 70 pounds of meat five miles takes stamina. Being in shape for elk hunting isn't the same as being in shape for deer hunting or even in shape for a marathon. It's different. Be ready to hike up, down, over blow downs, carry a heavy pack and be able to run when you need to. Be in shape before you get to the mountain.



5. Slow down
I have a friend who is in excellent shape but he hikes ten miles in a single day and often complains about not seeing elk. It is much better to spend a little more time sneaking through a prime area than to put on miles in search of an elk.

6. Hunt in the afternoon and be where the elk are until dark
So many times I see hunters heading into the woods early who leave at midday. Five of my last six elk were shot several miles from my truck between 2 pm and 4 pm. Hunt until dark and be prepared to hike out with a headlamp. Staying in the woods back where the elk are will pay huge dividends.

Early rifle season elk don't just disappear after the rut is over. Knowing the areas where to find elk and hunting in those areas all day will consistently put you in spitting distance of bulls. Slowing down, and glassing will put them in your crosshairs.
---
Last edited by hardcastonly; 12-30-2019 at

09:04 AM

.
01-07-2020, 11:29 AM
Fork Horn
Join Date: Oct 2019
Posts: 454
---
Lack of practice with the rifle seems to be a real problem. When I go to bear camp, I play a game where I try to guess who will score and who won't based on their familiarity with their firearms. Pretty accurate metric.

We had two 20-somethings at camp one year who brought AR-10s. Nothing wrong with that, except that their rifles were owned by their father - they had NEVER fired them. Needless to say, both came up empty.

Admittedly, I need to fight my own temptation to upgrade my equipment. Need to put the new rifles on hold for a while.
01-07-2020, 11:55 AM
Spike
Join Date: Nov 2012
Location: FL
Posts: 19
---
I'm lucky to hunt on my land where I have intimate knowledge of property size, dimensions, shape, etc. from being on it for past 30+ years. Despite this I always carry a laser range finder when I'm hunting out in the pasture as range can be as far as 800 yards. I can range animals out to maybe 300 yards just by the landmarks and angles but for most people anything more than 200 yards and they are off by 25% or more.
Most people don't shoot very much these days as they all have buy life. Also for those in urban areas it is getting more and more difficult to access shooting range. I have a shooting range out behind the house where I can shoot out to 500 yards and I shoot couple times a week but that's rare for most people. Instead of practice shooting they rely on the equipment to make up for the deficiencies. I see a lot of guys with very little skill but very expensive rifles and scopes...but they still can't shoot beyond 100 yards.
01-07-2020, 12:01 PM
Super Moderator
Join Date: Dec 2017
Location: texas
Posts: 1,201
---
everyone seems to have a different view on what the most useful, and versatile rifle for big game might be
but I see some options far more often than others in the hands of a group of guys Ive hunted with for decades
the rather odd thing is they all work nearly flawlessly in well-practiced hands.
what weapon you choose is far less important than how effective you personally become with practice in its use.
and how well you understand that weapons limitations and the games anatomy
heres a few of the more common
calibers 308, 358, 30/06 and 450 marlin
caliber 30/06, 35 whelen, 270
weatherby fibermark, in 300 mag and 30/06
tikka in 30/06
---
Last edited by hardcastonly; 01-07-2020 at

05:14 PM

.
01-07-2020, 12:28 PM
Spike
Join Date: Nov 2012
Location: FL
Posts: 19
---
I can do 98% of my hunting with a bolt action rifle with scope in any caliber between .243Win and 30-06. It wouldn't be the optimal gun for some situations but it can get almost everything done. When I started hunting 35+ years ago I started with a used Savage 110 in .243 Winchester which I got for about $50 at a pawn shop. For first 10 years of my hunting it was the only rifle I used and with it I took more games than most people do in life time. Later as my disposable income got a little bigger I added a Marlin 1895 in 45-70. Today I have many more hunting rifles but not because I need them but because I like having more than just few toys. As I gotten older my eye sight has gotten poor so I've been adding scope to my rifles. I started with cheap junks and realized they were worst than useless in many cases so I've started looking at high quality optics and learned to appreciate them.
01-17-2020, 07:41 AM
Super Moderator
Join Date: Dec 2017
Location: texas
Posts: 1,201
---
btw heres a tip, that I see is almost initially ignored
I can,t even begin to count the number of guys Ive seen have problems that were the result of lower quality scope bases, scope rings and cheap rifle scopes.
you don,t need to spend a ton of cash to get functional rings and bases
even some of the lower price, even import,base ring combos are reasonably durable
now yeah, you can get better quality steel and American made scope mounts and rings
but the basic weaver style or Picatinny ring mount designs, with 4 screws into the rifle receiver seldom fail
and don,t over scope your rifle a basic 2x7 or 3x9 in a quality scope fills most needs on deer or elk
some of the newer 30mm tube scopes with 40mm-50mm lenses are exceptionally clear, in lower light conditions.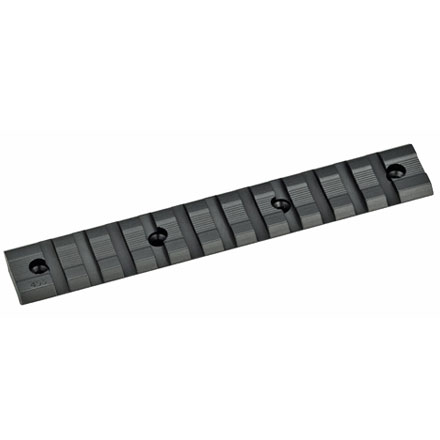 but as to scopes you tend to get what you pay for Leopold and Nikon and a few other brands are generally worth the cost
---
Last edited by hardcastonly; 01-17-2020 at

08:27 AM

.
01-26-2020, 03:34 AM
Spike
Join Date: Dec 2009
Posts: 22
---
Interesting thread with some good information.
Yeah, deer hunting isn't a video game where better hardware and software ie, more memory, a faster processor or a better set of controls are going to improve your game. A successful hunt means, practicing shooting, learning the land you hunt on, patterning deer before the season starts, building stands and blinds in good locations, even doing the hard work of putting in plots.
Sure there have been a lot of technological advances over the years like better scopes and rifles for less money, better bullets, range finders, trail cams, scent control and the like but all of those advancements and improvements have made only incremental advances in success rates.
A successful hunt means doing the same things as Daniel Boone did when he was a lad in 1750.
If there is any technology that I would invest in it is warm clothing. Being able to stay in the stand longer is still the best way to kill more deer and we have much better hunting clothing than ol Daniel did.


03-08-2020, 09:05 AM
Super Moderator
Join Date: Dec 2017
Location: texas
Posts: 1,201
---
yes keeping reasonably warm and dry goes a long way toward remaining out and observant
having a hat that keeps the sun out of your eyes is, in my opinion a mandatory accessory
, and,
slow down, be observant, your goal is NOT to get over some far canyon or ridge line, as fast as you can,
its to spot game before it sees you and vacates the area.
walking through the tree line rather than open meadows, and sitting in the shade when you can helps keep your presents less noticeable a good deal.
if your observant in spotting other hunters ,youll notice the reflective flash of light off polished stocks and barrels from great distances at times
thats why I suggest you cover those surfaces
, a couple rubber bands and a mill surplus scarf help eliminate that issue
both pieces of equipment noticeably increase your ability to spot game.
a decent down vest and polar fleece hoodie under a parka sure helps on sub zero mornings
comfortable insulated boots with good ankle support and an aggressive tread are nearly mandatory
---
Last edited by hardcastonly; 03-08-2020 at

01:20 PM

.