My first GA buck!
10-12-2014, 07:07 AM
My first GA buck!
---
I'm stationed in VA but hunted GA last year without any luck. My buddy has a lease in Sandersville. This year is totally different. We're seeing a lot of deer. I had this guy come out last night and give me a quartering towards shot in between the bushes and trees.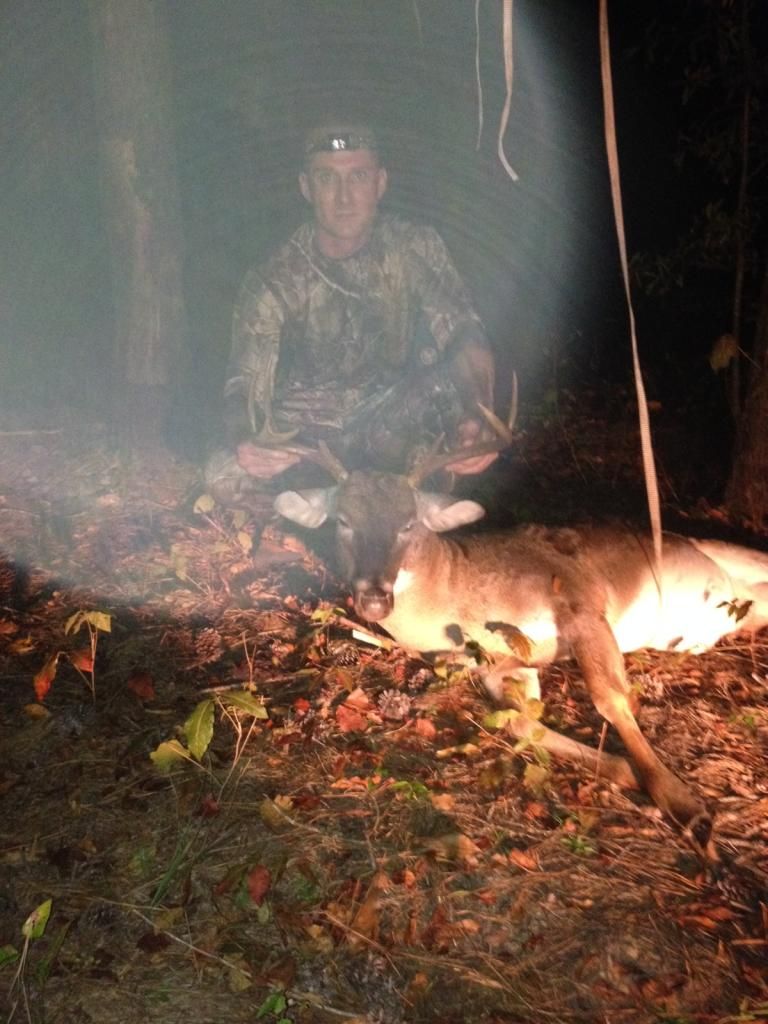 He's definitely mature and shows signs of extensive fighting. I took him down with my T/C Encore Endeavor loaded with a 250g Barnes Spitfire TMZ, over 120g of BH209, with a Fed209A primer.
Posting Rules
You may not post new threads
You may not post replies
You may not post attachments
You may not edit your posts
---
HTML code is Off
---