Season recap
01-01-2013, 04:10 PM
Season recap
---
I've not been around in a while,but figured i'd stop in and scan through some old topics and see whats been going on.Our season in TN ends this sunday,but I don't think i'll be deer hunting anymore.Gonna get the beagle out and chase some rabbits this weekend.
This deer season has been rough.I've hunted myself to death,I put alot of hours on stand.In a normal season I usually see 100+ deer sightings from the stand,this year,for the whole season,I think I seen around 15-20 deer from the stand,thats from the start of archery to now,and thats counting the ones I killed.We had a total mast crop failure here in Eastern TN where I hunt,zero acorns,and the properties I hunt are 90% woods.I had no green fields to hunt.But every field I passed or yard,it had deer in it.So Im assumeing all the deer stayed around the green fields.But I did manage to kill 4 deer this year,which is always good.
But I didn't see any good bucks,The 6pt I killed was the biggest I saw,and normally wouldn't shoot him,but with a season like I had,i was willing to shoot anything..Also killed my first 2 coyotes this year while deer hunting,I doubled up on them that morning,they was traveling together,shot 1,and the other just jumped foward a bit,and I got him too..
Archery Doe one of only 4 deer I saw all bow season
Doe shot with my Sav/Pac Smokeless muzzleloader
6pt shot with my sav/pac smokeless muzzy
Coyotes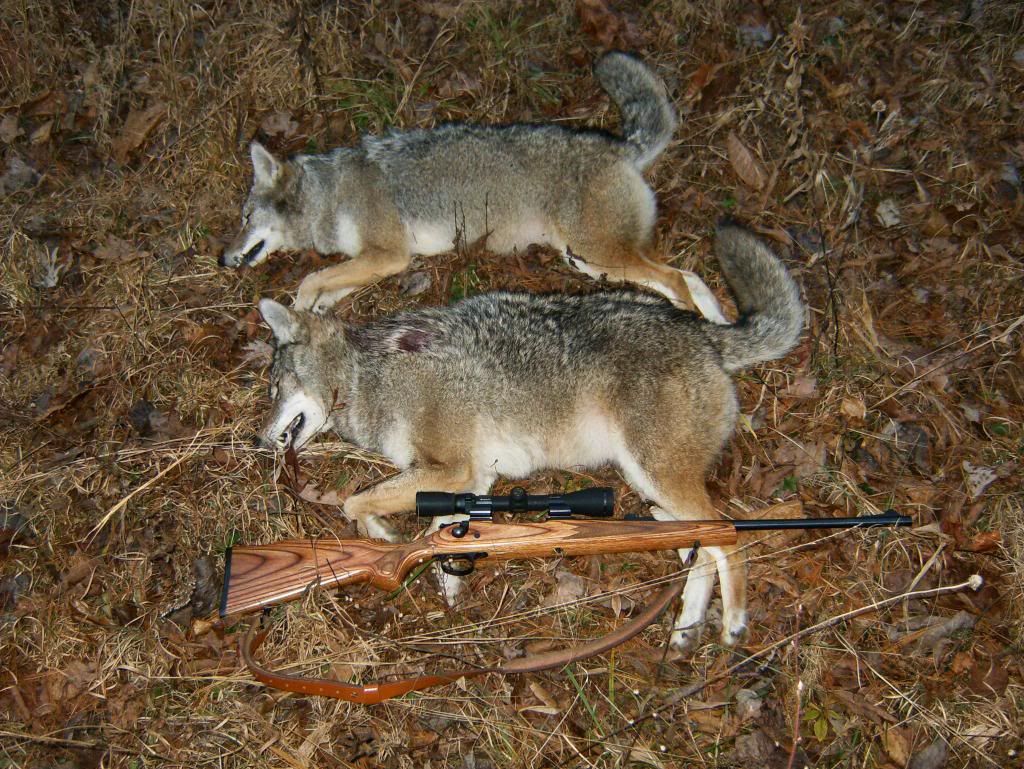 Late season Doe tag
01-01-2013, 04:20 PM
---
Looks like you made good on a rough season. The drought this summer hurt a lot of areas. I only shot two doe this year, passed an 8 point early on and that was a mistake. Looks like a good season in all though. Nice job.
-Jake
Posting Rules
You may not post new threads
You may not post replies
You may not post attachments
You may not edit your posts
---
HTML code is Off
---