Wounded Deer Tonight 10/18 Your Thoughts?
10-18-2010, 05:00 PM
Wounded Deer Tonight 10/18 Your Thoughts?
---
Hopefully you guys can give me a little help tonight. Got out of the woods a little bit ago and haven't had this situation bow hunting yet (Only a few years bowhunting but gun hunting for 20 yrs).
After a 3 months of nothing on my trail cam other than a few small bucks and not one doe, tonight a huge 10 pt comes in...and well to save the story since there is no deer to speak of, I took a shot close to sunset. In short, it was a 20 yard shot, broadside, (maybe a few degrees either way but no where near quarter towards me or away) but I believe it to be broadside. Well, I didnt get a good look at the hit but had the pin on his vitals and a tree blocking all of his stomach and guts so I don't believe I hit there. Well, After waiting 30 mins, got out of my tree and and after about 8 feet I find a broken arrow (picture below). I only went about 10 feet further with my flashlight and decided to back out. I didn't spot any blood in those 10 feet so I wasn't going to risk it and keep pushing. Since I can't give an accurate description on the exact spot of impact, I thought I'd show some pictures and see what everyone thinks. Its going to be a long sleepless night and a sick day at work tomorrow. Hopefully by the pictures some more experience bowhunters might be able to assist.
My thoughts (and mean really nothing) is that I went in a little forward, and the arrow hit the other shoulder bone, just a thought but haven't had an arrow break off before)
Also, I shoot #65 pd draw weight and 29 inch draw if that helps. Shooting thunderheads as well. Thanks everyone, I appreciate the thoughts.
Thanks everyone.
First Picture shows the penetration compared to my other arrow with brodhead. I have a light aroow drawn on the broken arrow to show where I have blood to then a few strands of hair.
Second picture is total length of arrows.
Third is the picture of the broken arrow with an arrow showing penetration (just a little closer)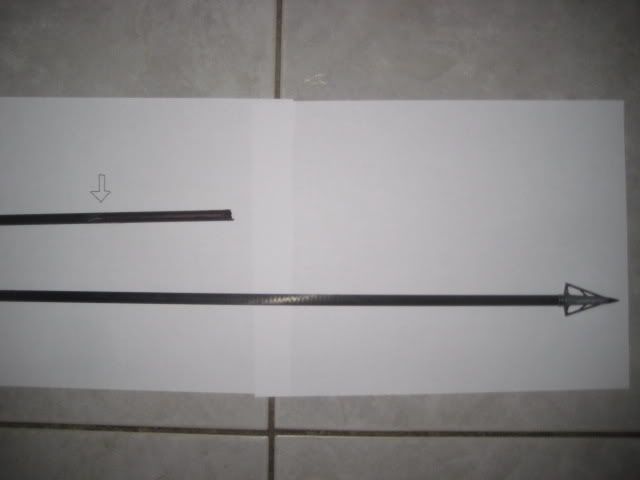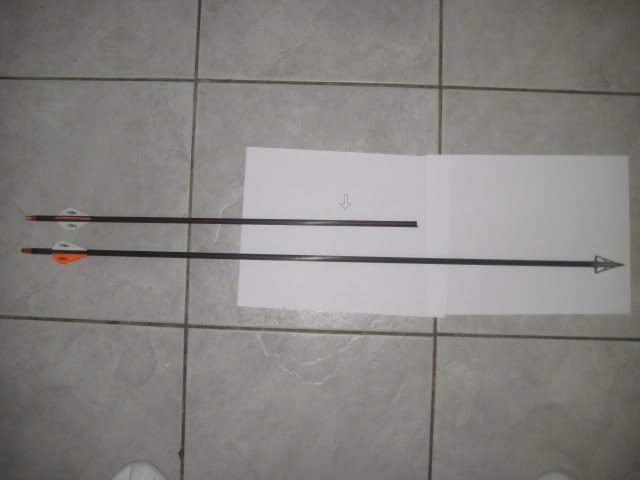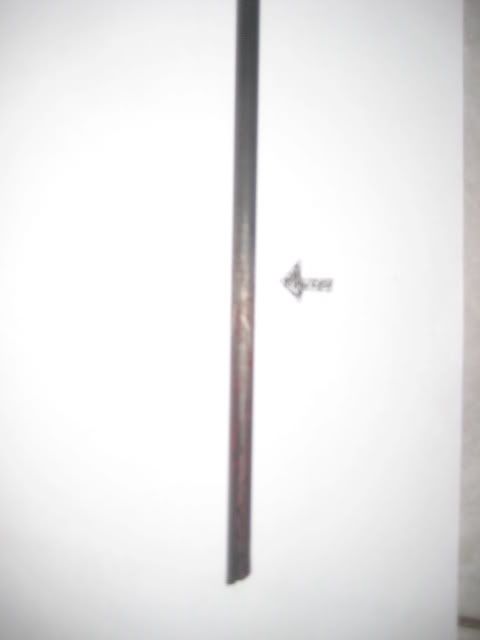 10-18-2010, 05:08 PM
---
I'm thinking the arrow penetrated the body to the opposite side and hit the inside of the shoulder, stopping the arrow. When he ran off he snapped the shaft off.

Check your PMs
---
Last edited by uncle matt; 10-18-2010 at

05:45 PM

.
10-18-2010, 05:11 PM
---
From the looks of the arrow I would say you have a dead deer out there. I'm going to guess about 60 yards from impact. Good luck! The reason for no blood could be the broken arrow plugging the hole!
Live it up! Doug
10-18-2010, 05:19 PM
---
10-18-2010, 06:19 PM
10-18-2010, 07:36 PM
---
LOL.. That's funny.
When I shot my elk a couple tears ago.I shot it on a Saturday morn off the Hope Princeton Highway. Took it to the butchers in Princeton.
Went back to Kamloops my home town.I phoned work the next night and told them I was going to Abbotsford to get the thing mounted. And I wouldn't be back till Tuesday. Nobody calls in sick at my work, being sick is a sign of weakness. Man up, tell them you have an wounded animal to find and you won't be back till it's found.
Hell, maybe the whole place will shut down and they will all be out there looking for ya. But yeah don't call in sick for something like this.
Your not gonna lose your job over that. That's a promise.But you will lose your job getting caught in a lie.
---
Last edited by Jeff Ovington; 10-18-2010 at

07:57 PM

.