Favorite Hunt
03-30-2008, 09:23 PM
Join Date: Jan 2008
Location: Michigan
Posts: 62
Favorite Hunt
---
I have to say that my favorite hunts was with my buddy Brian back in 1989. He had come to my house the night before we were to go and hunt my land. We were 16 at the time, somehow found some beer and stayed up most of the night playing pool and shooting he bull more than the stick. We got up a bit late, not too much though and got our hunting grub on to go hunting. I had a few nice spots picked for us, but too lazy to take Brian to the "good" spot. So I put him in one of my enclosed blindes that was close while I walked out he the "better" spot. Not more than 10 mins. after daylight do I hear a shot from his area. I run towards the shot and see a beautiful 6 point laying less than 100yards from the blind I put him in. He was standing there and gave me the business for putting him in the "close blind". What a great day in my life. One I will never forget. That is a hunt we will never forget. Post the pics Brian.
03-31-2008, 06:08 PM
RE: Favorite Hunt
---
Thanks for a nice post big buddy! That was 16 years ago when I shot that 6 point.I think that was fall of 1992 . I remember that morning like it was yesterday. And yes....I can most certainly post some pics....
Big Buddy!!! You got Hair!!!!!!!![8D]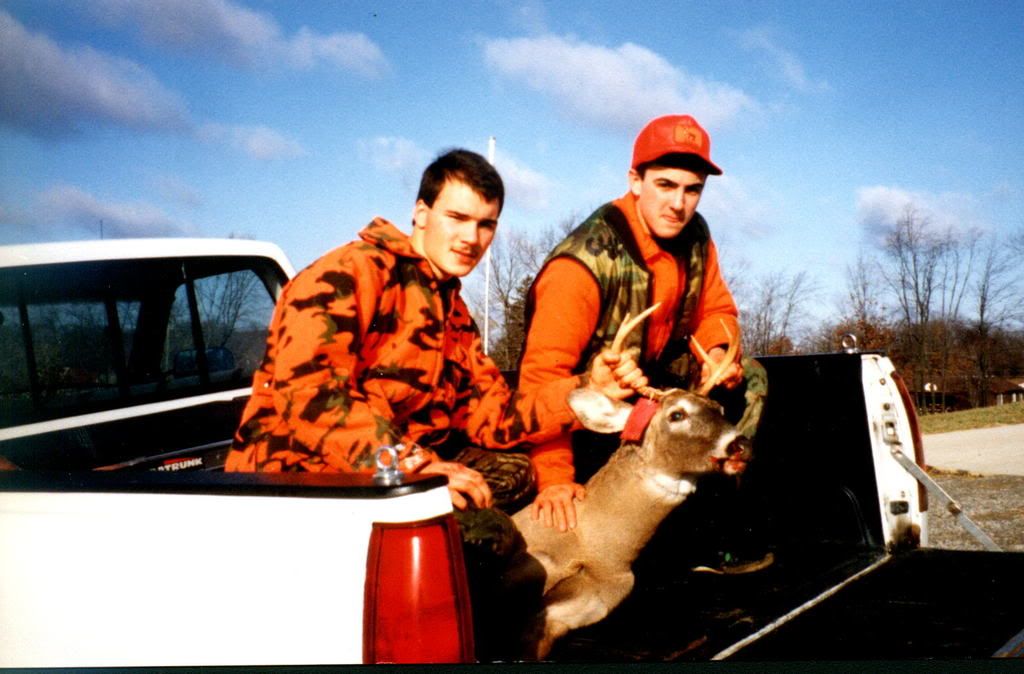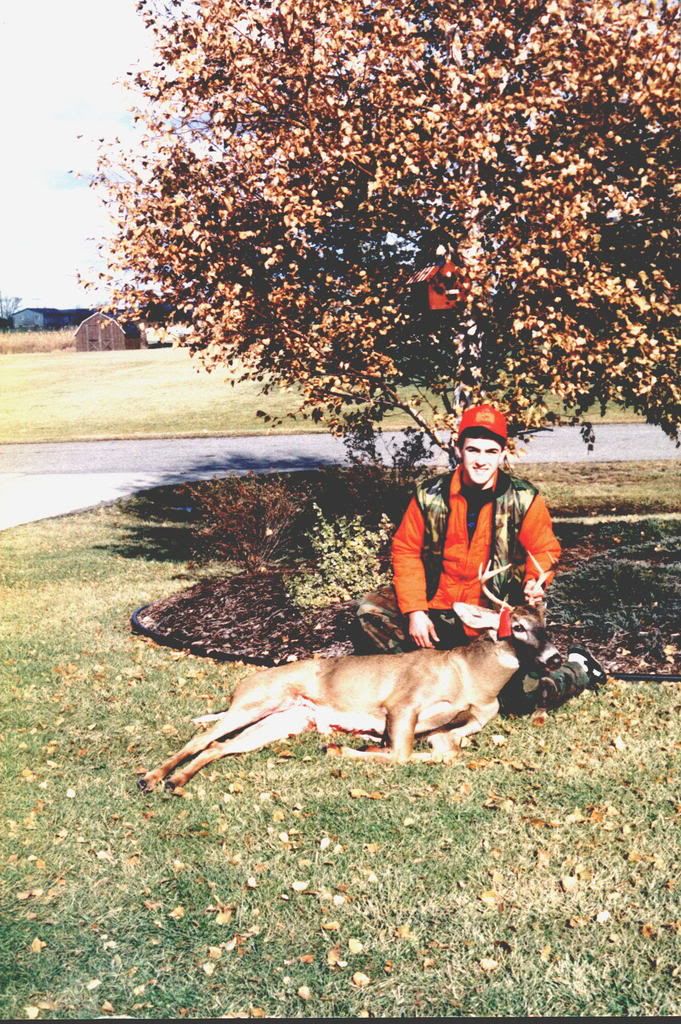 04-02-2008, 06:37 PM
RE: Favorite Hunt
---
my favorite hunt was when i shot a doe with the bow she jumped up and died there my friend steve came over and atempted to "revive" the deer he had just helped me gut, by pounding the chest and screaming to it to stay away from the light