New Project - Homemade Blind
08-04-2006, 07:47 AM
New Project - Homemade Blind
---
Starting a new project this year for hunting season. I recently acquired an old 1 1/2 ton army trailer I plan on making into a hunting blind. We (meaning myself, father, and brother) plan on framing up the sides to make it over seat feet tall off the base, which itself is about 3 feet off the ground. It is about 6 feet wide, by 9 feet long on the inside. We will more than likely remove all those boards and the top bars on it. I have never done this before and was wanting some opinions or ideas. Especially on windows and placement. I have seen the shoot thru netting for windows, but heard you cannot use firearms with those. Any tips would be great because I have never even hunted out of a blind before, only stands. Here are some pics.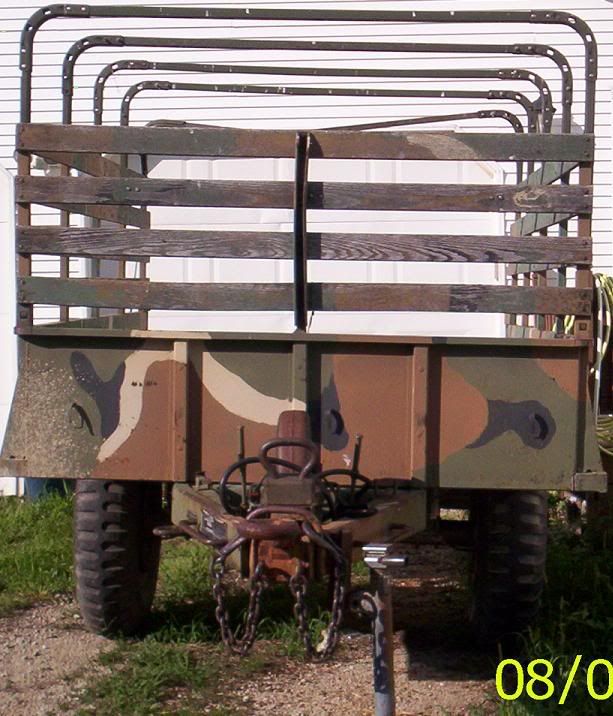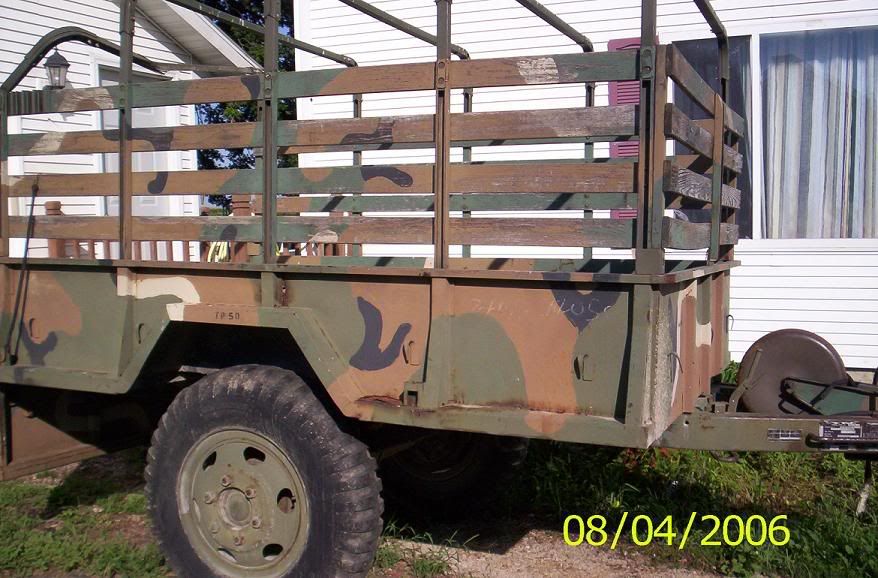 08-04-2006, 10:47 AM
RE: New Project - Homemade Blind
---
Thats cool, too bad you cant bring that to wisconsin to use. In Wi you can not hunt from anything that can be pulled down the road, motorized or not, it can not have wheels in wi. It is concidered a vehicle even if its a trailer and not hooked up to a mobile vehicle.
08-04-2006, 01:54 PM
RE: New Project - Homemade Blind
---
well we have some overgrown and rough areas where we hunt. however, the worst part is the height of the pasture out there. that is probably why we always hunted from treestands because from the ground its hard to see more than 30 yards in any direction with the pasture grass and weeds. With this, our heads will be about 9 feet in the air and we can move it from season to season. Also, we are some pretty hefty guys, so its hard to find a cheap tripod.
08-06-2006, 06:48 PM
RE: New Project - Homemade Blind
---
here is an update on the blind. we got it all about framed up until we decide on the backside. We might have single door with a window, or we might put a big door in case we ever want to put a four wheeler in there. We just have to decide on what we want to put on the sides of the thing, to protect it, like siding, or cedar panelling type stuff.
Here are the pics.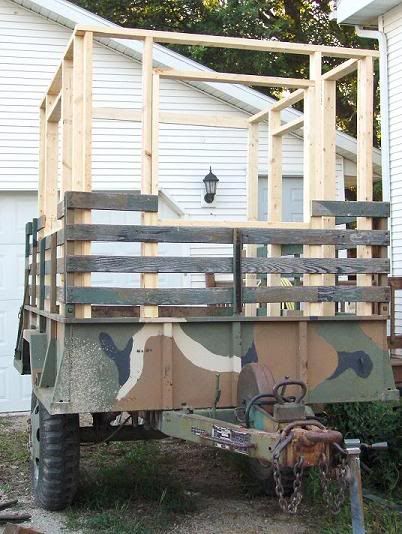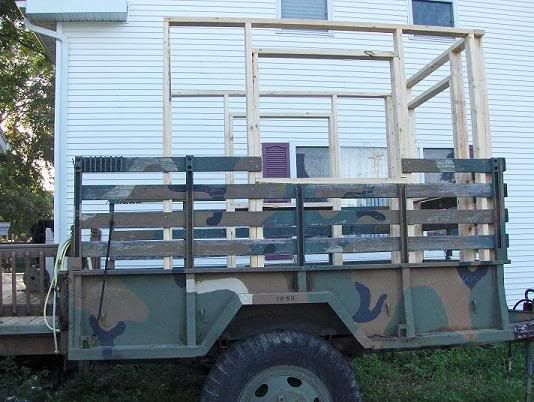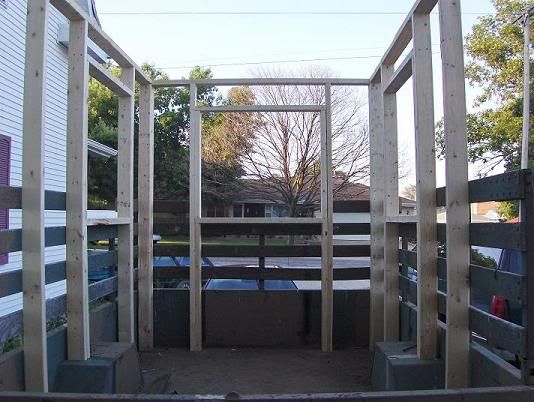 Thread
Thread Starter
Forum
Replies
Last Post
Posting Rules
You may not post new threads
You may not post replies
You may not post attachments
You may not edit your posts
---
HTML code is Off
---