Had a good weekend...
01-18-2005, 04:17 PM
Nontypical Buck
Join Date: Feb 2003
Location: Baumholder, DEU/By Way of Arkansas
Posts: 2,849
Had a good weekend...
---
Here's all the ducks for the day...all mallards and the goose...
Me, Jaron, and Chris with our birds. I got a limit of mallards, 3 drakes, and a susie, which I woulda passed on, but it was a double kill. Two birds, one shot. My first double by the way...and I also shot the goose.
Had a good day for duck hunting, and thoroughly enjoyed the time out with my buddies.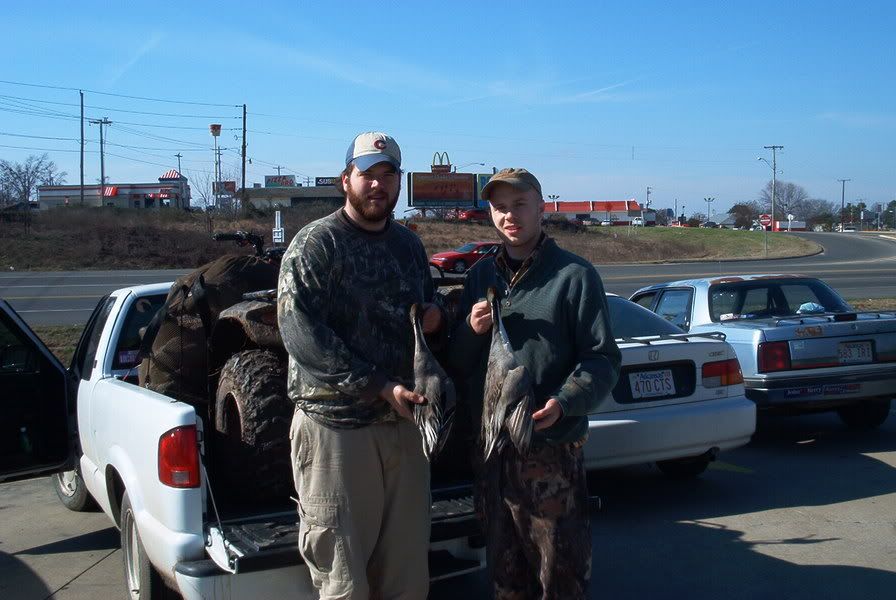 These are two of my buddies that went with me this weekend. Jon and Chris. I skipped out early on Sunday to head back into town for church, lo and behold they capped two pintails about 30 minutes after I left. I've never shot one...wish I coulda still been with them. Congrats to them both on beautiful birds!
01-18-2005, 04:37 PM
RE: Had a good weekend...
---
Congrats to you and your buddies on a great shoot. We never get the bright colours on the Greenheads like you do down south( some folks think we are shooting hens). You can see some of the green but not like in those pics. Congrats again.
Ron
Posting Rules
You may not post new threads
You may not post replies
You may not post attachments
You may not edit your posts
---
HTML code is Off
---