Double Beard - Team 4 (Pics added)
05-06-2005, 09:37 AM
Double Beard - Team 4 (Pics added)
---
20.5 lb
1 1/8" spur, 1" spur
Double Beard - 8" & 4"
Tagged him this morning at 40-45 yds with Winchester 3.5" #6. I'd post pictures, but I'm a little embarrassed. I knocked all the feathers off his chest/neck with my shot, then I tore out a bunch of his tailfeathers when I grabbed him. He was quite a flopper, and I got home with a bloody, featherless, shot up mess.
I don't know what happened, but I just pulled my shot low, and hit him in the neck/chest. Then the gun jammed (Win. 3.5" are notorious for ejection problems in the first 870 Supermags), so I had to resort to hand-to-hand combat. An ugly scene, but I got him.
65 3/4 points.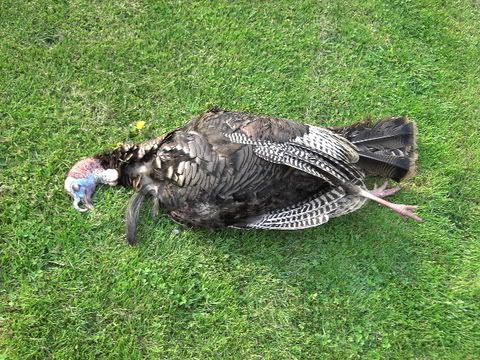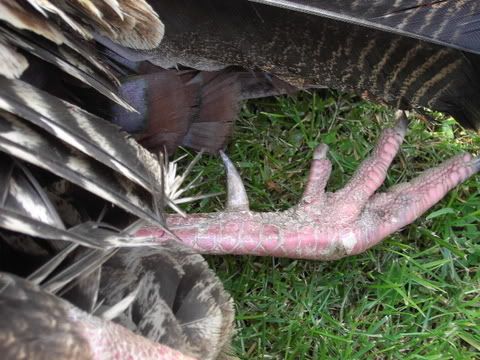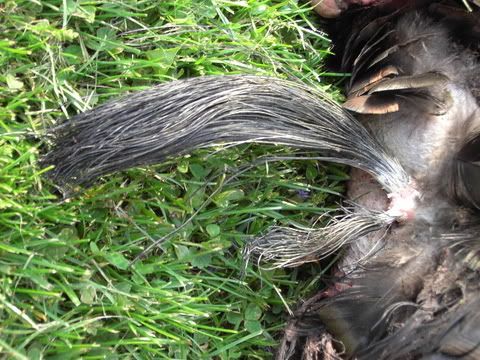 05-06-2005, 01:34 PM
RE: Team 4 scores again
---
Sorry Quik,

I'm just sitting here laughing... picturing you battling that bird. You should post the pics, just so we could laugh some more. It's a classic!

A bird spurred me once and I took some great photos of my bloody palm. Now, it's just a good story and memory!

Way to go, those are some nice numbers!

BHW
Thread
Thread Starter
Forum
Replies
Last Post
Posting Rules
You may not post new threads
You may not post replies
You may not post attachments
You may not edit your posts
---
HTML code is Off
---