Is this a double beard?
05-02-2009, 10:17 AM
Is this a double beard?
---
Let me say that I'm still shaking! Shot my first turkey this morning! The question I have is that the beard has almost two sections. Now most of the double beards that I have seen are farely pronounced, this one is only 2 1/2 in long, the rest is 8 3/4. Up top where the hair comes together, smaller section feels seperate from the rest. So is this considered a double beard? Not enough expierence myself to say yes or no. Sorry for the large pic, just wanted to get all the detail.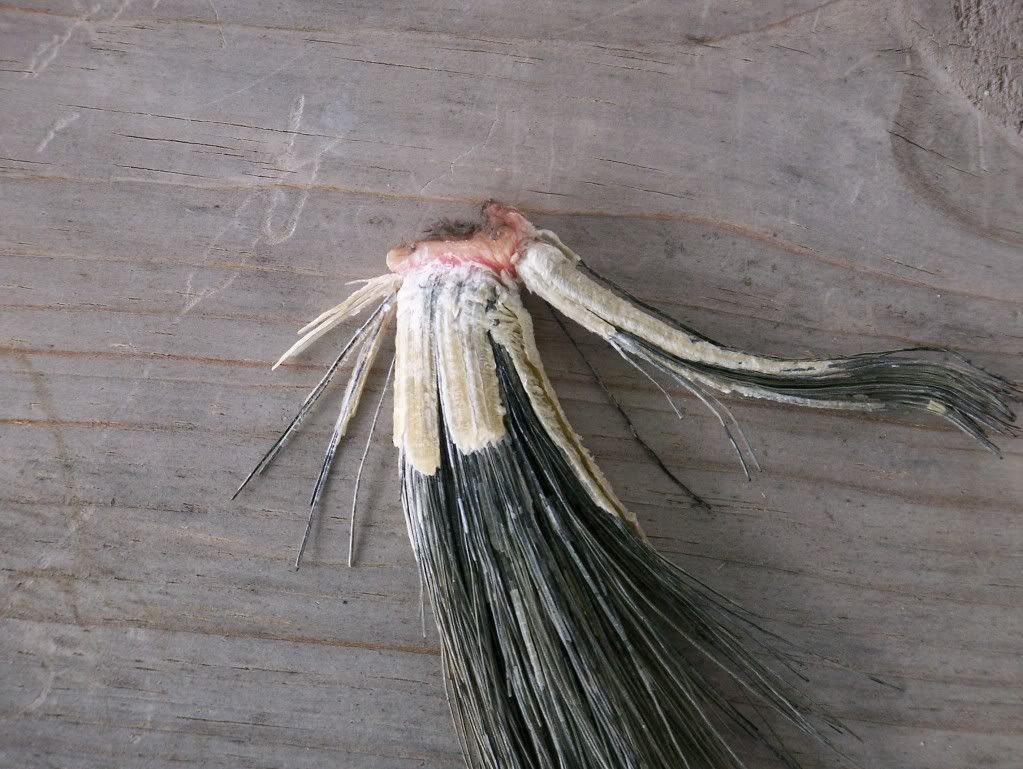 05-02-2009, 01:22 PM
RE: Is this a double beard?
---
Yes
There are two separate skin nodes to which a beard hasgrown from- albeit close.
On others there is a slight distance for the skin node at which the beard comes from.
But I see two distinct attachments or nodes as I call them.
Just my opinion! Only have shot two double bearded Toms in my lifetime.
JW
05-02-2009, 07:33 PM
RE: Is this a double beard?
---
awesome!! congrats!!!

i agree...2 seperate bases you can clearly see...double bearder in my book!! dont know "official" ruling but id venture to guess that 2 bases like that means double bearded....i shot one VERY similar...


a guy on another forum actually accused me of pulling the beard apart and trimming it to make it look like it was a double bearded bird...but my pics clearly show 2 bases like yours practically grown together but 2 bases...i dont know why he accused me of that...i starts a for fun forum turkey contest that year....i won...didnt even accept the donated prizes i should have won...i started it, ran it, and wanted it to be for fun....a couple guys donated stuff..some call makers etc...i had no problem with them donating stuff...but rather someone that needs it or a kid get it...i just started it out of a fun little contest for bragging rights and to see measurements and pics...

Thread
Thread Starter
Forum
Replies
Last Post
Posting Rules
You may not post new threads
You may not post replies
You may not post attachments
You may not edit your posts
---
HTML code is Off
---