Ohio/Ontario 2008 pics so far (updated pics)
05-04-2008, 07:30 AM
Typical Buck
Join Date: Mar 2004
Location:
Posts: 696
Ohio/Ontario 2008 pics so far (updated pics)
---
Had a great hunt for the Ohio Opener. Between 4 guys we had 5 birds down in 2 days. Timing was perfect and the birds were working great.
Opening day with Boss Tom and myself. BT was full of birds he said and tagged this nice longbeard. Adrian did a great job calling in my bird later after we had split up in the morning. I had an unfortunate miss [8D]on a dandy longbeard earlier in the day so I was happy to quickly erase that memory with this bird. He pulled these jakes and a couple long beards in with a number of hens in tow. Put him right in front of my gun barrel at 10 steps.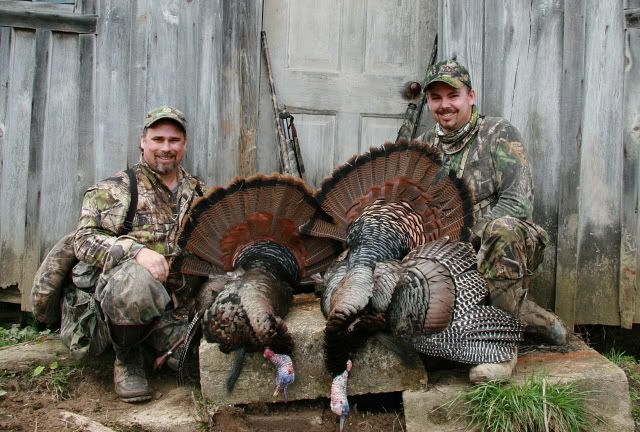 Day two knowing there was still at least one more longbeard in the same location I went back. Called in this one with the same hens 70 yds on the next ridge cutting and yelping to bring them back. 3 jakes and 2 longbeards preferred my version
Killed 30 yds from the one the previous day.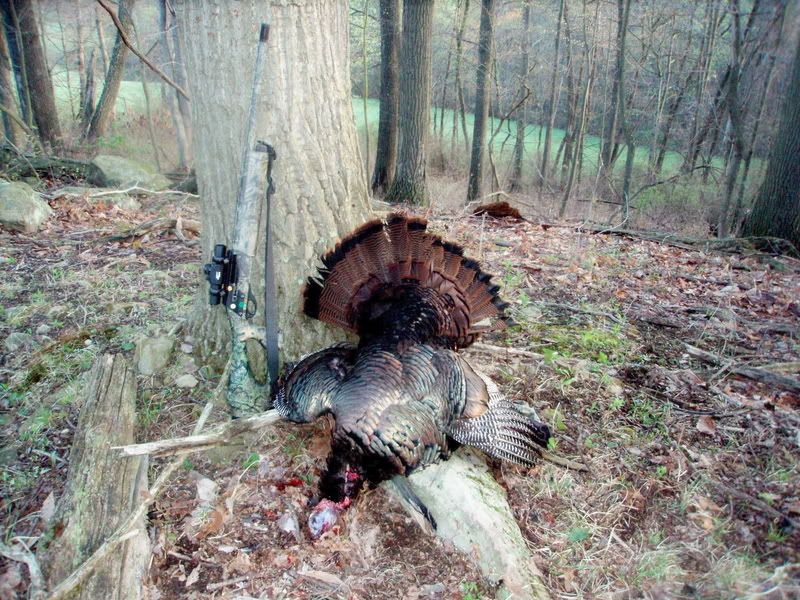 Back In Ontario we ran into very hard conditions. When we had left for Ohio there was still at least a foot of snow in a lot of places. Things were not yet going really and what action we found was gobblers henned up big time. Can't hold BT down however and he tagged this super double beard.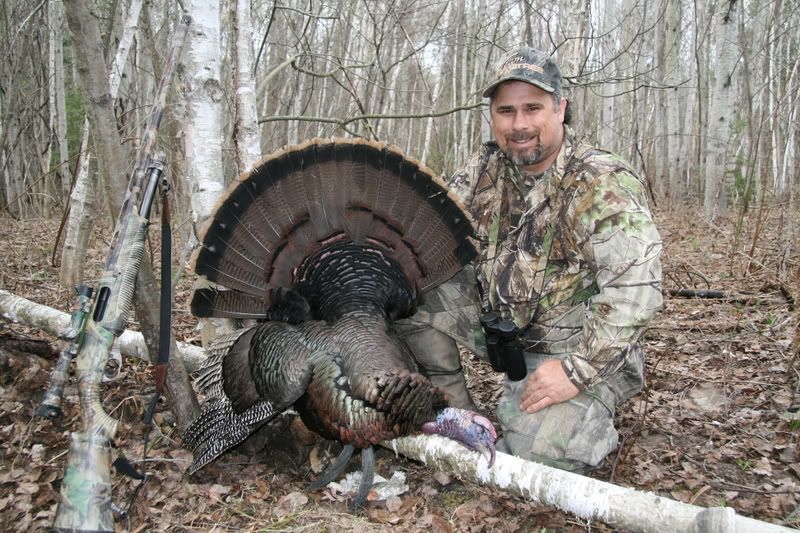 Here's one with our friend from Ohio. 30 yr coal miner so we liked the idea of getting a shot on this Ohio monument. Some may recognize this spot.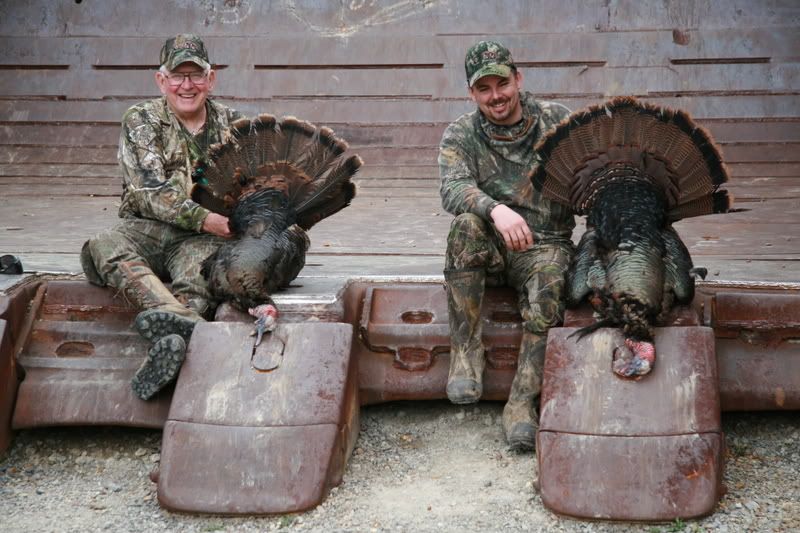 05-06-2008, 09:47 AM
RE: Ohio/Ontario 2008 pics so far
---
Great work, Adrians 2x beard will score big, whose team is he on?
I'm hunting Ontario also, nothing but hens and coyotes so far, but still a few weeks to go.