Big 8, on the downfall?
10-23-2012, 08:54 AM
Big 8, on the downfall?
---
My dad got this picture about a week and a half ago. This is the only shot of this buck we've gotten this year. I'd love to see how wide he is, but it looks like he's got some solid mass and could be considerably wide. I know it's tough to tell with only one picture, but it looks like he's starting to get that pot belly and drooping back that are tell-tale signs of an older deer. The gray on the muzzle and the solid neck make me think this deer is at the very least 4.5, but probably closer to 5.5 or even older. This is in a big woods and swamp area where deer have every chance to grow old and never be seen, a decade or so ago one of the hunters in our group shot a deer that was aged at 8.5-9.5 years old by the DNR at the check station. However old he is, it's exciting to see him, and during the day nonetheless!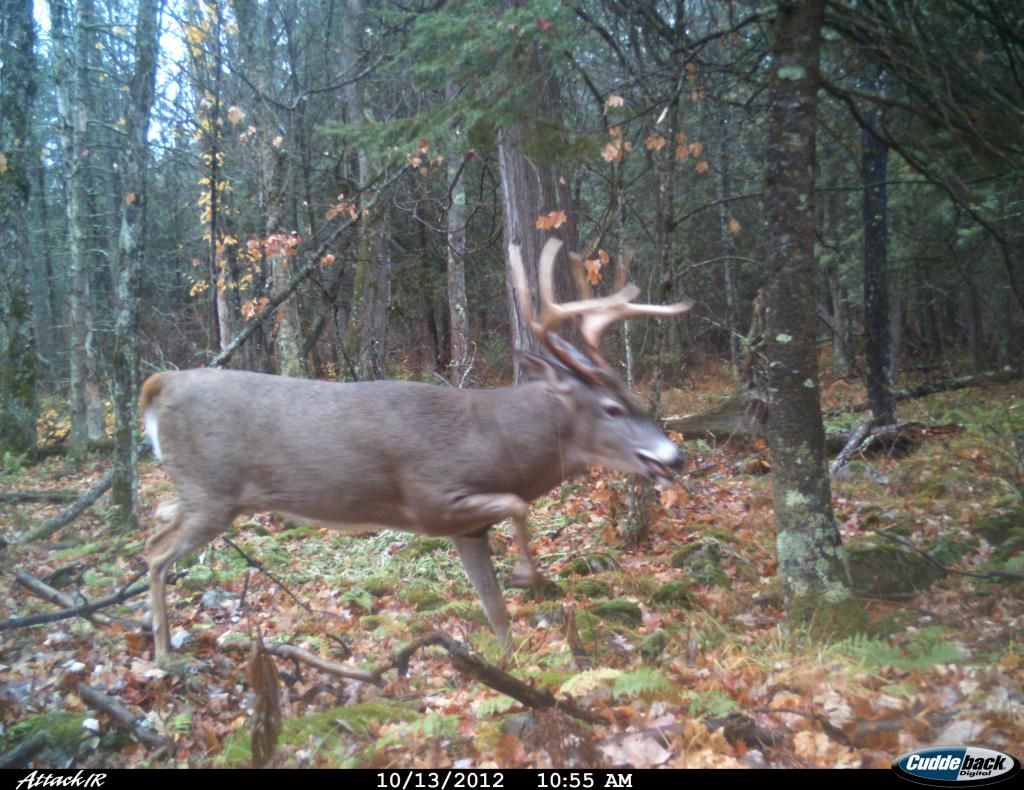 Posting Rules
You may not post new threads
You may not post replies
You may not post attachments
You may not edit your posts
---
HTML code is Off
---