looking to get my first trail cam
08-08-2011, 08:34 AM
Fork Horn
Join Date: Nov 2005
Location:
Posts: 295
looking to get my first trail cam
---
Im looking to buy my first trail cam, and would like to know what you would recommend for $200. I have tried reading all the reviews on cabelas and bass pro but every camera has mixed ratings, some say its the best then the next review says its a pos. I would like one that is IR and could hold a charge for a few days. thanks for any info you can throw at me
08-08-2011, 08:59 AM
---
Moultrie M-80 hands down!! I bought 6 of them for $120.00 but I have recently seen them as low as $109.99. I did have problems with one of them out of the box but Moultrie had a new one at my doors within 8 days from the time I mailed it to them. Pike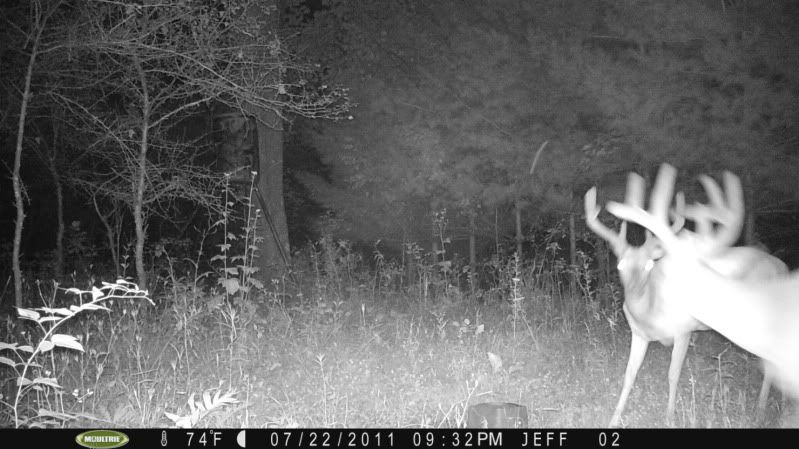 ---
Last edited by J Pike; 08-08-2011 at

09:03 AM

.
08-08-2011, 04:03 PM
Fork Horn
Join Date: Nov 2010
Location: southwestern wisconsin
Posts: 180
---
I have a scoutguard sg550 for $179. It gets great reviews and I can see why. Great trigger speed, very nice pics, great battery life and very durable. I think they started to make this cam in 2008 so it has been a great cam. Scoot
08-08-2011, 04:31 PM
---
---
Last edited by J Pike; 08-08-2011 at

04:33 PM

.
08-08-2011, 04:35 PM
---
08-08-2011, 05:06 PM
---
Bigdaddy12pt. Just checked ebay and the cheapest USED P-41 4mp camera I found was 78.50 with free shipping. Add in atleast another $60.00 for a board, sensor,case, lens and other materials and then the cost of a solder gun and other tools and then the amount you feel your free time is worth and there is no way homebrews are the best bang for your buck. But if you enjoy building them as a hobby that something totally different. Pike
---
Last edited by J Pike; 08-08-2011 at

05:10 PM

.
08-08-2011, 06:26 PM
Typical Buck
Join Date: Sep 2008
Location: South Dakota
Posts: 993
---
For some1 looking to get their 1st cam the scoutguard or the moultrie M80 are hard to beat. I have both, and while the scoutguard has been a workhorse for me the M80 is cheaper, takes better pics day and night and the video quality is better. The time lapse and hybrid features this cam offers are a plus to.