StealthCam July 1-3
07-03-2009, 07:46 PM
StealthCam July 1-3
---
I had baby turkeys, baby deer, and now baby COONS. So many babies. I just got out of the truck with my baby nephew, he wouldn't stop crying. Its a little past his bed time. We just came from a fireworks party and our friends found a very very small baby deer that had a weird cut on his head and his head was a little bit swolen so they took the baby home and have been caring for it. It is a cute little thing. I got to pet it.
Quick story:
I drove out on the fourwheeler all pumped up for moving my tree stand. I drove up to the tree shut it off. Climbed a couple steps up the tree when I heard a deer jump. Looked down and 5 yards away were twins. I just stood there on the stand watching them when I remember I had my digital camera. I got it out and took a few pictures and a cool video. Since they already saw me and didn't move I decided to slowly climb down and see how close I can get. They were old and big enough to run away from me. I chased them around the timber for a little bit snapping pictures. They aren't to overaly fast but there fun to chase.
Checked my camera and had more babies.
Enjoy.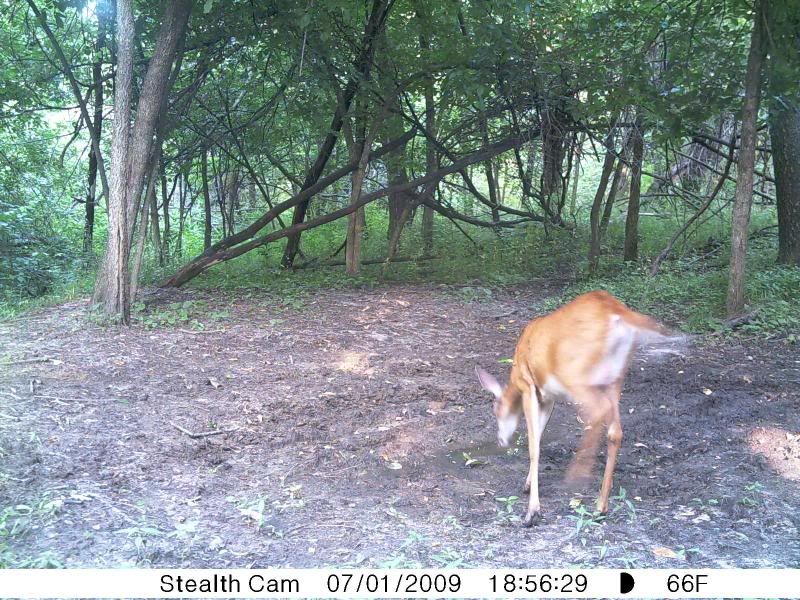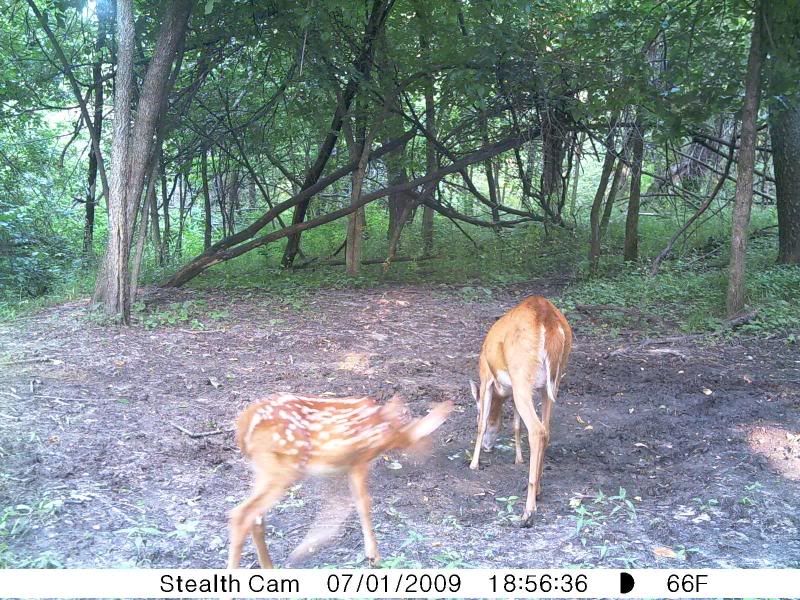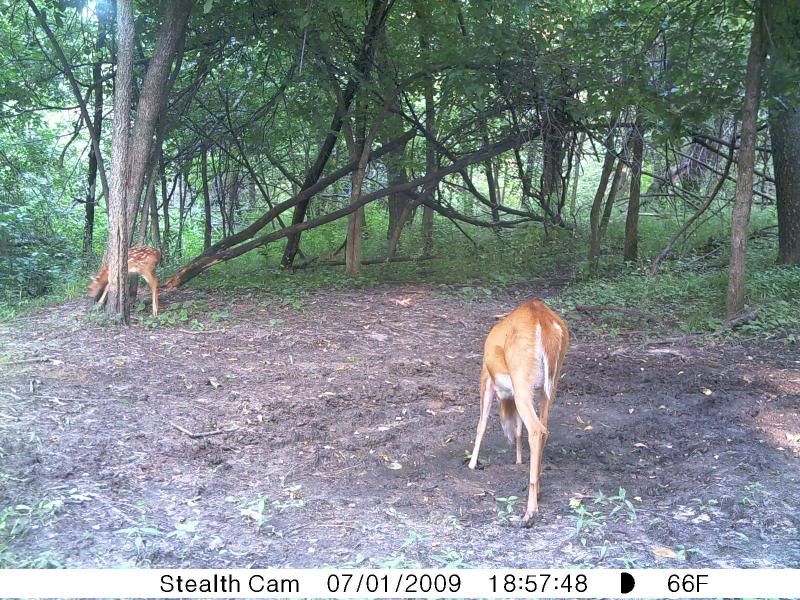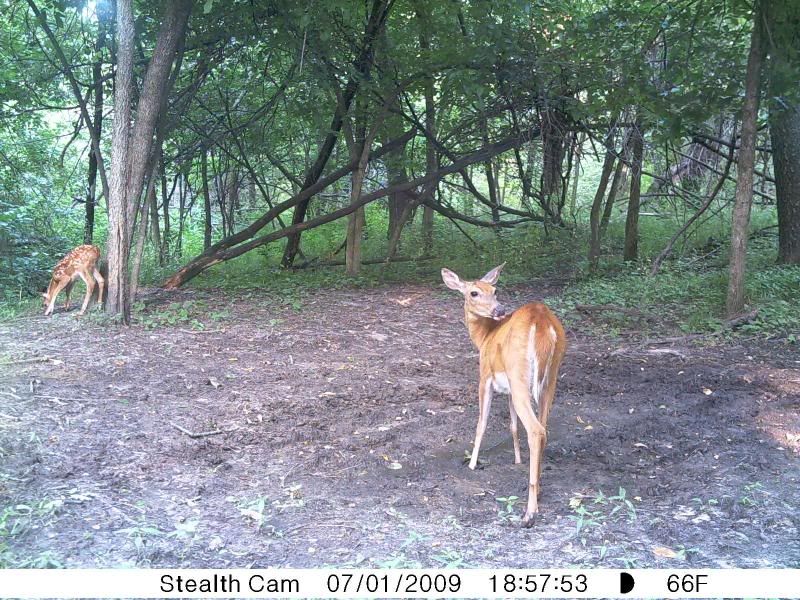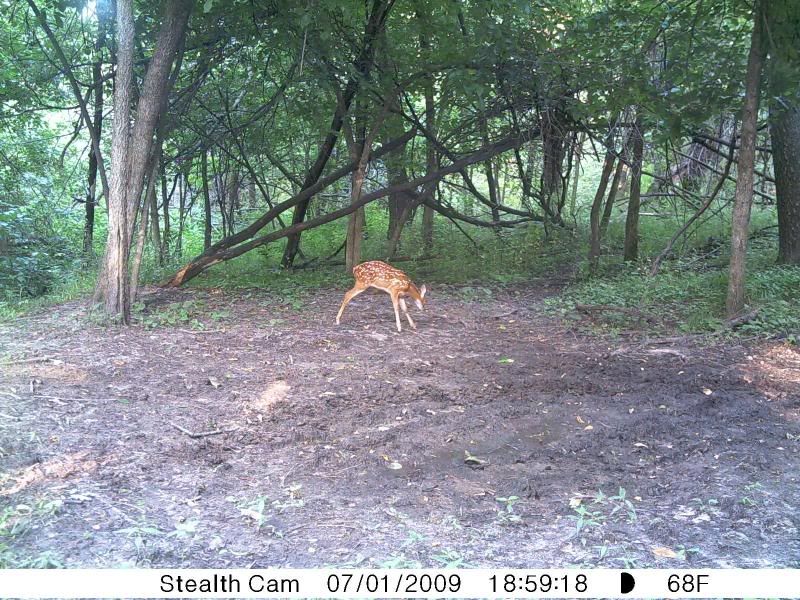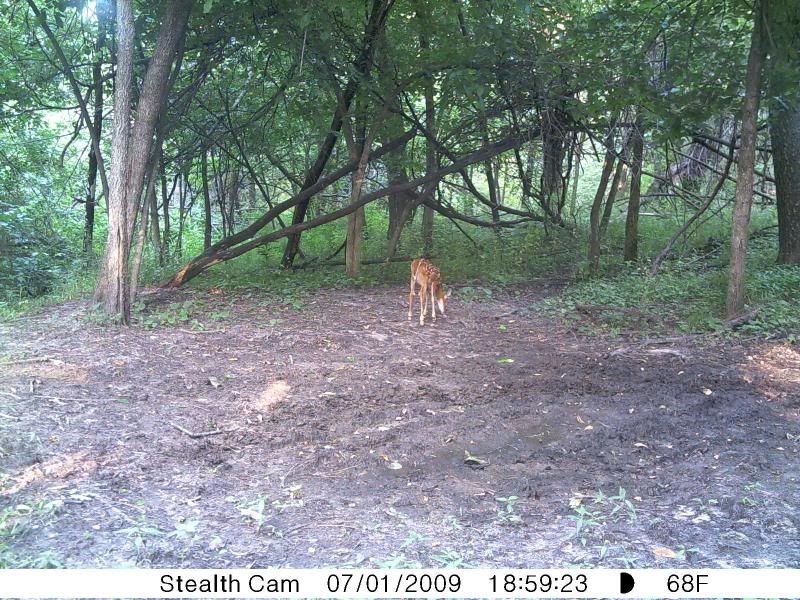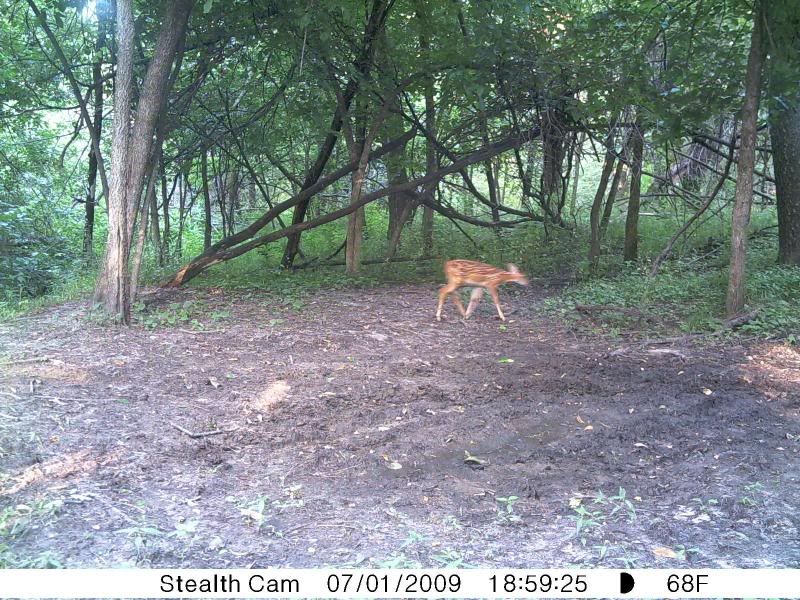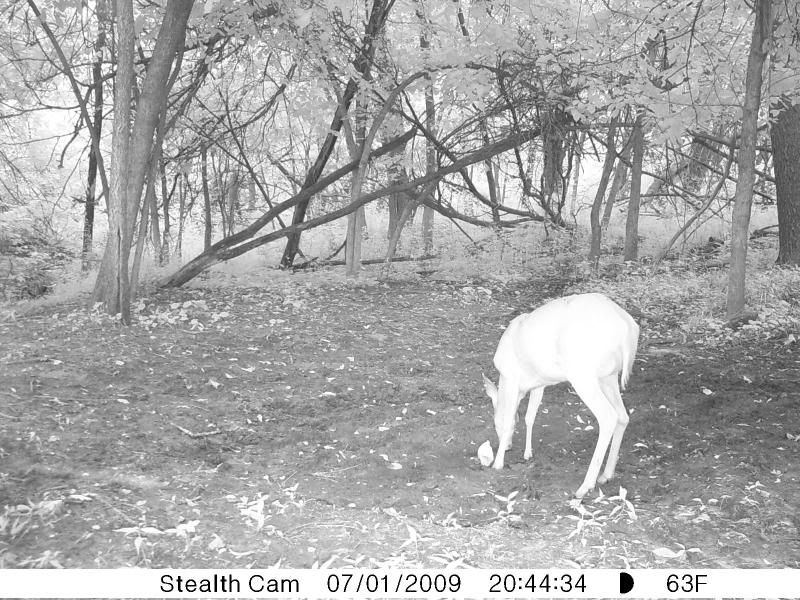 Momma coon on the left, babies on the right.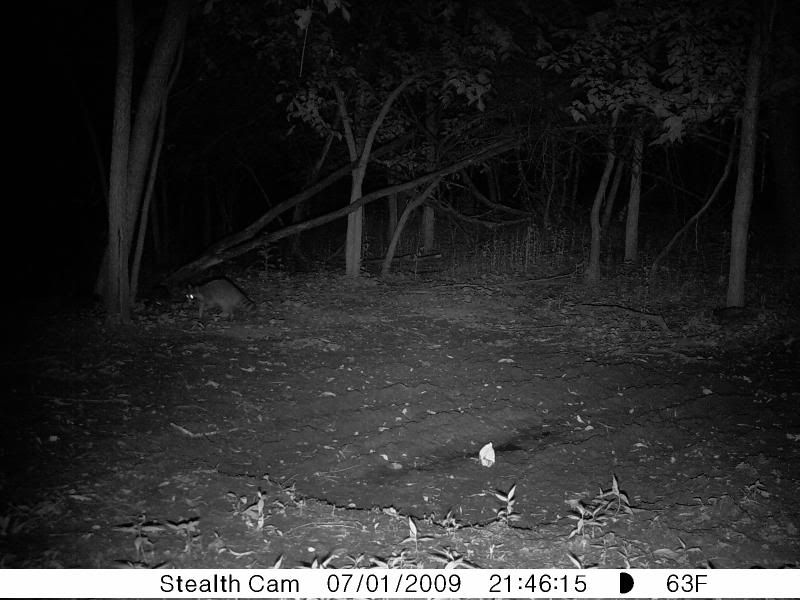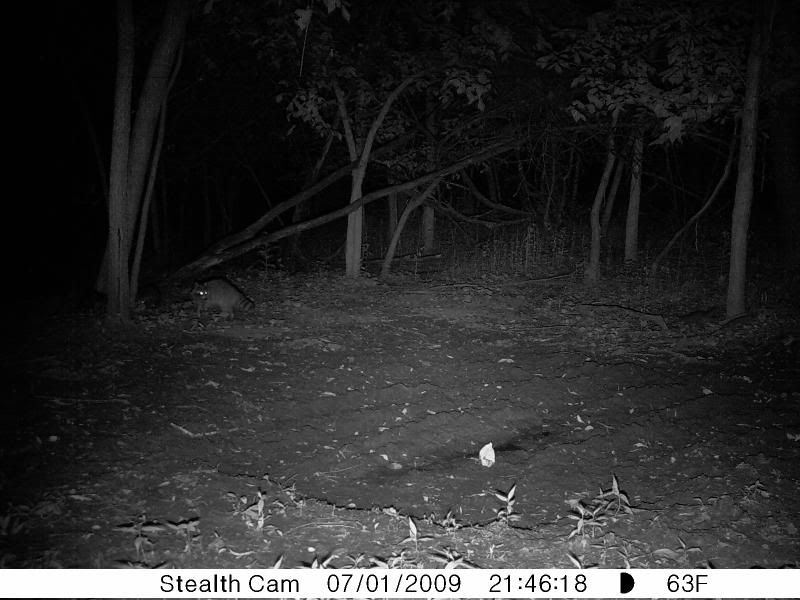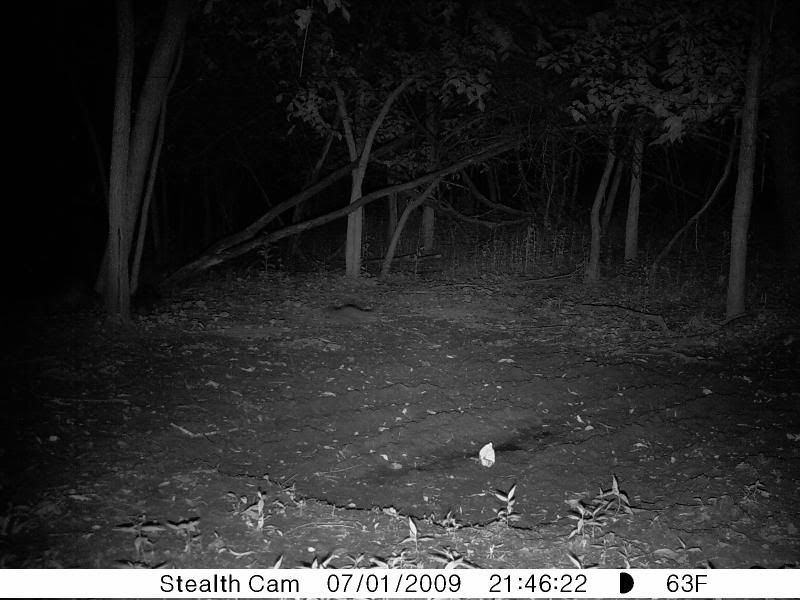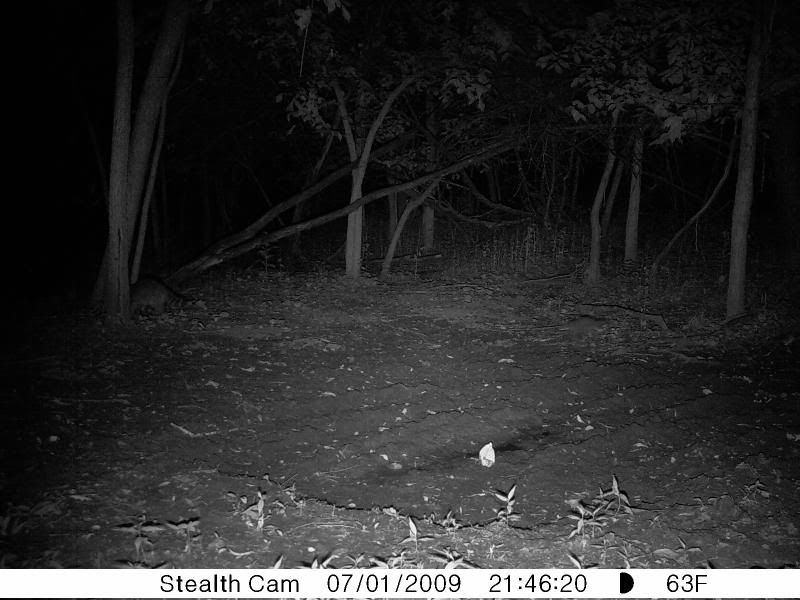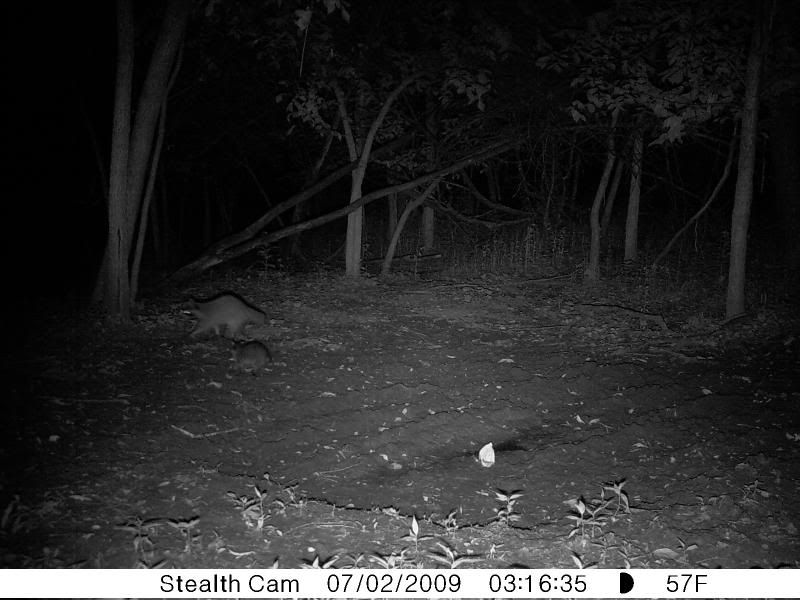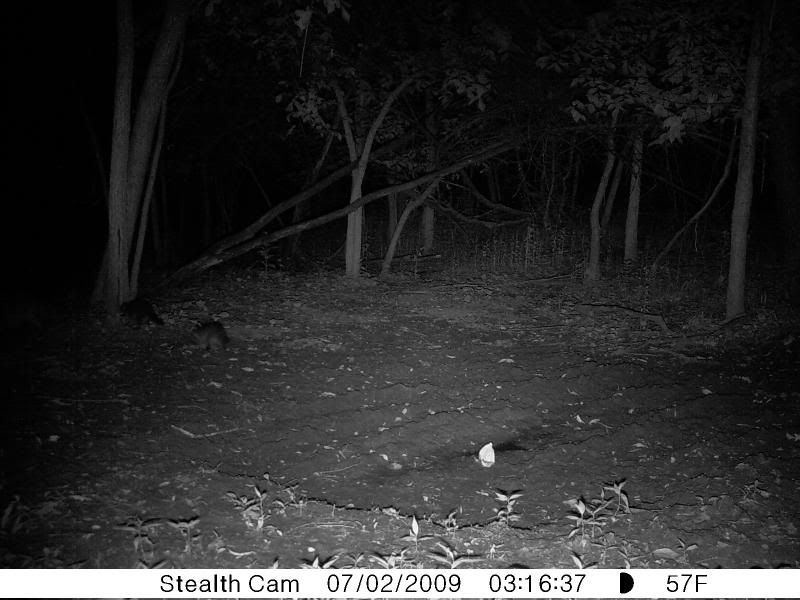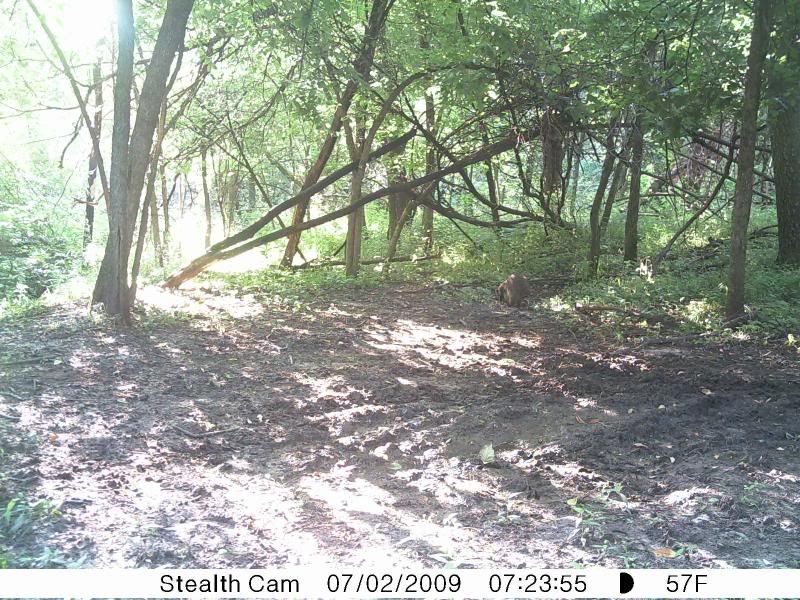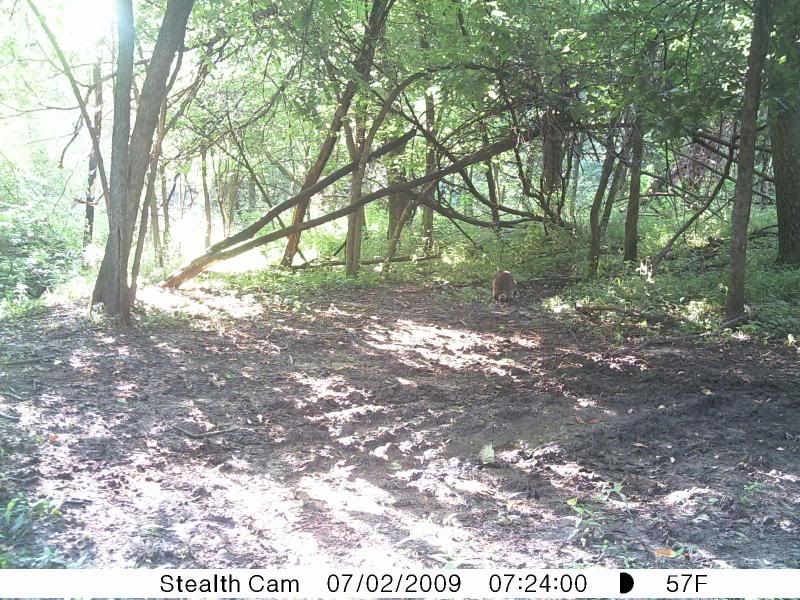 07-04-2009, 08:09 AM
RE: StealthCam July 1-3
---
ORIGINAL: crokit

That, is the biggest scrape I have EVER seen.
I guess you can call it a scapre if you want. The deer have been pawing at that place for ever.
PastorJim, I took the pictures with a differant memory card and since I only have 3 memory cards I had to make a choice to bring this one home or the one with the fawns. I chose the this one and I left the other one in a trail camera. I think we are going out to the cabin tonight for 4th of July so Ill trade cards then.
07-06-2009, 07:42 AM
RE: StealthCam July 1-3
---
ORIGINAL: PastorJim08

Very cool pics Andrew. When ya gonna post the pics you said you took while wathing then fawns.

Blessings.....Pastorjim
Jim, I got the pictures uploaded and they are in a thread in the deer hunting board. I also havea video that im uploading now.
Thread
Thread Starter
Forum
Replies
Last Post
Posting Rules
You may not post new threads
You may not post replies
You may not post attachments
You may not edit your posts
---
HTML code is Off
---