Body size comparison 1.5 vs 3.5
01-10-2008, 11:39 AM
Body size comparison 1.5 vs 3.5
---
I thought this was really amazing how much bigger the older deer was in the body with them right together like this.
I'm 100% sure that the buck on the left is a yearling, I'm pretty sure that the buck on the right is 3 1/2 based on size, and other characteristics. I think the yearling has a great rack for a 1 1/2 year old, not that great of a rack for the 3 1/2 but not bad either.
What do you guys think?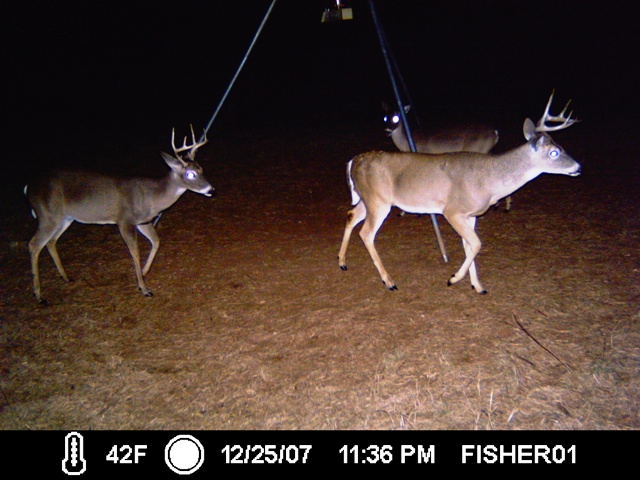 I would guess that the deer on the right weighs in at around 75lbs heavier than the yearling on the left.
01-10-2008, 04:29 PM
RE: Body size comparison 1.5 vs 3.5
---
I agree with you on the ages and also the differences between the body size/characteristics when the oppurtunity arises that you can see them side-by-side.

And yes,you have gotto be excited about the yearling. He is showing some real potential with his first rack. It would be nice to see him in two to three years. For your sake I hope you get to.
Thread
Thread Starter
Forum
Replies
Last Post
Posting Rules
You may not post new threads
You may not post replies
You may not post attachments
You may not edit your posts
---
HTML code is Off
---