Shooting with the New Lehigh #11 Nipple
06-05-2019, 12:02 PM
Shooting with the New Lehigh #11 Nipple
---
I was able to get out to the farm this morning and get some shooting in before the heat began to rise.
This new is made from s7 tool steel and is a very tough metal. In the previous post I
mistakenly
labeled it as
17-4 Stainless
S-7 is an air or oil hardening tool steel that is characterized by very high impact toughness. The combination of strength and high toughness makes S-7 tool steel a candidate for a wide variety of tooling applications.
Today project was to test fire the new Nipple with a BP sub powder.
The nipple performed really well and it was fun to shoot with it. But... If you have seen the previous post:
Just So You Know - Testing a New #11 Nipple
In that post I showed how tight the CCI #11 and RWS 1078+ caps fit the nipple post - providing a water tight seal between the post and cap.
There can be a negative side to this tight fit also.
Anybody that shoots caps understands how dirty the Nipple and the Breech becomes. I found that after 5/8 shots with a Magnum caps the nipple post became so dirty the cap may not seat on the post correctly. Wiping the post with a damp patch cleared the problem very easily.
Here are a couple of composites of the shoot this morning....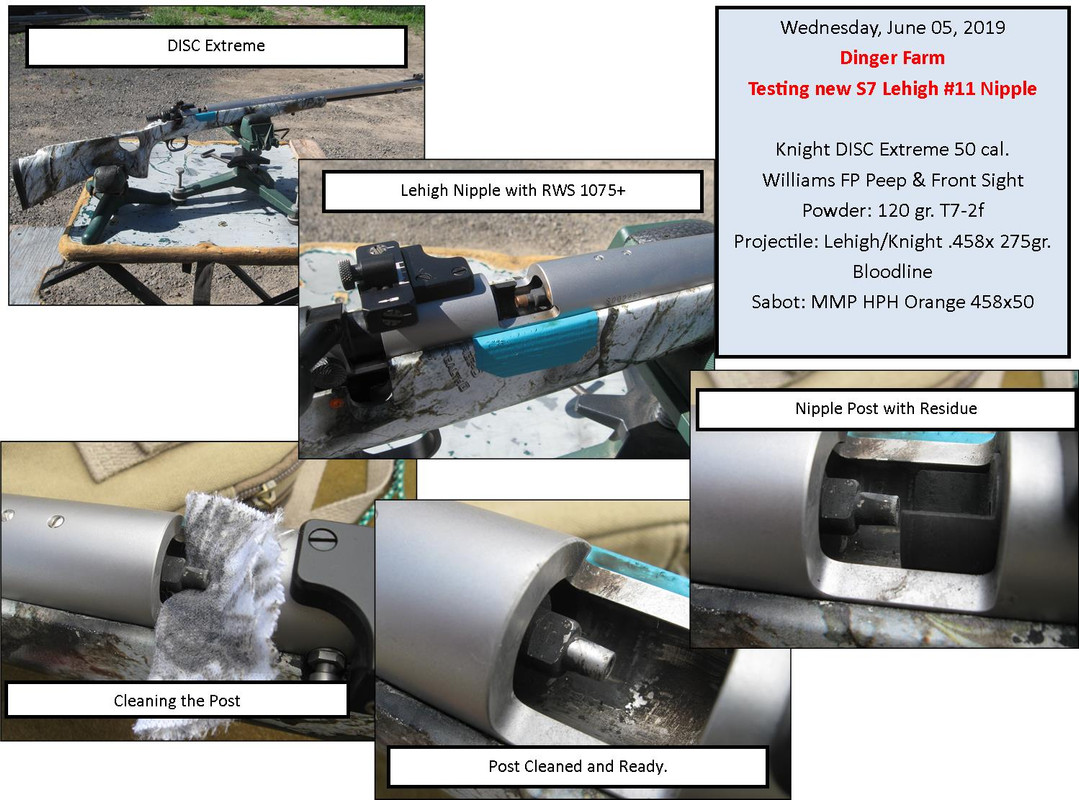 Posting Rules
You may not post new threads
You may not post replies
You may not post attachments
You may not edit your posts
---
HTML code is Off
---