Just So You Know - Testing a New #11 Nipple
06-04-2019, 08:20 PM
Just So You Know - Testing a New #11 Nipple
---
I have already posted this in the Muzzleloading section, but it would probably have more interest up here in the Traditional section

Lehigh Defense is now offering a replacement #11 Nipple for muzzleloaders. The metal used to create this new offering is the harder S-7 metal. The product is also undergone Heat Treating to make it even more durable. At this time the nipple is only available in 1/4x28 thread configuration.
When I first heard about this product, I was really wondering why? After a conversation with the folks at Lehigh - their goal was to create a stronger more durable, longer lasting product. S-7 is certainly a place to start, much better durability than steel or 416 stainless steel.
S-7 is an
air or oil hardening tool steel
that is characterized by very high impact toughness. The combination of strength and high toughness makes S-7 tool steel a candidate for a wide variety of tooling applications.
I have this thing!!!! I want a nipple that with a #11 cap or even a RWS 1075 cap on the nipple post, it will not fall off and it becomes water proof! When a nipple is pressed on to this nipple with a capper or even pushed with your fingers it will stretch the convolutions to the point of flattening the leading edge and not allow water/moisture a pathway to the ignition material in the top of the cap.
It does create a problem for some users in that if the unfired cap is pushed on tightly you will not be able to remove it with your fingers. Most often it will need to be peeled off the post.
The pictures I am posting are from my testing for water proofing
After, I peeled the submerged caps off the nipple post, I did take a Knight DISC out to the shop place the nipples back on the nipple and test fired them. Both the CCI #11 mag and the RWS Dynamit Noble 1075+ ignited with out a problem. Further I shot 3 ea. of both caps on the new nipple installed in the DISC.
After this post 54 Bore asked about igniting BP Subs...
This pic shows a 0.031 pin gauge in the 'flash channel'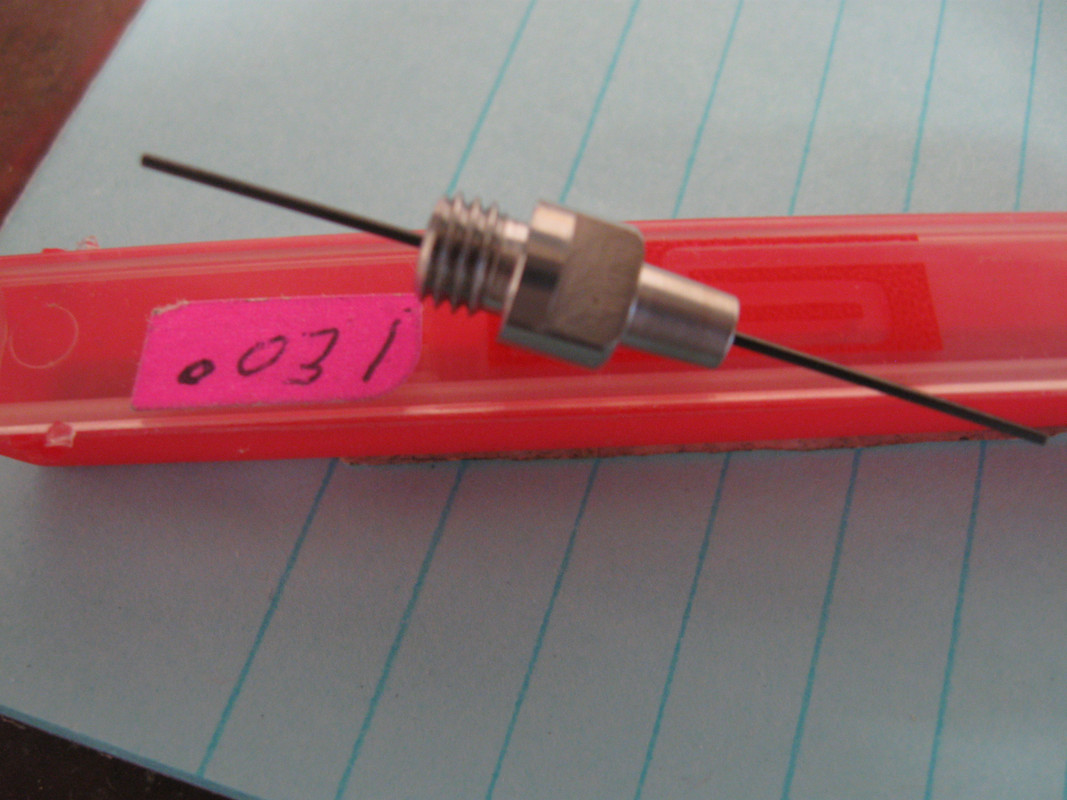 Good for subs!
But I wish I could figure out a way to get a MAG cap to ignite BH!!! without duplexing.
---
Last edited by sabotloader; 06-05-2019 at

10:18 AM

.
Posting Rules
You may not post new threads
You may not post replies
You may not post attachments
You may not edit your posts
---
HTML code is Off
---